Adidas is weighing the possibility of a write-off for the outstanding Yeezy inventory that the sportswear company still has.
The company said Wednesday a write-off of those products, which it created during its prior partnership with Ye, the rapper previously known as Kanye West, could amount to about $321 million (300 million euros) if it decides to go that route. It is still considering its options, like selling more to consumers.
CEO Bjorn Gulden on Wednesday called a possible write-off the "financially the worst case," The Associated Press reported. 
It comes as Adidas has undertaken efforts to offload its Yeezy inventory, launching two sales over the summer. The initiative has also involved donating some proceeds to charitable organizations.
ADIDAS BRINGS IN $437M FROM YEEZY INVENTORY SALE
The first sale at the end of May brought in revenues totalling approximately $437 million (400 million euros), according to Adidas. The second in August made $375 million (350 million euros).
Adidas brought in about $803 million (750 million euros) in revenue from the pair of Yeezy sales. That was 37.5% lower than the 1.2 billion euros Yeezy brought in during the first three quarters of last year, according to the company.
Ticker
Security
Last
Change
Change %
ADDYY
ADIDAS AG
91.05
-1.34
-1.45%
It did not sell any Yeezy apparel in the first quarter, the company noted.
"The discontinuation of the regular Yeezy business represented a drag of nearly €450 million on the year-over-year comparison during the first nine months of the year," it said. 
Adidas first found itself with heaps of Yeezy shoes and other products when it halted its relationship with Ye in October in response to antisemitic comments the rapper allegedly made. It reported the apparel was worth $1.3 billion overall.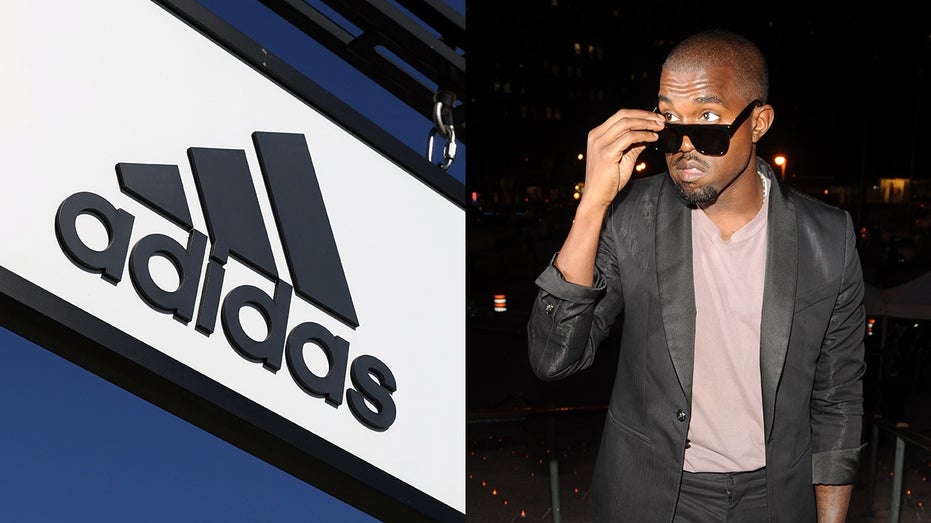 The company said Wednesday it "now expects a reported operating loss of around €100 million in 2023," including the "positive impact from the two Yeezy drops in Q2 and Q3 of around €300 million, the potential write-off of the remaining Yeezy inventory of now around €300 million and one-off costs related to the strategic review of up to €200 million."
 It had previously forecast a 450 million euro operating loss.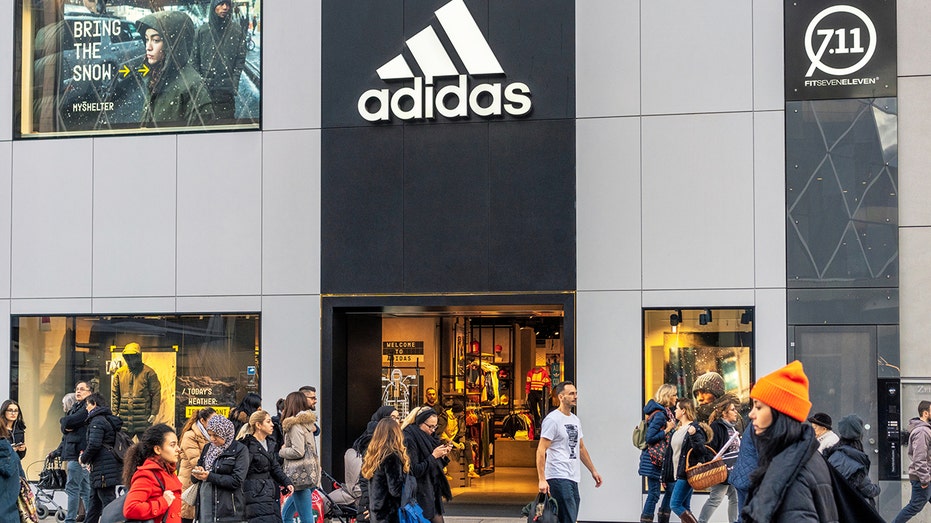 It also "now expects currency-neutral revenues to decline at a low-single-digit rate in 2023 (previously: decline at a mid-single-digit rate)," according to Adidas.
For the third quarter, the sportswear company brought in $6.42 billion ( 5.999 billion euros) in revenue. 
YEEZY PRODUCTS REMOVED, GAP SAYS, SHUTS DOWN YEEZYGAP WEBSITE
Some other companies like Gap and Balenciaga moved to separate from Ye around the same time Adidas did last year.