1. Test flight in California
The B-21 Raider stealth bomber aircraft took its first test flight, demonstrating the U.S. Air Force's latest military technology. 
The bomber, originally unveiled at a California symposium in 2022, took its first official trial run in Palmdale, California, Friday.
"The B-21 Raider is in flight testing. Flight testing is a critical step in the test campaign managed by the Air Force Test Center and 412th Test Wing's B-21 Combined Test Force to provide survivable, long-range, penetrating strike capabilities to deter aggression and strategic attacks against the United States, allies and partners," said Air Force spokesperson Ann Stefanek.
NORTHROP GRUMMAN EXPECTS FIRST OF 5 B-21 STEALTH BOMBER ORDERS FROM AIR FORCE IN 2023
2. Technical capabilities
The B-21 reportedly boasts unmatched range, stealth and survivability. It is capable of deploying both conventional and nuclear munitions.
The Air Force has said the B-21 is expected to greatly advance U.S. air power, capable of striking targets anywhere around the globe.
It is also hoped it will be an asset in military deterrence for regions with heightened tensions with Russia and the People's Republic of China.
US AIR FORCE UNVEILS NEWS PHOTOS OF B-21 RAIDER DURING COLORADO SYMPOSIUM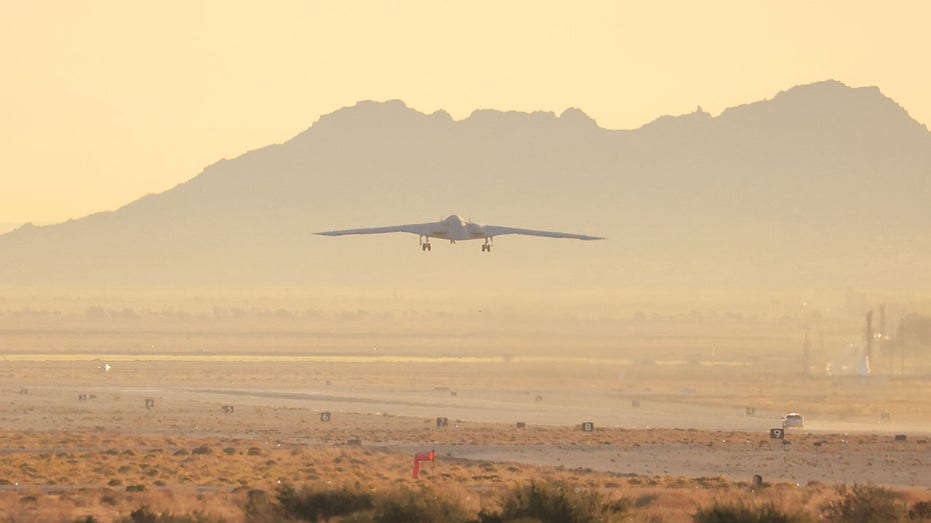 3. History
The B-21 Raider is the first new American bomber aircraft in more than three decades, and almost every aspect of the program has been classified.
When the bomber was first unveiled in December, manufacturer Northrop Grumman said the rollout of the newest nuclear stealth bomber marked the first time the world's first sixth-generation aircraft would be seen by the public. 
In the long term, the Air Force plans to acquire a fleet of new bombers.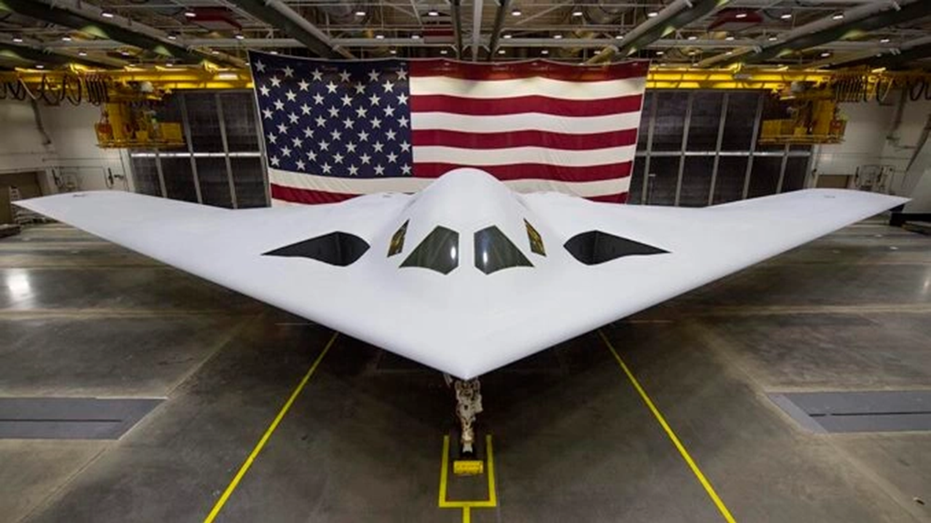 4. Future of the Air Force
Gen. Thomas A. Bussiere, commander of the Air Force Global Strike Command, previously called the B-21 the "future backbone of the bomber fleet," adding that the military branch will have 100 of the Raiders at a minimum.
Ellsworth Air Force Base, located in South Dakota, will be the first main operating base for the B-21. 
It will also serve as the first location for the B-21 formal training unit.
Fox Business's Joe Toppe and Greg Wehner contributed to this report.