Cruise is recalling 950 self-driving cars as it looks to address issues with its collision detection system after a crash that involved one of its robotaxis and a pedestrian.
Cruise, a self-driving unit of General Motors, said the recall aims to address a software issue that was discovered with the Cruise automated driving system through the firm's investigation of a collision in San Francisco.
The company said it determined that "a similar collision with a risk of serious injury could have recurred every 10 million to 100 million miles of driving on average prior to the software update."
CRUISE PAUSES DRIVERLESS VEHICLE OPERATIONS ACROSS US AMID SAFETY PROBE
The analysis occurred after an Oct. 2 crash in which a human driver struck a pedestrian, who was then launched into the path of a Cruise robotaxi in an adjacent lane.
The Cruise vehicle wasn't able to stop in time to avoid the pedestrian and struck them. The robotaxi attempted to pull over and out of traffic, pulling the individual forward, before coming to a stop on top of the pedestrian. First responders freed the pedestrian, who was taken to a nearby trauma center.
CALIFORNIA SUSPENDS CRUISE'S AUTONOMOUS ROBOTAXIS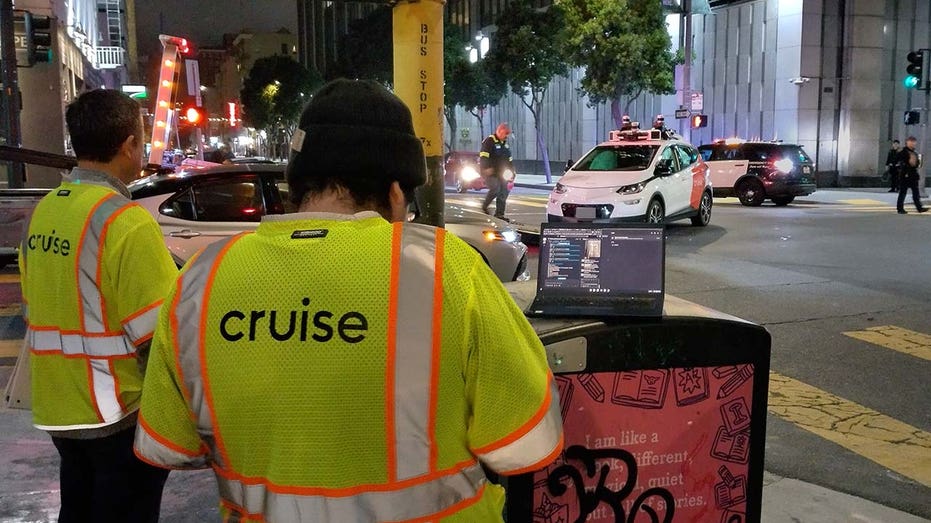 In late October, Cruise paused its driverless operations across the U.S. in the wake of the San Francisco incident. It's facing two federal investigations by the National Highway Traffic Safety Administration (NHTSA) related to safety, including two incidents in which the self-driving cars appeared not to yield to pedestrians in crosswalks. The state of California also suspended the company's permits to operate vehicles without a driver.
"As our software improves, it is likely we will file additional recalls to inform both NHTSA and the public of updates to enhance safety across our fleet," Cruise said.
Ticker
Security
Last
Change
Change %
GM
GENERAL MOTORS CO.
27.57
-0.83
-2.94%
Cruise added in a press release that it retained law firm Quinn Emanuel to review the Oct. 2 incident and Cruise's response, including its interactions with law enforcement, regulators and the media. The company says the outside review will "help us learn from this incident, strengthen our protocols, and improve our response to these types of incidents in the future."
Cruise has operations in San Francisco as well as Phoenix, Houston, Austin, Dallas and Miami. The firm is competing with Google parent Alphabet's Waymo to market self-driving cars.
Reuters contributed to this report.