Republican presidential candidate Vivek Ramaswamy outlined his vision for cryptocurrency Thursday, becoming the first GOP contender to include crypto in a campaign platform.
Ramaswamy unveiled his plan for the crypto industry, which he is calling a "Three Freedoms of Crypto" policy framework, at the North American Blockchain Summit in Texas and explained how it would fit into his plan to reduce the federal government's workforce by 75%. 
He criticized the regulatory approach of the Securities and Exchange Commission (SEC) and its chairman Gary Gensler, saying his administration would establish forward-looking rules that clarify what crypto assets qualify as securities and those that don't for investors. 
"What changes is that regulation by enforcement ends," Ramaswamy said in an interview with CoinDesk TV. "What does that mean? That the rules are delineated clearly in advance, rather than you having to wait for an enforcement action for the SEC to figure out whether or not a given coin was a security or not, that Gary Gensler refuses to say today, for example, about Ethereum." 
FORMER NYSE PRESIDENT IN TALKS TO REBOOT FTX EXCHANGE
The entrepreneur-turned-presidential candidate said he would put a stop to "unconstitutional regulations" that Congress didn't expressly direct federal agencies to have regulatory authority over.
Ramaswamy explained that the first point of his "Three Freedoms of Crypto" plan is to ensure developers can't be prosecuted for their code when other actors misuse it for nefarious purposes because he believes writing code is protected speech under the First Amendment of the Constitution.
WHAT'S AHEAD FOR SAM-BANKMAN-FRIED?
"It's my view that code is speech, and while it's perfectly appropriate for the government to (protect) against bad actors, if you take the Tornado Cash example of going upstream for the actual developers of the code, that's wrong. 
"You've got to draw a distinction between the code itself, which is protected, versus people who misuse it to steal. That's something that's not happening today. That's freedom of speech. Principle No. 1 is the freedom to code."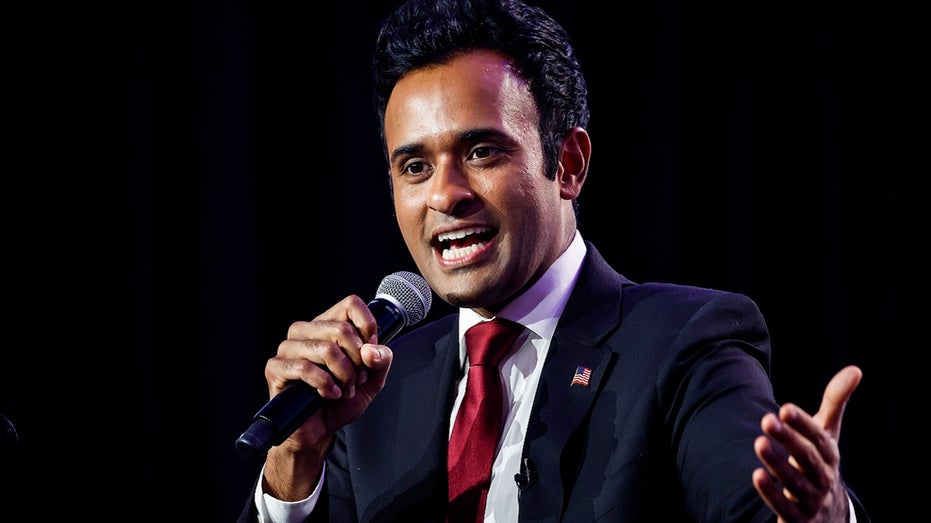 The second principle of Ramaswamy's crypto framework is "financial self-reliance" and centers on his belief that anti-money laundering and know-your-customer requirements under the Bank Secrecy Act "have been weaponized" and that self-hosted wallets for digital assets shouldn't be touched.
"We can't have a regulatory apparatus that effectively creates self-hosted wallets and prevents them from being able to exist," Ramaswamy said.
He explained that the third principle of his crypto plan is to preserve the "freedom to innovate" and said federal regulations have impeded innovation.
"The wet blanket on American innovation isn't even Congress. It's the regulatory state that's making up its own rules regardless of the laws that actually exist in this country," Ramaswamy said. 
"So, we'll rescind all those unconstitutional regulations. We'll downsize the federal employee headcount by 75%, which I think is a good thing. A lot of these toxic regulations and enforcement actions are coming from the fact that, if you have a bunch of people showing up to work who shouldn't have had that job in the first place that find things to do, we'll put an end to that."