A five-bedroom townhouse in the posh Mayfair neighborhood of London that was formerly owned by Beatles manager Brian Epstein has hit the market for $10.76 million. 
The band members also famously hid out in the 3,800-square-foot Charles Street mansion's adjacent mews house during the height of Beatlemania, when adoring fans had staked out their own homes. 
The mews house is connected to the main house through the basement and has a separate entrance on another street that would allow the band an escape if fans gathered on Charles Street. A mews house was originally built as stables and carriage houses with space above where the workers lived.
BEATLE GEORGE HARRISON WAS STABBED 40 TIMES BY INTRUDER WITH 'HOMICIDAL MISSION' TO 'DO GOD'S WORK': BOOK 
The Georgian home, which was built in the mid-18th century, was first used by Epstein as his home, then later as his office where he ran an early iteration of Apple Corps, a company that protected the band's interests. 
Epstein, sometimes known as the "Fifth Beatle," managed the band from 1961 until his accidental overdose death in 1967.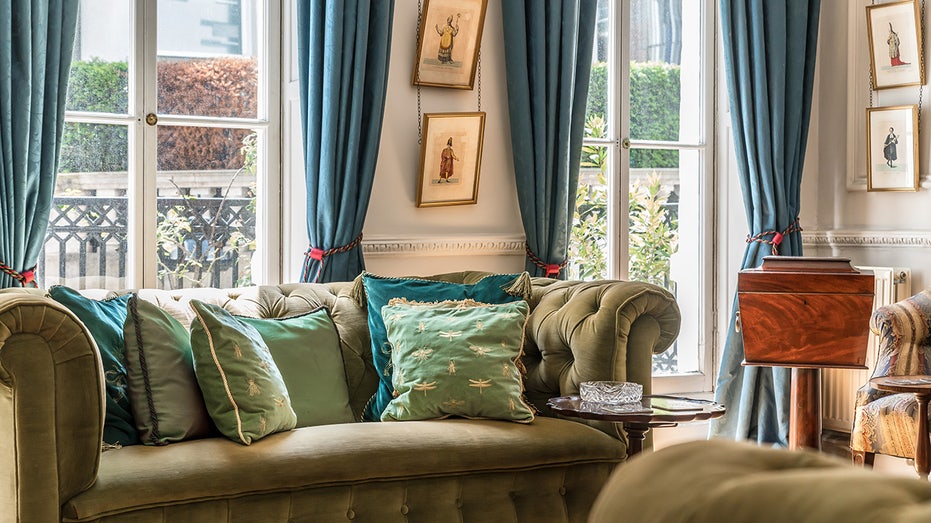 The band is believed to have worked on their 1967 album "Sgt Pepper's Lonely Hearts Club Band" in the mews house and to have done several publicity stunts there, including being photographed in a bathtub that sat in the sitting room.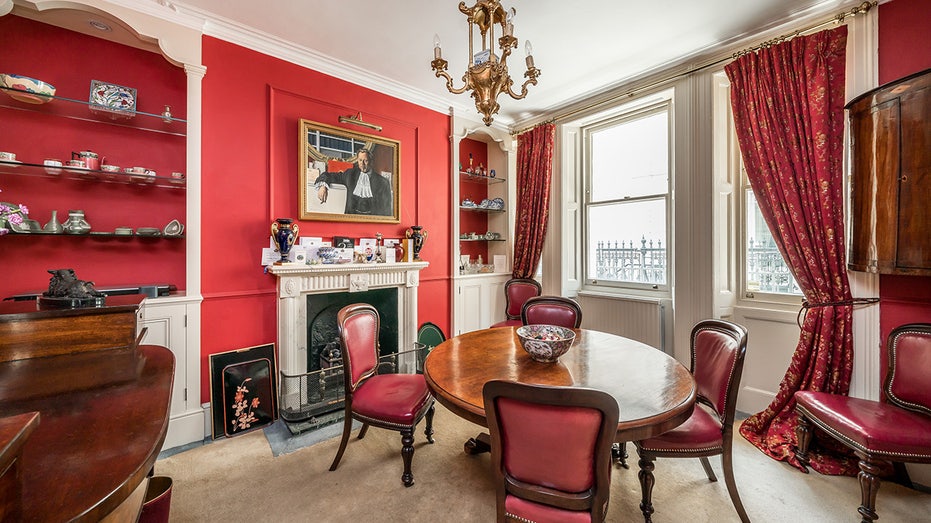 John Lennon also scribbled on the tiles of the main home's kitchen, but the tiles were later ripped out and sold at auction.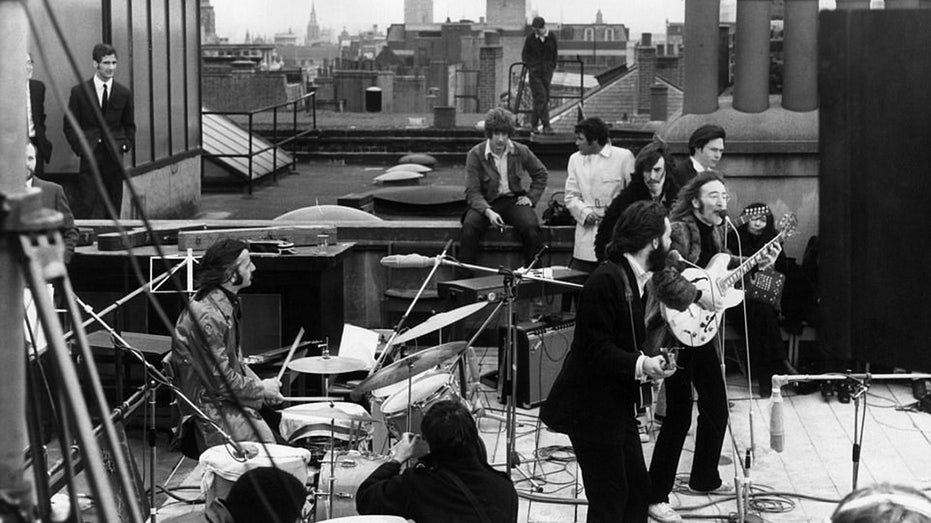 The mews home had previously been sold off separately but has since been brought back as part of the main house.
After Apple Corps moved its headquarters to Savile Row, Norman St John-Stevas, Lord St. John of Fawsley, a member of Margaret Thatcher's cabinet, moved into the home.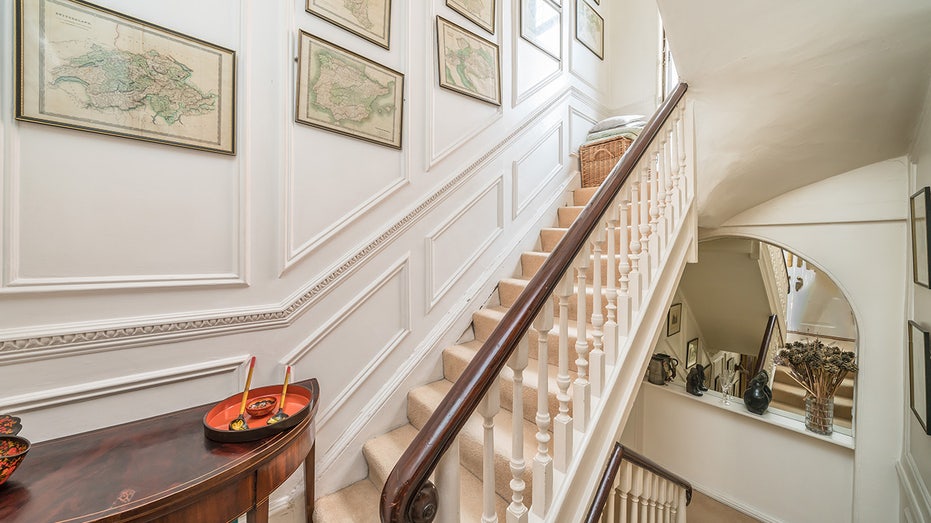 The outside of the six-story home is made of brown brick and stucco with sash windows and a black wrought iron fence. The interior includes parquet flooring, plaster paneling, cornicing, gilded ceiling motifs and multiple fireplaces. 
The main home's basement floor has a reception space, a study area, a home office and a utility room. The first floor has another reception room, kitchen and a patio courtyard.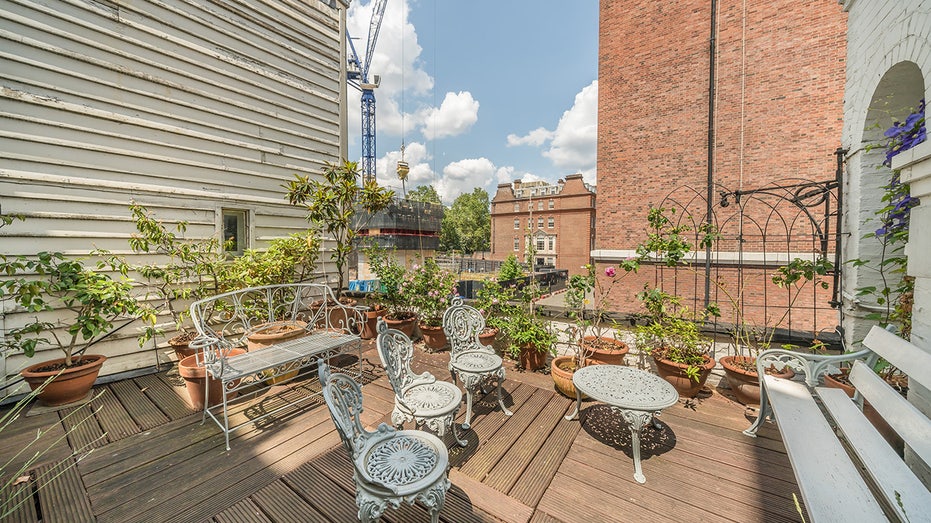 The second level has a salon, floor-to-ceiling windows and a balcony. The next floor includes the main bedroom that leads to a roof terrace.  
"This Charles Street townhouse and mews was the Mayfair base of two famous showmen, firstly Beatles manager Brian Epstein, who allowed the Fab Four used the mews as their bolthole, and later Norman St John-Stevas, one of British politics' most colourful characters," Peter Wetherell, founder and executive chairman of Wetherell, the company that is representing the property, said in a statement. 
"It is extremely rare to find a Grade II listed townhouse in the heart of Mayfair that has not only retained so many wonderful traditional Georgian features, but comes with its original mews house intact and several private outdoor spaces."