Mattel's new Mariah Carey holiday doll sold out in hours the day it was released on November 17.
The doll, named the "Barbie x Mariah Carey Holiday Celebration Doll," wears a red dress heavily inspired by the 2019 "Make My Dreams Come True Edition" of the "All I Want for Christmas is You" music video, says Mattel's website. 
"Ring in the holiday season with Mariah Carey Barbie Doll," says the Mattel website. 
SUCCESS OF 'BARBIE' MOVIE COULD BE FINANCIAL BOON FOR MATTEL
"Hailed as one of the best solo artists of all time, Mariah is a chart-topping singer, songwriter, and actress who's also known for festive hits including the holiday classic 'All I Want for Christmas is You," said the website. 
"Mariah dazzles in a glittery red gown with a dramatic hem split. A ruched overlay at the hips and a dramatic hem slit add eye-catching detail," said Mattel. 
Additionally, the doll comes with a butterfly ring, silver earrings and a microphone. 
"All I Want for Christmas is You" was originally released in 1994.
It has been a mainstay of the holiday season ever since. 
'BARBIE' CROSSED THE BILLION-DOLLAR MARK AT THE BOX OFFICE, LEADING BEST JULY SINCE PRE-PANDEMIC
In Dec. 2021, the song became the first and only holiday single to be certified "Diamond" by the Recording Industry Association of America (RIAA), said the RIAA website.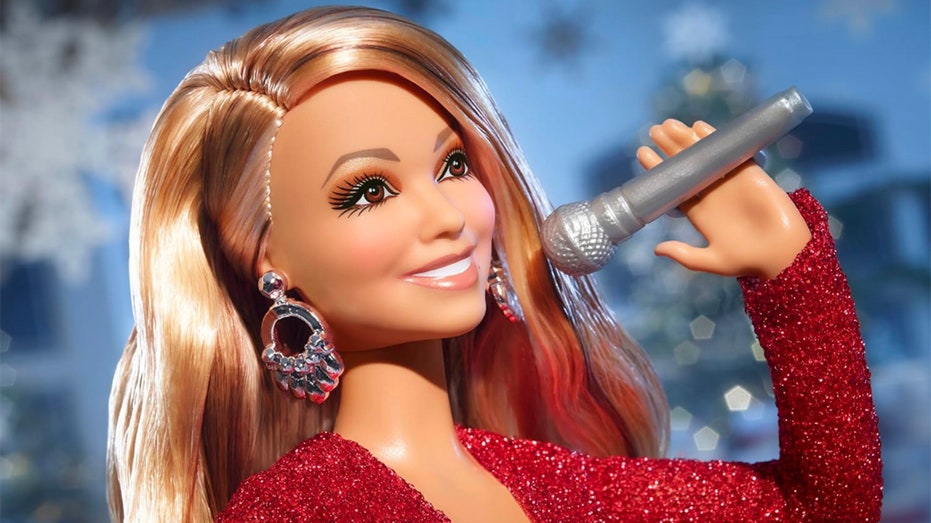 Songs awarded "Diamond" have sold more than 10 million times, including streaming units, in the United States, said the RIAA. 
The doll is sold under the "Barbie Signature" line of dolls, which typically carry higher price points and are geared toward collectors, rather than young children.
BARNEY FRANCHISE IS BACK: MATTEL SAYS IT'S DOING A 'COMPREHENSIVE REVITALIZATION'
Other "Barbie Signature" dolls currently for sale on Mattel's website include one designed in collaboration with fashion legend Bob Mackie, the "Dr. Jane Goodall Barbie Inspiring Women Doll," and the "Barbie Signature Ted Lasso Keeley Jones Doll."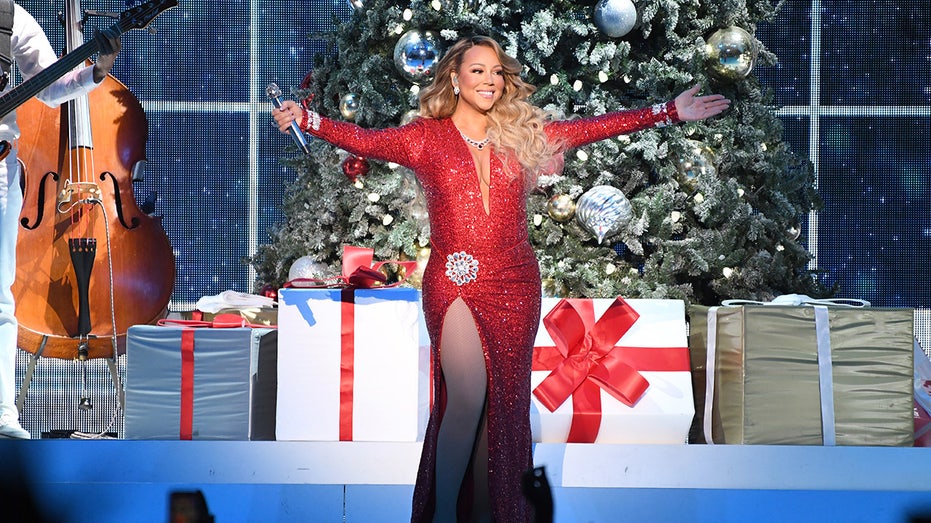 Carey herself was thrilled with the doll. 
"It's a once-in-a-lifetime dream to have my own Barbie!," Carey said in a statement.
"If I could go back and tell my little girl self that one day, I would have a Barbie made in my likeness, I think she would flip out," she said.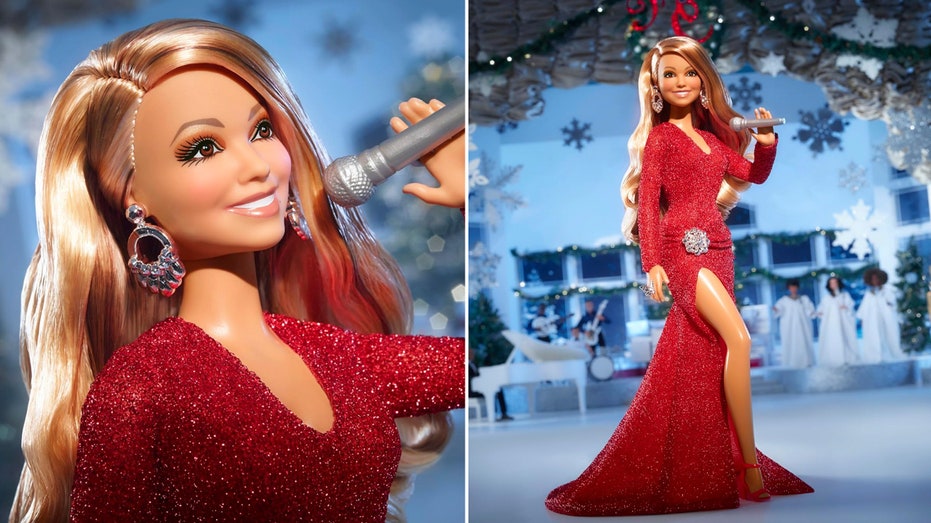 "I hope all collectors and fans everywhere enjoy the holiday season and hopefully the Mariah Barbie will be a wonderful addition to it!"
The doll was listed as sold out on Mattel's website, Target, and Amazon. 
While the doll retails for $75, resellers on Ebay and Amazon were listing the item at nearly double that original price. 
For more Lifestyle articles, visit www.foxbusiness.com/lifestyle.