Mark Melancon went straight from the World Series to the classroom.
The former Arizona Diamondbacks reliever joined other professional athletes in what he described as an "exciting" one-week immersion program in Los Angeles to learn about every aspect of Fanatics. 
Fanatics brought in 11 athletes — six from the WNBA and five from MLB — to give them hands-on experience of what it's like to work in different sectors of the business, including collectibles, Fanatics Live, Mitchell & Ness, VIP & loyalty programming and many more. 
Fanatics also teamed with USC's Marshall School of Business and the Annenberg School of Communication and Journalism to design lessons for the athletes, giving them business tools in the classroom they could apply outside of it. 
CLICK HERE FOR MORE SPORTS COVERAGE ON FOXBUSINESS.COM
One of those executives is Orlando Ashford, chief people officer of Fanatics, who explained why the company is so invested in helping athletes nurture their business skills outside of their sports. 
"Fanatics is built on sports, but more importantly, Fanatics is built on our relationship with athletes," he told Fox Business Digital. 
"Athletes are going to be non-athletes way longer than they actually are athletes. What do they do with that second or third chapter of their life? We want to help create that chapter. It's great for the athlete, but it's also great for our company. We see some of these people becoming employees, becoming executives or being a part of the sports ecosystem in other roles. As they do those roles and jobs, they'll also be friends of Fanatics."
Melancon previously ran an artificial turf business with his brother-in-law and has two other business ventures he'd like to pursue. That made this opportunity with Fanatics a "perfect fit," he said. 
"I didn't realize how in-depth and how organized Fanatics is," he admitted. "They've really come up with a wonderful program for players like myself and the WNBA women that are here. It's been really fun."
FANATICS, MAKE-A-WISH GET HELP FROM TOM BRADY AMONG OTHER ATHLETES TO KICK OFF GROUNDBREAKING PARTNERSHIP
Melancon doesn't mind waking up every day at 7:45 a.m. and finishing up with his new colleagues at midnight. He's enjoyed the connections he's made through this process, which ends with CEO Michael Rubin's session with the athletes Friday. 
It's gotten to the point Melancon has become so excited with what he's learning his wife, he admitted, thinks he's a business "nerd."
"I've been calling my wife at the end of each day, just totally excited to tell her [everything]," he explained. "She's a CPA, and she's very business-oriented. Went to Notre Dame. I think I'm more of a geek about this stuff than she is. But I've been super excited to tell her after each day what's happened, and she's like, 'Mark, I didn't realize you're such a nerd.' I think she sees my enthusiasm."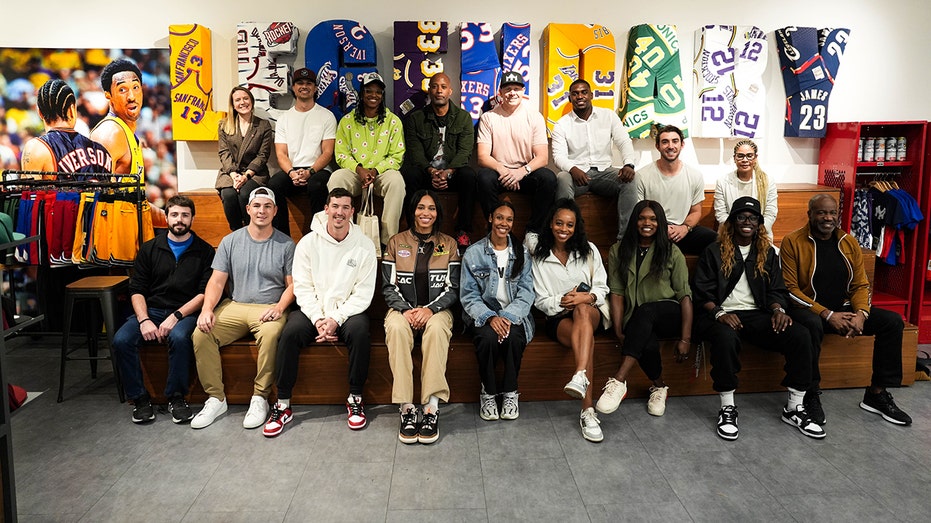 Melancon's also been able to apply what he's learned about the trading card business —Fanatics owns Topps, and the collectibles side of the business is a huge venture Rubin has thrown himself into — to his son, who has been collecting his father's cards for years. 
"The business side is really cool because I can explain to him from stuff I've learned here through seeing the different cards and having them explain to us how the card companies work and the reasons they're putting out different types of cards and all that," Melancon said. 
"I'm excited to go home to him and explain it because I think it's a great business lesson — young kids getting into card collecting, learning how to trade up, learning how to save, what the value of something is worth and appreciation. Just tons of different lessons to be learned through baseball cards."
For Ashford and Fanatics, Melancon's experience is why this program is in place. It's intended to cultivate athletes' own business ventures or recruit new talent for Fanatics.
"One of the folks told me last night [at dinner], 'We're just trying to create that picture on the corporate side.' So, this program helps us create that picture," Ashford said.
"I was telling them, 'You guys are all at the top of your game and the best of the best in your field in what you do. You've achieved that, and it reflects in the fact that you're a professional athlete.' At some point, we all retire. It all ends."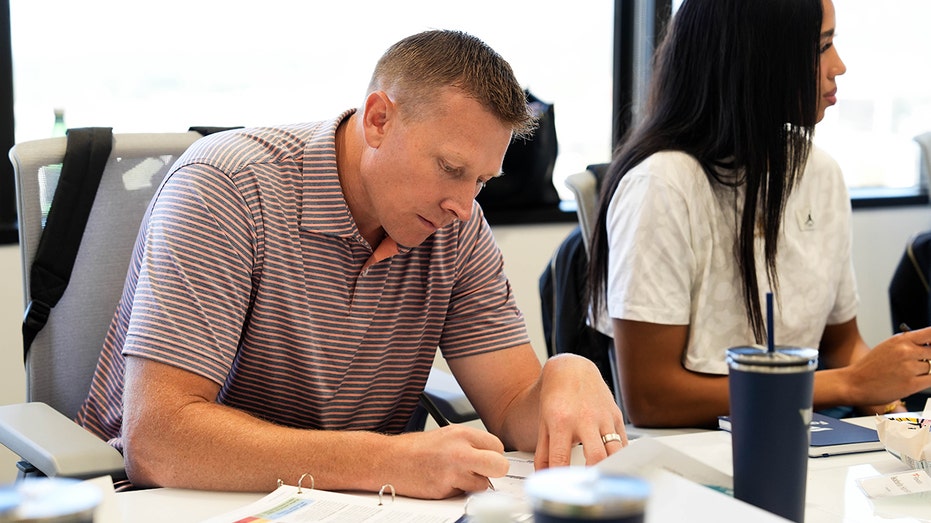 Melancon said Fanatics is the right company to be helping athletes.
"Everybody we've been introduced to in Fanatics has all been extremely helpful, super enthusiastic," he said. "Everybody seems to be on the same page within the company and eager to help. It doesn't feel like it's just because we're professional athletes, or they're doing us a favor. It just seems like that's just who they are. It's a genuine feel." 
Melancon was joined by fellow MLB players Walker Buehler (Los Angeles Dodgers), AJ Lewis (Colorado Rockies Affiliate), Mike Rucker (Chicago Cubs) and Zack Weiss (Red Sox). On the WNBA side, the group includes Marie Ferdinand-Harris (retired Phoenix Mercury), Essence Carson (New York Liberty), Lexi Brown (Los Angeles Spark), Rebekah Gardner (Chicago Sky), Diamond DeShields (Dallas Wings) and Isabelle Harrison (Chicago Sky).