NBA player Jonathan Isaac of the Orlando Magic released the JUDAH 1, the first NBA-level basketball shoe with a visible Bible verse, on Thursday, Nov. 16. 
The JUDAH 1 is the first shoe produced by UNITUS, a clothing brand founded by Isaac that officially launched in August 2023. 
Isaac told FOX Business in a phone interview that the brand's name, which is pronounced "unite us," was inspired in part by his pastor. 
RARE POKEMON CARDS, FIRST-PRINT HARRY 'POTTER,' EINSTEIN MANUSCRIPT AND OTHER TREASURES UP FOR AUCTION
The New York-born Isaac had previously been signed to another sporting goods brand — but after a series of injuries in 2020, he did not re-sign with the company. 
"I actually went to my pastor and told him about the situation," Isaac said.
The pastor said Isaac should create his own sneaker, something that Isaac originally thought was "ridiculous," he told FOX Business.
As it turned out, it was not ridiculous at all. 
The initial design for the JUDAH 1 came together with contributions from students at the University of Central Florida.
Initially, there were no plans to sell the JUDAH 1 – instead, Isaac wanted to make a pair just for himself to wear on the basketball court. 
"That was the original plan," he said. "I'll just wear my own sneakers." 
MCDONALD'S, CROCS, INTRODUCE 4-SHOE COLLECTION
But he said there was space in the market for a brand that would "give people the freedom to wear their values in their clothing."
He said that in today's culture and society, "the way that we're heading is that we're moving away from godly values and principles and also constitutional values and principles," Isaac said.
From there, an idea for a sportswear and leisurewear brand "blossomed."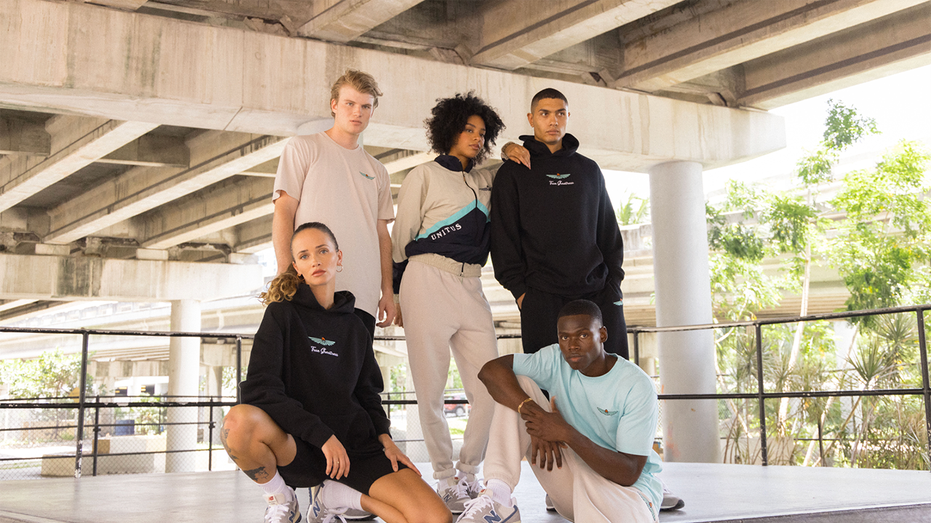 "And so my thought process was, what if we could give lovers of God, lovers of country, something that says, 'Hey, these are our values, this is what we stand for,' and we let the chips fall where they may," he said. 
And while Isaac acknowledged that this idea would not be embraced by all, "It's about standing up," he said.
KELCE AND SWIFT INSPIRE BOLD RED LIPSTICK FROM FIREBALL THAT TASTES LIKE CINNAMON WHISKY: 'EXTRA HEAT' 
"We'll lead with loving grace throughout the process," he told FOX Business. 
While other basketball shoes have featured nods to Bible verses, such as the number "413" (a reference to Philippians 4:13), or had a Bible verse hidden on the inside of the shoe's tongue, the JUDAH 1 is believed to be the first NBA-caliber shoe to have a chapter and verse written on the outside of the shoe, Isaac said.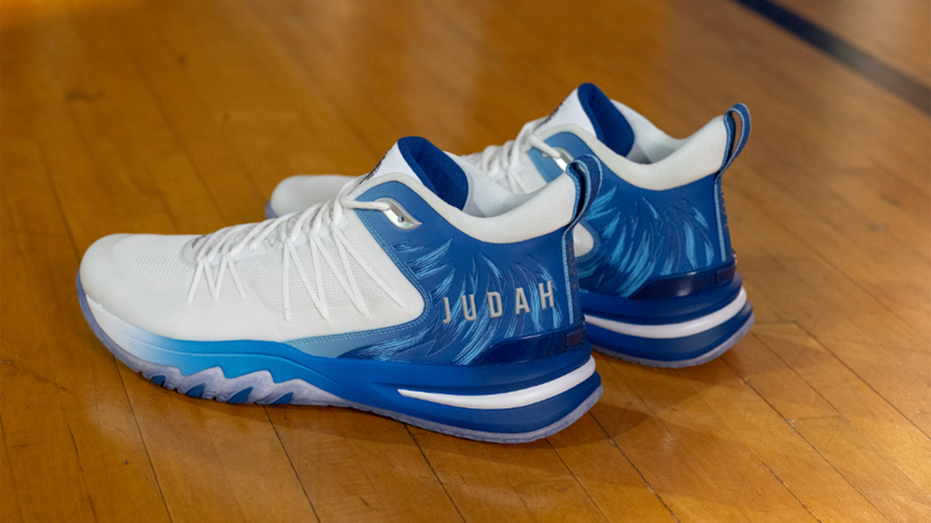 In the case of JUDAH 1, the chapter and verse are found on the back of the shoe, fully visible. 
The shoe will be released eventually in five colorways, each featuring a unique Bible verse selected by Isaac. 
The first, the "Triumph," which is in blue and white, features 2 Corinthians 4:9: "persecuted but not abandoned, struck down, but not destroyed." 
This verse was particularly poignant to Isaac as he returned to the NBA following multiple career-threatening injuries. 
"I'm still standing and God is still with me."
"I've had a pretty rare run-in with injuries when it comes to my NBA career," Isaac told FOX Business. 
"And I'm still standing and God is still with me and I feel like I've been persecuted even with, you know, taking the stance that I've had," he said. 
In 2020, Isaac made headlines for standing during the national anthem while his teammates knelt. 
He also refused to wear a Black Lives Matter shirt with the rest of his team.
He told "Fox & Friends" in August 2023 that he "didn't want to align myself with the Black Lives Matter movement and organization. And I felt that a true answer to all the problems that we see, not just racism, was the gospel of Jesus Christ."
Isaac's decision to stand for the anthem resulted in "a fair share of negativity," as well as some positivity, he told FOX Business.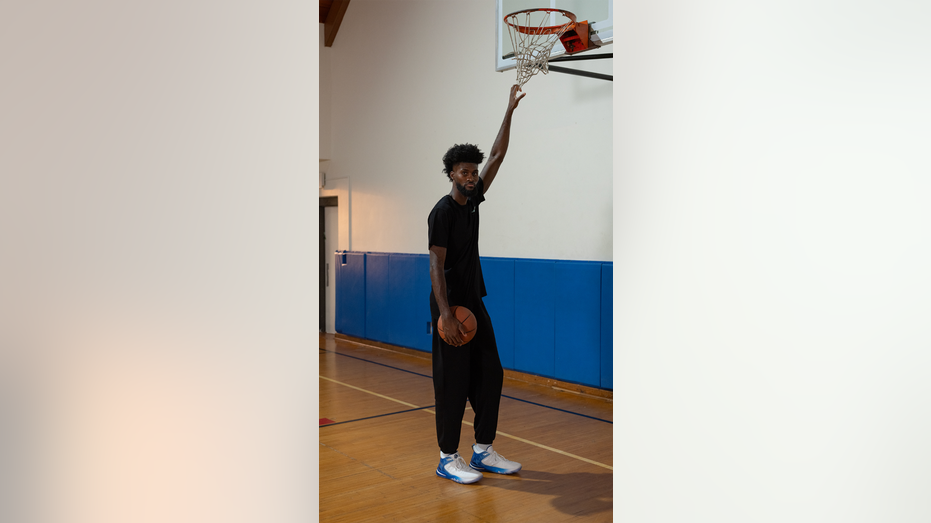 "Just trusting, believing that God is with me, has kept me afloat," he said. 
Isaac said he's excited to give basketball players across the country a chance to stand up for their faith on the basketball court. 
Looking ahead, Isaac has big dreams for UNITUS, including additional shoes and clothing lines. 
"We're hoping by next summer, we can really have a full lineup of everyday leisurewear," he said — plus an additional running/trainer shoe. 
"I want to get to the place where we can be a full-fledged in-house one-stop shop," said Isaac, "to get everything you need from leisurewear to sportswear and be able to sponsor universities and high schools."
For more Lifestyle articles, visit www.foxbusiness.com/lifestyle