The U.S. Air Force's long-awaited B-21 stealth bomber took its first test flight in California on Friday. 
The aircraft, developed by Northrop Grumman, is expected to be operational by 2030. It can carry both "conventional and nuclear munitions" and will "provide our nation with a strategic asset capable of penetrating enemy air defenses in highly contested environments and striking targets anywhere in the world," according to the Air Force. 
"The B-21 Raider is in flight testing," Air Force Spokesperson Ann Stefanek told FOX Business. "Flight testing is a critical step in the test campaign managed by the Air Force Test Center and 412th Test Wing's B-21 Combined Test Force to provide survivable, long-range, penetrating strike capabilities to deter aggression and strategic attacks against the United States, allies, and partners." 
A witness told Reuters that the B-21 departed Northrop Grumman's facility at the Air Force's Plant 42 in Palmdale around sunrise this morning and took off in front of a group of aviation enthusiasts and amateur photographers around 7 a.m. local time. 
GOOGLE HELPS VETERANS TRANSITION TO THE WORKFORCE, LEARN JOB SKILLS TO BOLSTER CAREERS 
The planes cost around $750 million each to make, Fox News Digital reported in December last year, when the B-21 was unveiled by the military in Palmdale. 
The Air Force says its future B-21 fleet, which will contain at least 100 of the planes, is "designed to replace both the B-1 and the B-2 fleets with new penetrating deep strike conventional and nuclear capabilities." 
BOEING T-7A RED HAWK TRAINER TAKES FIRST FLIGHT WITH US AIR FORCE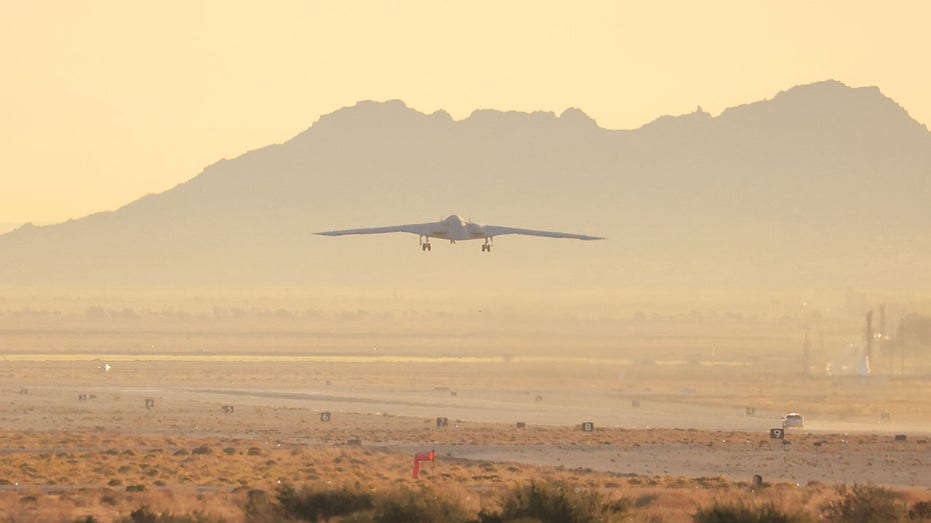 "Six test aircraft are being produced now," it told FOX Business. "The test aircraft are being built on the same production line, using the same tools, processes and technicians that will build the production aircraft."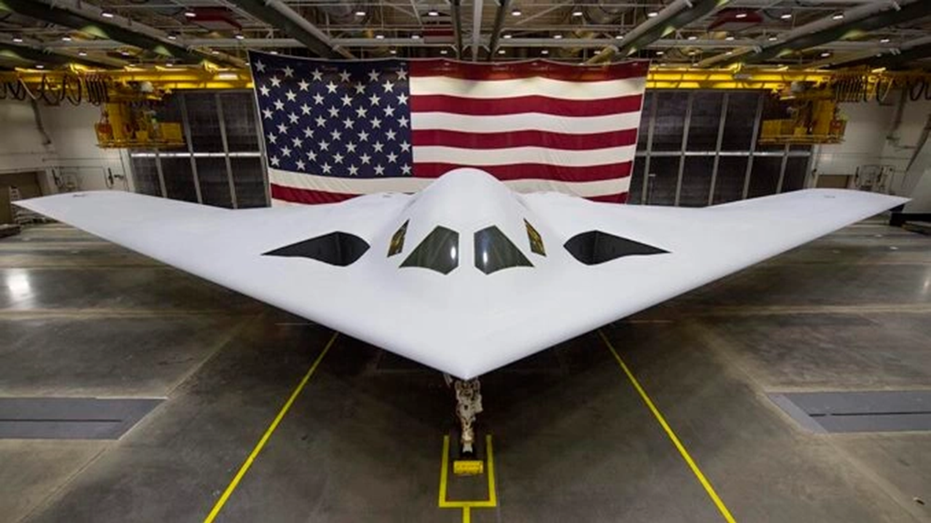 The Air Force also said Ellsworth AFB in South Dakota will eventually be "the first B-21 Main Operating Base and location for the B-21 Formal Training Unit.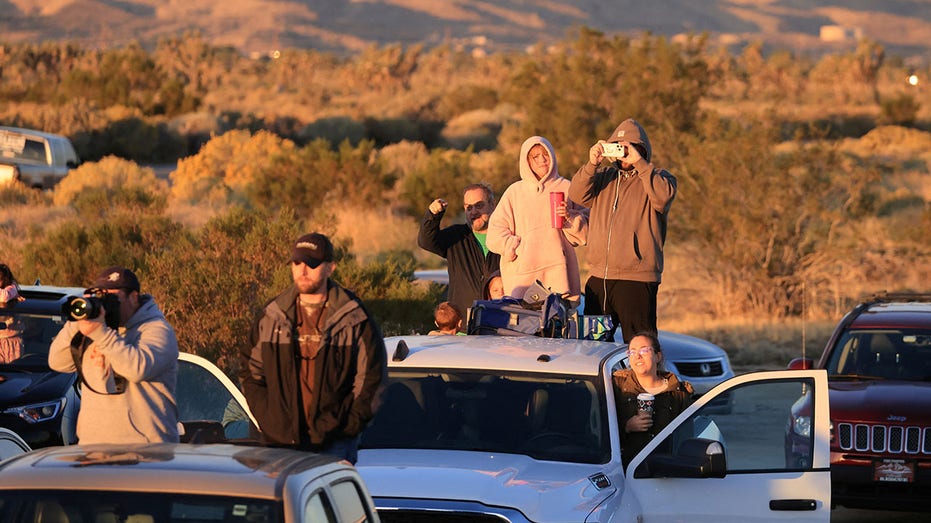 "Whiteman AFB, Missouri, and Dyess AFB, Texas will receive aircraft as they become available," it also said. "Tinker AFB, Oklahoma, will coordinate maintenance and sustainment of the B-21 and Edwards, AFB, California," which is located near Palmdale, "will lead testing and evaluation of the aircraft."