SAG-AFTRA reached a tentative agreement Wednesday to end a 118-day strike that brought Hollywood productions to a grinding halt and left thousands unemployed for months.
"In a unanimous vote this afternoon, the SAG-AFTRA TV/Theatrical Committee approved a tentative agreement with the AMPTP, bringing an end to the 118-day strike," a representative for SAG-AFTRA said in a statement provided to FOX Business. 
"The strike officially ends at 12:01 a.m. on Thursday, November 9.
RYAN REYNOLDS, MANDY MOORE MOCK SAG-AFTRA OVER 'STRIKE-FRIENDLY' HALLOWEEN COSTUME RULES: 'IS THIS A JOKE?'
"The tentative deal will go to the SAG-AFTRA National Board on Friday, November 10, 2023, for review and consideration. Further details will be released following that meeting."
It's unclear what the terms of the deal include. Members had been fighting for both short-term compensation and future royalty payments for film and TV performances, in addition to artificial intelligence stipulations.
"This tentative agreement represents a new paradigm. It gives SAG-AFTRA the biggest contract-on-contract gains in the history of the union, including the largest increase in minimum wages in the last 40 years, a brand new residual for streaming programs, extensive consent and compensation protections in the use of artificial intelligence and sizable contract increases on items across the board," the Alliance of Motion Picture and Television Producers told the The Associated Press Wednesday.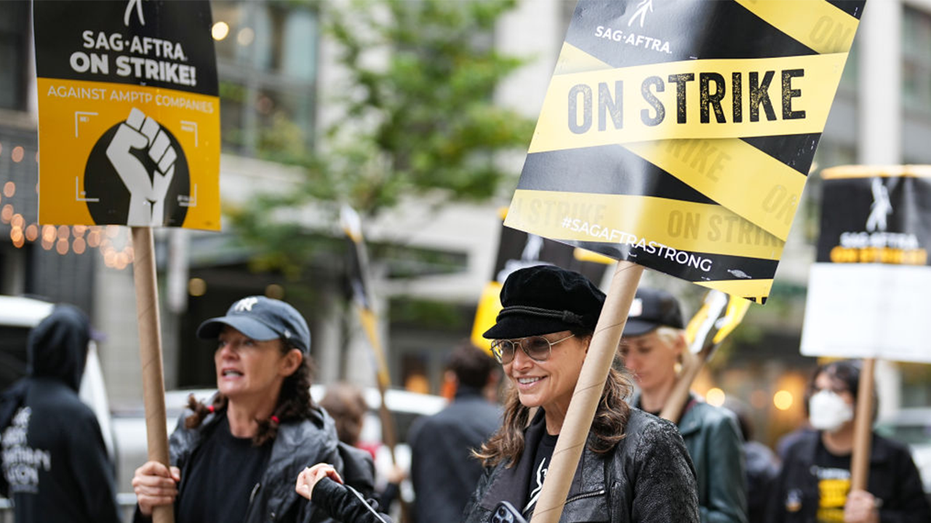 The organization said it "looks forward to the industry resuming the work of telling great stories."
Fran Drescher, SAG-AFTRA president, celebrated the deal in a post shared on social media.
"We did it!!!! The Billion+ $ Deal! 3X the last contract! New ground was broke everywhere!" the former "The Nanny" star wrote on Instagram. "Ty sag aftra members for hanging in and holding out for this historic deal!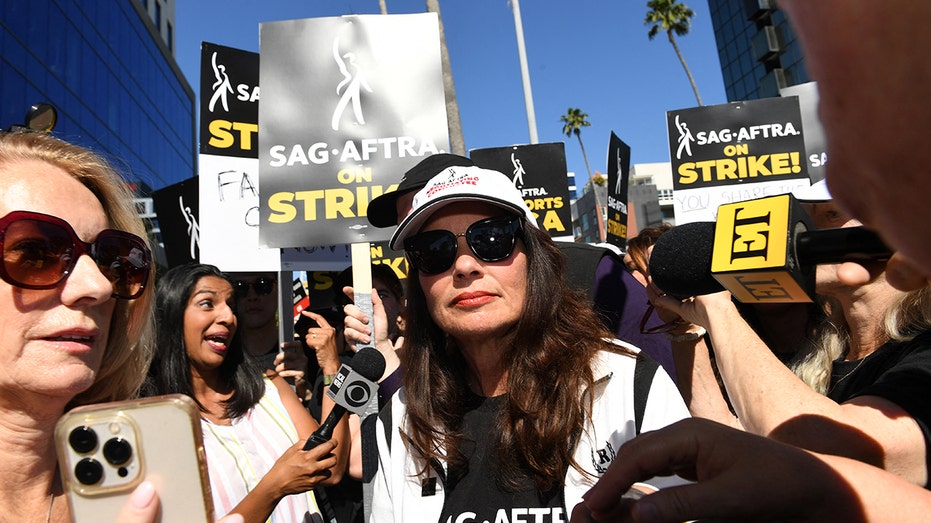 "Ty neg comm, strike captains, staff, Duncan & Ray, our lawyers, the IA team, family and friends. Our sister unions for their unrelenting support! And the amptp for hearing us and meeting this moment!" 
Members of the Screen Actors Guild-American Federation of Television and Radio Performers went on strike July 14 and joined the striking Writers Guild of America, marking the first time since 1960 both unions were striking simultaneously.
The WGA strike ended Sept. 26.