The number of homes for sale on the market fell for the fourth straight month in October as the already severe housing shortage persists.
A new report from Realtor.com released Thursday morning shows that the total number of homes for sale, including homes that were under contract but not yet sold, fell by 4% in October compared with the same time a year ago.
On top of that, available home supply remains down a stunning 41.8% from the typical amount before the COVID-19 pandemic began in early 2020, according to the report.
MORTGAGE CALCULATOR: SEE HOW MUCH HIGHER RATES COULD COST YOU
"The current housing market continues to challenge homebuyers and sellers alike, but we do see signs of adjustment," said Danielle Hale, chief economist at Realtor.com. "While record-high mortgage rates are putting off many would-be buyers, decreases in both inventory and time homes spend on the market shows that some buyers are moving quickly to lock in rates before they can go any higher."
Still, there are some signs of improvement on the inventory front. The report indicated that total inventory rose 5.1% in October from the previous month, even though typically the number of homes for sale declines in the fall.
HOME PRICES COULD SURGE OVER THE NEXT YEAR AS AFFORDABILITY CRISIS WORSENS
The lack of available homes for sale is keeping prices uncomfortably high, even though mortgage rates are hovering near the highest level in two decades. Sellers who locked in a low mortgage rate before the pandemic began have been reluctant to sell, leaving few options for eager would-be buyers.
"Listing prices have been buoyed by scarce inventory and, while new home sales have been increasing, construction activity isn't elevated enough to fully bridge the low inventory gap," the report said.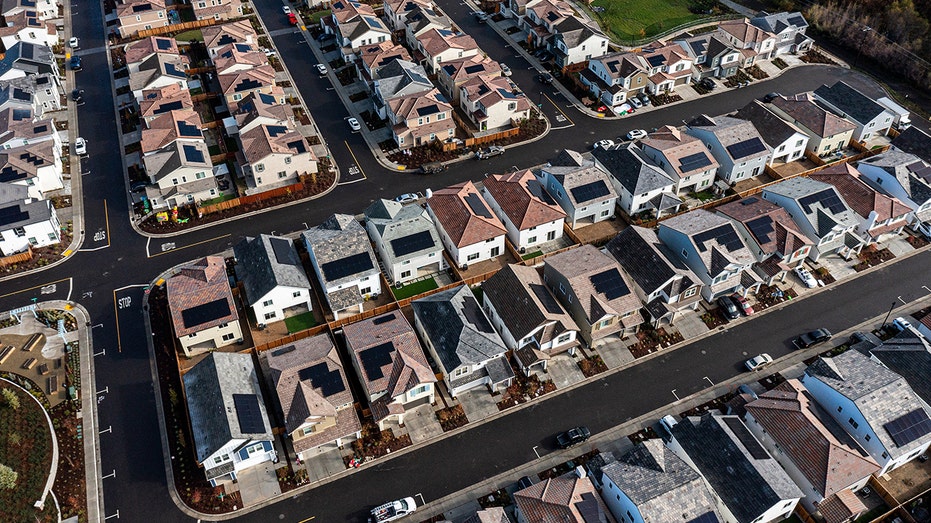 While the median listing price is mostly unchanged from the same time last year, higher mortgage rates compared with October 2022 have increased the monthly cost of financing a typical home by about $166 per month, or 7.4%. That marks a new record "on top of what was already the highest amount" since Realtor.com began tracking the data in mid-2016.
That means in order to purchase a median-priced home, income needs to increase by $6,600 to $120,000.
The Federal Reserve's aggressive interest-rate hike campaign sent mortgage rates soaring above 7% for the first time in nearly two decades last year. Rates have been slow to retreat, but home prices have remained stubbornly high as buyers deal with limited inventory. 
Rates on the popular 30-year fixed mortgage are currently around 7.76%, Freddie Mac reported last week, well above the pre-pandemic average of 3.9%.