An Army-Navy game tailgate tradition ignited one of America's most explosive business success stories. 
The General's Hot Sauce, a veteran-owned business based in Columbia, South Carolina, packs a fusillade of flavor in eye-catching grenade-shaped bottles. 
It sources hot peppers from nearby farmers while donating a portion of profits each year to other veteran-owned organizations. 
HOMESCHOOLED CHILDREN PAY TRIBUTE TO MEDAL OF HONOR RECIPIENT FR. EMIL KAPUAN AT ARLINGTON NATIONAL CEMETERY
"We use a decidedly ineffective process to make our sauce," CEO and co-founder Dan Ballister, a graduate of the U.S. Naval Academy, told FOX Business in an interview.
"It's manual. It's hard work. But it's worth it."
The General's Hot Sauce was founded in 2016. 
It's since cracked the Inc. 5000 list of fastest-growing privately owned businesses in America each of the past two years (under its corporate name Smoke Hall Foods).
The Marine Corps general who inspired the business is a real person, though he's not a part of the company and his identity is a delicious if closely guarded morsel of military intelligence. 
"We use a decidedly ineffective process to make our sauce. It's manual. It's hard work. But it's worth it."
"It's top secret," said General's Hot Sauce executive and Marine Corps reservist Dillon Cox.
General's Hot Sauce founders Ballister, Mike Altobello, Drew Tanner and Mikey Taylor were among a group of military pals who reunited each year to tailgate before the Army-Navy football game.
The namesake mystery general commanded the kitchen at the pre-game parking-lot party, splashing his wings, according to an oft-old version of company lore, with amazing homemade hot sauce.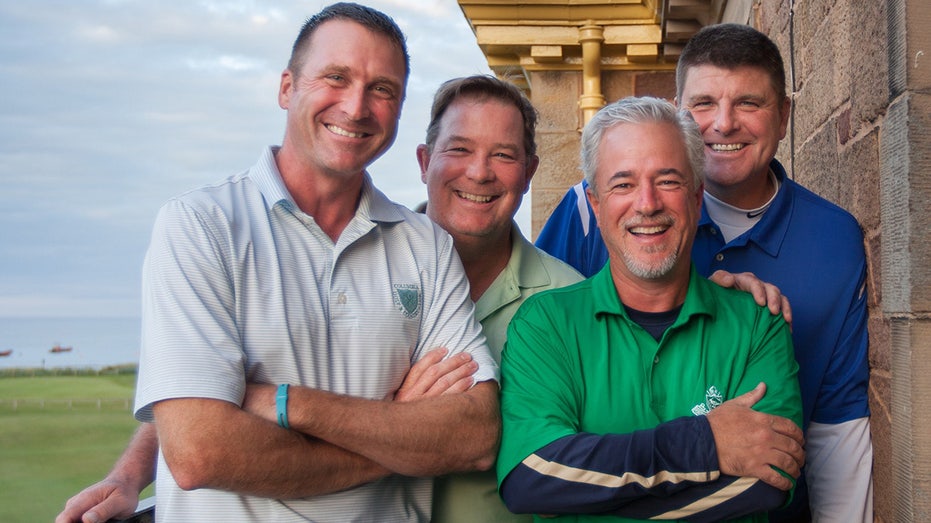 The wings more than passed muster with the crew. 
They inspired a business idea: Combine their passion for spicy food with the dedication to service they displayed in the military themselves, by using the success of the business to support American veterans and their families. 
MEET THE AMERICAN WHO INVENTED BUFFALO WINGS, DISRUPTED ENTIRE CHICKEN INDUSTRY
"Great sauce for the greater good," as The General's Hot Sauce motto proclaims. 
The company offers hot sauces plus seasoned salts with a variety of gift-pack options. 
Top sellers include Danger Close, which the company describes as "a magical blend of red cayenne and orange habanera peppers … the PERFECT sauce for making Buffalo wings."
Also a top seller is Shock & Awe, "a special request from our believed heat freak fans" made with orange habaneros. It offers "a unique punch of deep, powerful, sustained heat."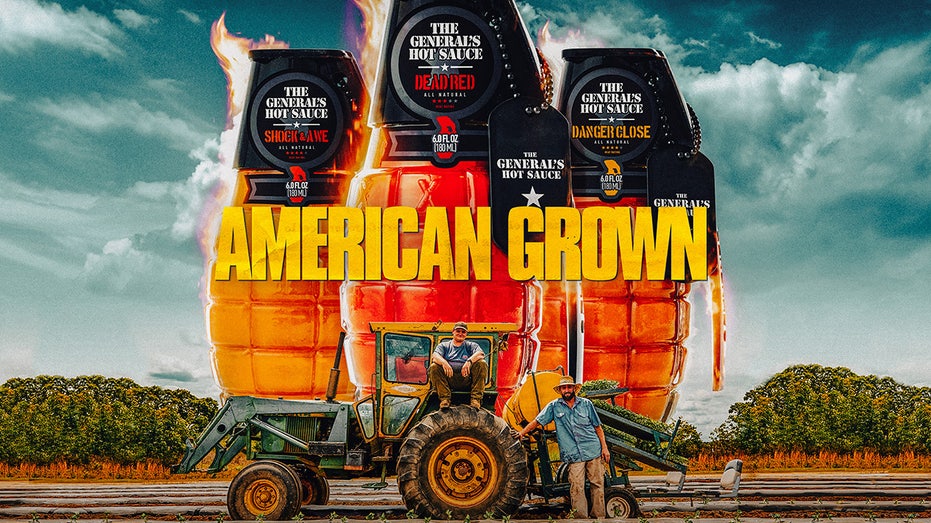 Then there's HOOAH Jalapeno, with "a mild-medium heat profile" best on "tacos, burritos, enchiladas and (our favorite) scrambled eggs." 
There's also A Salt Weapon — Atlantic sea salt flavored with sun-dried habanero peppers.
"Service isn't something you did — it's who you are."
Relying on South Carolina farmers for its peppers gives The General's Hot Sauce a chance to support a vital segment of the American economy. 
American farmers simply grow a better product, he also said, with better agricultural standards and practices than those in other nations.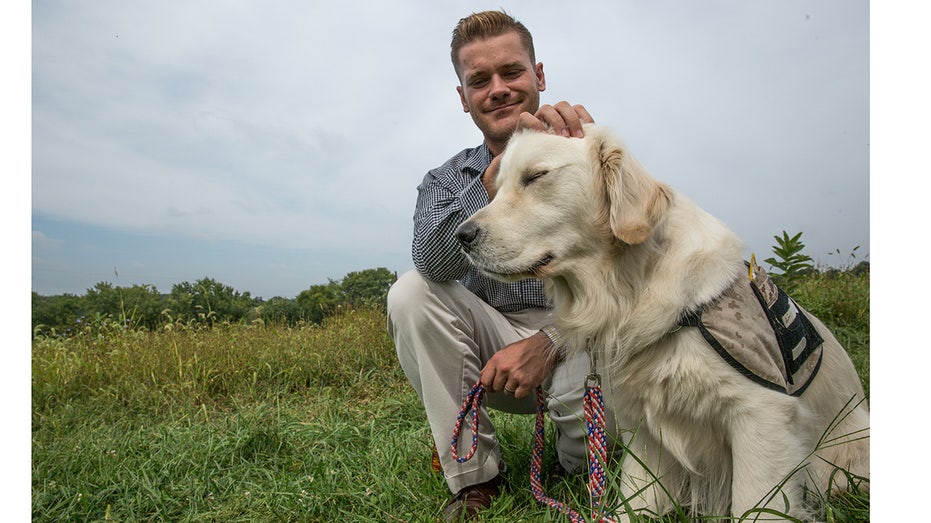 Success for The General's Hot Sauce has allowed it to contribute more than $750,000 in recent years to organizations that aid America's veterans and their families.
Among the recent recipients of The General's assistance: the Boulder Crest Foundation in Virginia, the Warrior Alliance in Atlanta and the Warrior Canine Connection in Maryland.
The General's Hot Sauce is also hosting a virtual tailgate for the Army-Navy game on Dec. 9.
Funds raised during the online event will benefit The Big Red Barn Retreat in South Carolina. 
"Service isn't something you did," said Ballister. "It's who you are."
For more Lifestyle articles, visit www.foxbusiness.com/lifestyle.