Disgruntled Waffle House employees in Georgia, South Carolina, and North Carolina rallied outside the company's corporate office, demanding improved working conditions and $25 per hour.
The workers, supported by members of the Union of Southern Service Workers (USSW), hand-delivered physical copies of a petition, signed by 13,000 employees, to corporate officers in Norcross, Georgia, on Wednesday.
The workers demanded "company-wide systemic change," including safety at work, $25 per hour for all positions, and the end of the "unjust" meal deduction policy.
The USSW said that workers have been speaking up about "urgent need" for fair compensation and improved working conditions.
ALABAMA 'FRIENDSGIVING' DINERS TIP WAFFLE HOUSE WAITRESS $1,125: 'NORMALIZE BEING KIND'
Kenya Alexander, a cook at a Waffle House in Durham, North Carolina, said that the chain only sees their workers "as a number."
"It's like trying to build a company that doesn't really care about you. Waffle House just sees you as a number," Alexander said. "Trying to voice a safety concern or asking for higher pay, they don't listen or respond. You know, it's required for us to work on holidays. Yes, including Christmas. We make the money for them, we're in the stores every day, but, I bet the CEOs get holidays off. I'd like to see them in the kitchens, on the holidays, for what we make. Then, they couldn't pretend that what they're doing is OK."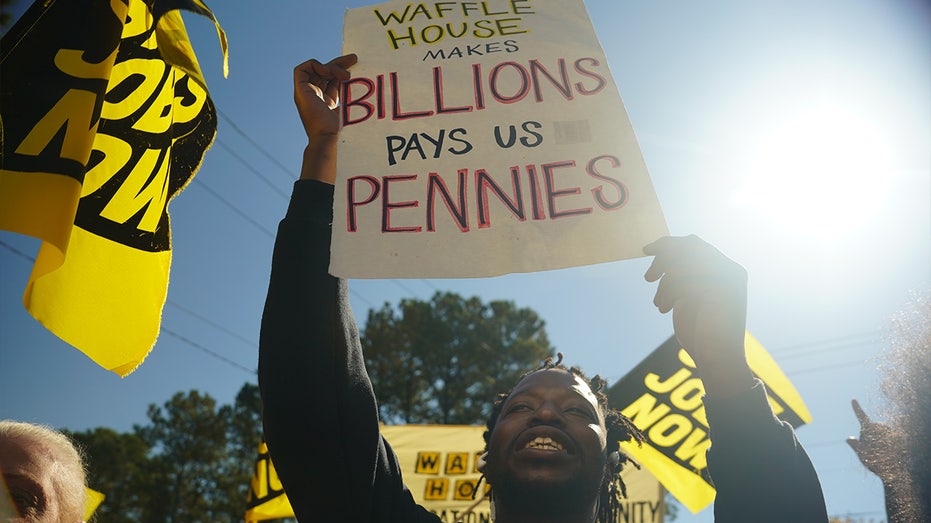 The labor union also said that wage disparities in the service industry are due to a "historical legacy of systemic racism."
HOW THE 'WAFFLE HOUSE INDEX' IS USED TO DETERMINE HURRICANE IAN'S SEVERITY
"I've been here for 29 years, and only make $2.92 plus tips," said Cindy Smith, a server at Waffle House. "I go to work every day, break my back, literally, I'm 50. I do not make any money at all while I hustle on my feet. And I don't make enough to even buy groceries. I've lost weight in the past few months. They think it's OK to rely on other people to pay me, but I work for Waffle House."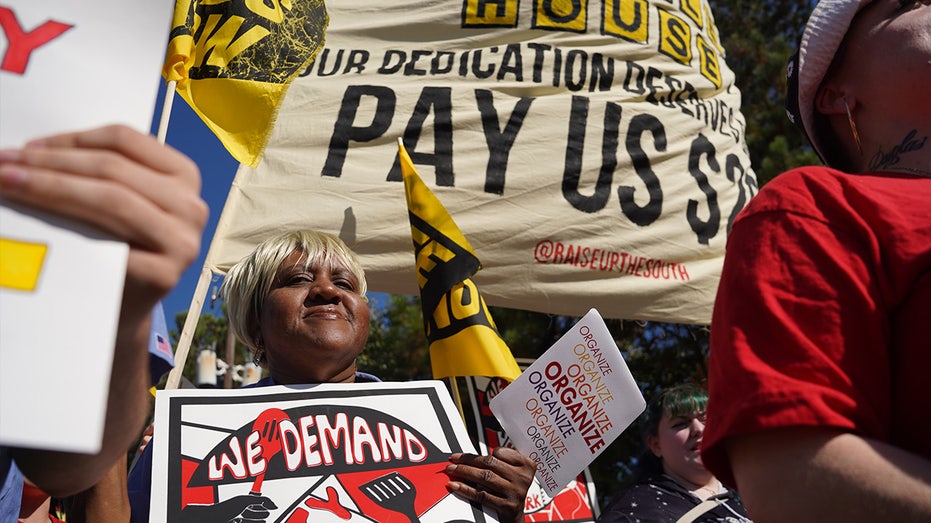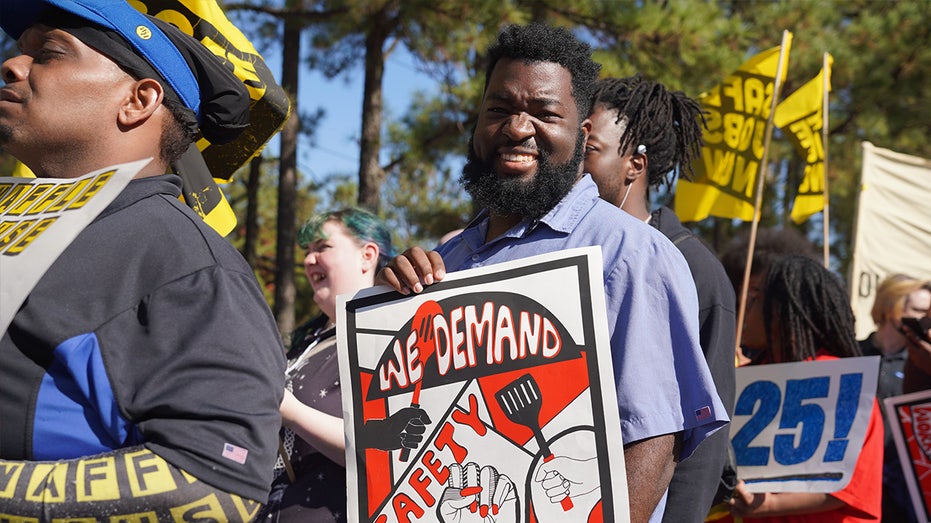 Trevon Afflalo, a cook at the 68-year-old restaurant chain with 1,973 locations across 25 states, said that security continues to be an issue on the job. 
"Third shift, overnight. I've been doing that for the last two years. I still have issues talking to management about what's happening on the job," Afflalo said in a press release from the USSW. "There's no security. And I'm stuck in places where people carry guns all the time, and approach every situation as if my life depended on it. And that's not fair. I'm at work." 
Waffle House did not immediately respond to Fox News Digital's request for comment.