Vanna White has become a TV and beauty icon over her years of co-hosting "Wheel of Fortune" with Pat Sajak.
With Sajak set to retire at the end of this current season, Fox News Digital spoke to White about their final shows and her new co-host, Ryan Seacrest.  
"Ryan is a pro and will do a great job," she said, "but right now, I'm focused on enjoying the last season with Pat."
"There will be more to say as we get closer to the end of the season," White teased. "Right now we're just having fun creating great shows to cap this incredible 41-year adventure we've had."
VANNA WHITE SAYS 'WHEEL OF FORTUNE' SALARY 'RUMORS' WERE 'BLOWN OUT OF PROPORTION'
She continued, "I couldn't have been happier to share the stage with Pat all these years. He keeps me laughing every day and has been such a joy to work with!"
Throughout those years, White also became known for her glamorous fashion. In her four decades on the show, she has only ever repeated a dress once, and it was an accident. She's now revealing what she wears on her face as well, as part of her new collaboration with makeup brand Laura Geller Beauty.
Speaking with Fox News Digital, White explained that the partnership came about when the brand "did some research and discovered her customers are fans of the show, so we thought our viewers might be fans of her makeup as well!"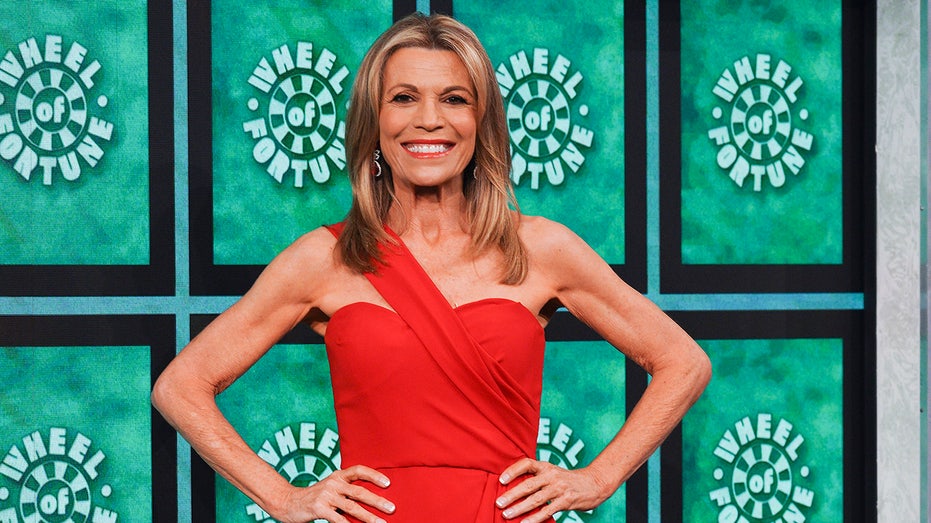 She added, "It felt like the perfect partnership since we share an audience."
According to a report from The New York Times, the median viewer of "Wheel of Fortune" is 65 or older. Laura Geller Beauty, meanwhile, is aimed at women over 40.
White's collection contains an eyeshadow palette in the shape of the "Wheel of Fortune" gameboard, a blush palette in the shape of the wheel, a makeup brush, a skin primer and a classic red lipstick.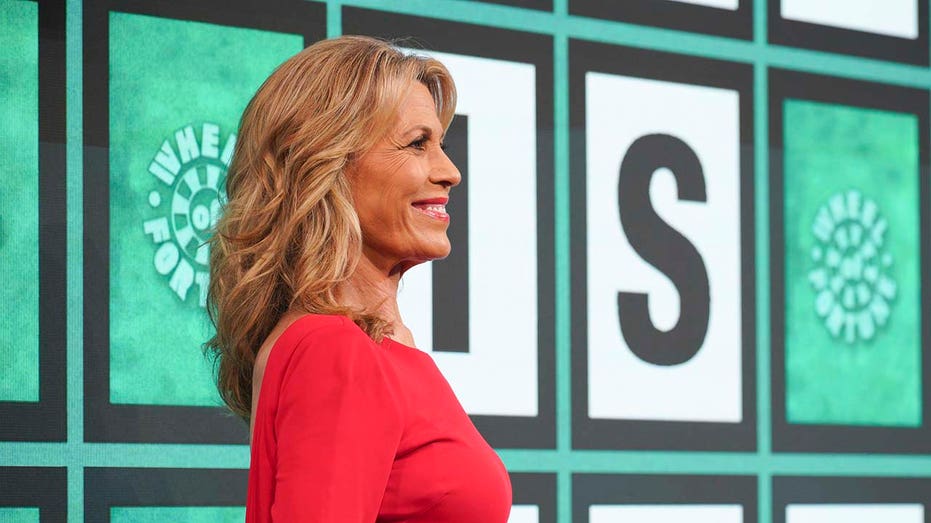 It also features a Kajal Longwear Eyeliner pencil in the shade "Glitz & Glam," which White says is one product she "can't live without."
"On the show, I need eye definition since I'm often shot from farther away," she said, "and this Kajal Eyeliner does the trick! I also love this color because it can be used as a shadow crayon."
'WHEEL OF FORTUNE' CONTESTANT BAFFLES PAT SAJAK WITH $37,000 BONUS ROUND WIN
She explained, "Once I tried the brand I was hooked, so it was my pleasure to be the face of the collection. I also love that Laura Geller Beauty focuses on women over 40."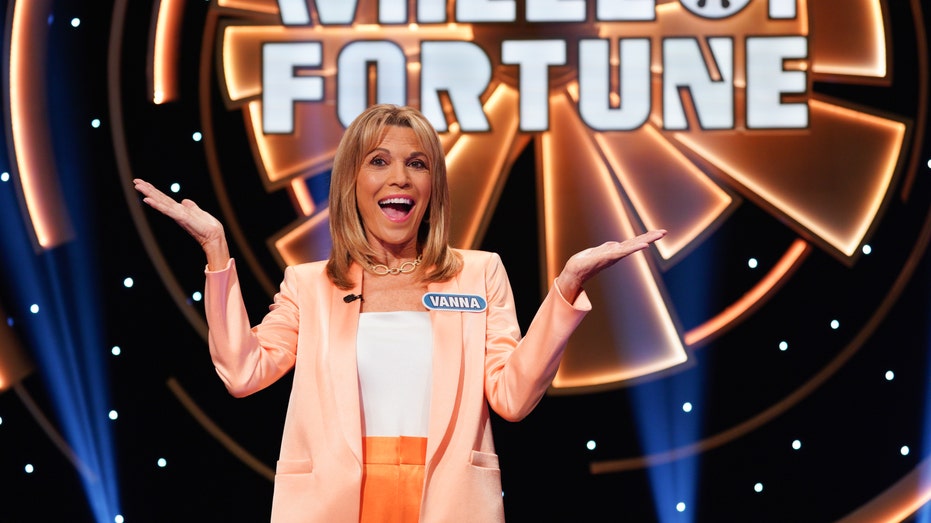 Besides looking good, White has also made some strong bonds over the years. Fox News Digital asked White about some of her favorite moments from her long run on the show, and she replied, "There are so many memories I'll cherish from the last 41 years, that it's hard to choose."
She did mention that Tuesday's episode was one of her "favorite episodes ever," explaining, "It is during our 'Home for the Holidays' week and one of the contestant pairs was a mother and son team, Liz and KC. Liz is 92 years old!"
The episode hadn't aired yet at the time of the interview, but White said, "Pat and I sat with her after the episode and really enjoyed her company. I hope everyone tunes in for that episode, it's so sweet!"