An American flag flapping in the wind was stolen off a woman's porch in California, but local police were quick to arrest the suspect, with officers going above and beyond and rehanging the flag on the woman's porch.
In a Facebook post, the Orange Police Department in California shared a Ring surveillance video of a man untying "Old Glory" from the woman's porch.
After successfully untying the flag, the man, who was seen wearing black shorts, a gray sweatshirt and a blue beanie, was seen wearing the stars and stripes as a cape around his shoulders. 
"Hey, what are you doing," the female homeowner asked the suspected thief.
AMERICAN JEWS EMBRACE THEIR FAITH AND TRADITIONS IN WAKE OF TERROR ATTACK, SURVEY OF RABBIS REVEALS
The man's response was unintelligible, but police said that he left with the flag.
MEET THE AMERICA WHO DEFINED A NEW NATIONAL IDENTITY, NOAH WEBSTER, NEW ENGLAND PATRIOT ARMED WITH A PEN
Authorities said that the unidentified woman contact police and shared the Ring surveillance video.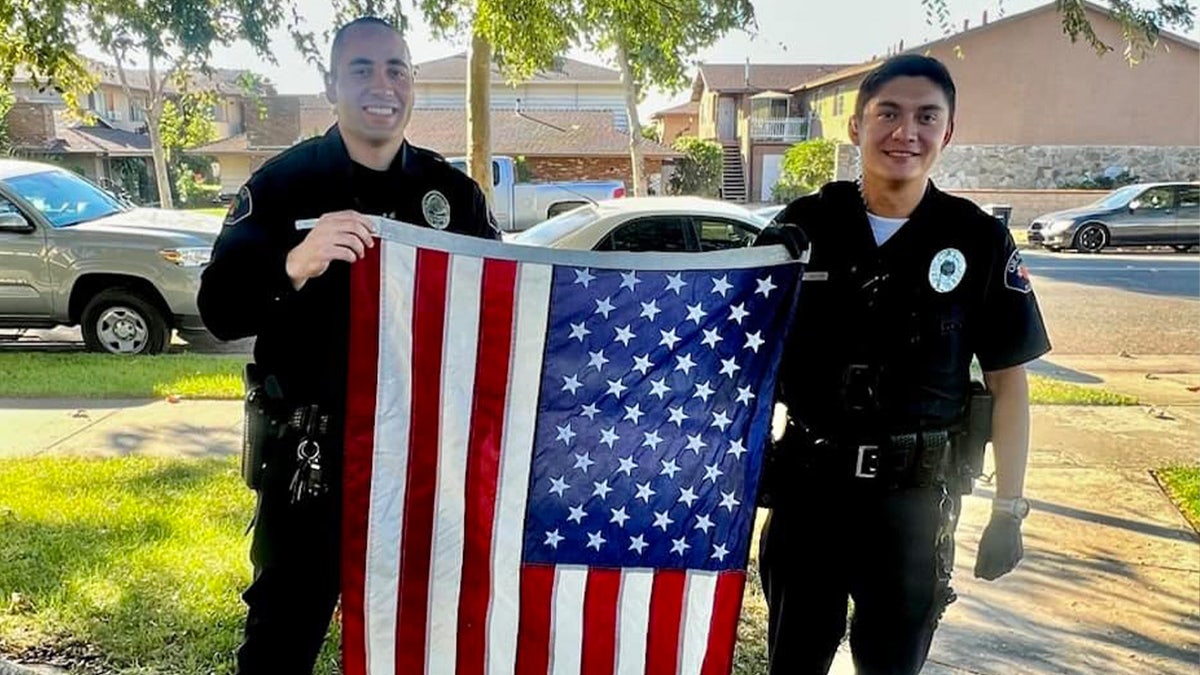 Police quickly found the flag bandit and arrested him for the theft and on an outstanding warrant.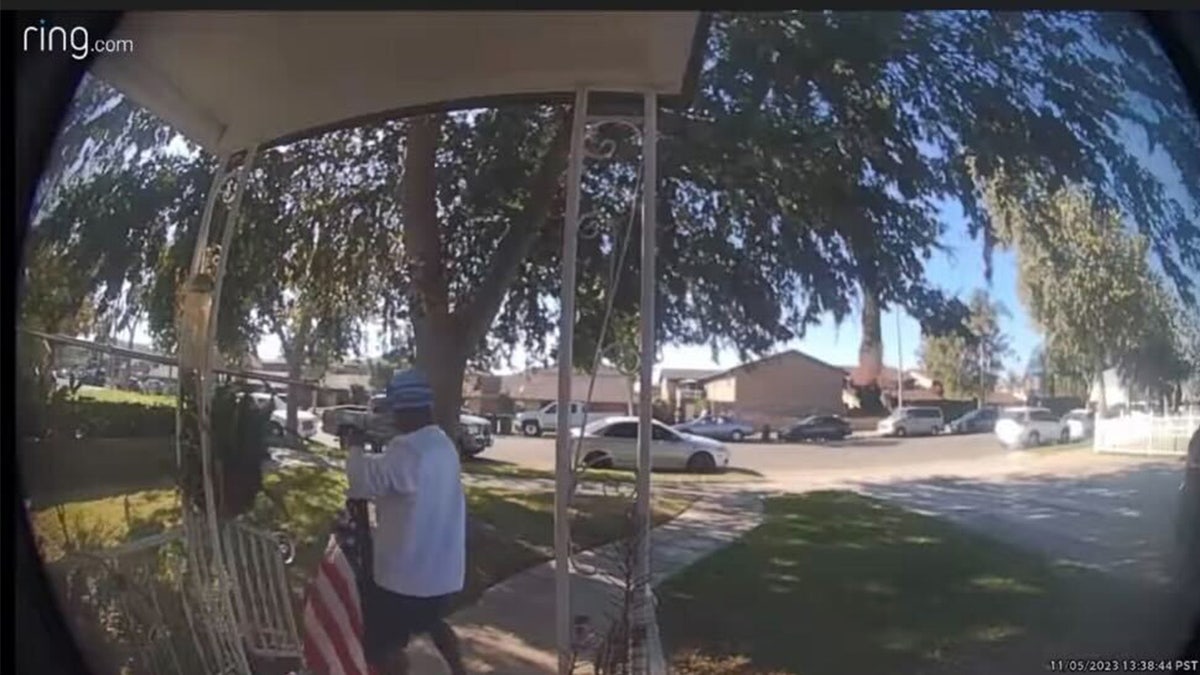 Authorities said that officers "went above and beyond" and not only returned the American flag to the rightful owner, but an officer rehung it for her.
For more Lifestyle articles, visit www.foxnews.com/lifestyle.