The Minnesota State Historical Society released the more than 2,000 submissions for the new Minnesota state flag and seal on Wednesday, November 8, as the process of redesigning Minnesota's state emblems continues. 
The State Emblems Redesign Commission began work in September on redesigning Minnesota's flag and seal, after numerous complaints that the current imagery was unattractive and offensive. 
"The seal depicts a Native American riding off into the sunset while a white settler plows his field with his rifle leaning on a nearby stump," said the Associated Press in September.
NATIVE AMERICAN GROUP THAT WANTED REDSKINS 'REMOVAL' IS FUNDED BY SOROS FOUNDATION, OTHER LEFTIST ORGS 
"The imagery suggests to many that the Indigenous people were defeated and going away, while whites won and were staying," noted the AP. 
Indigenous tribes in the state were not happy with the current design, according to the AP.
The rules of the commission say that the flag and seal designs "must accurately and respectfully reflect Minnesota's shared history, resources and diverse cultural communities" and cannot include "symbols, emblems or likenesses that represent only a single community or person, regardless of whether real or stylized." 
Some of the submissions that came in clearly were submitted as jokes. 
MINNESOTA MAN'S RECORD-BREAKING FISH CERTIFIED MONTHS AFTER CATCH AND RELEASE: 'STILL OUT THERE'
Amid the 2,000 submissions are multiple renditions of the USSR's flag, a "Don't Tread on Me" flag, multiple "Duck, Duck, Gray Duck" references, and one that featured a picture of a handbag under the word "Bayg" — an apparent reference to the Minnesota accent. 
Loons were also well-represented in the design submissions, both serious and humorous. 
The loon is the Minnesota state bird.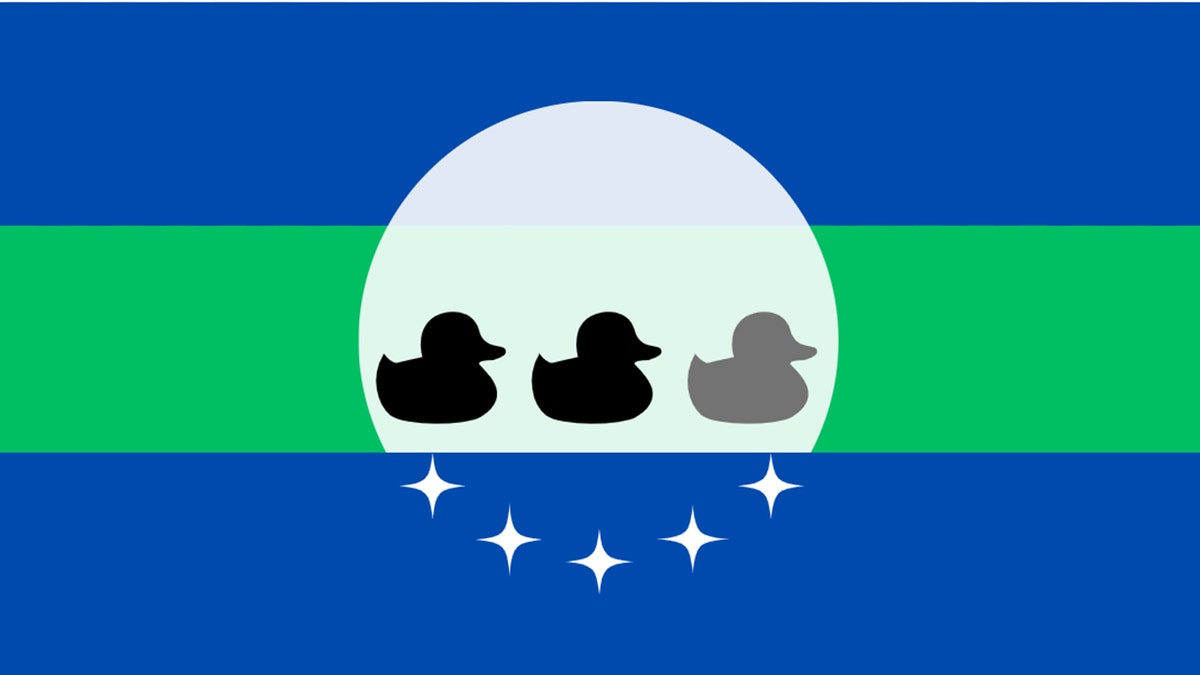 Minnesota's state motto, "L'etoile du nord" (Star of the North) also played heavily into many design submissions. 
Later in November, the State Emblems Redesign Commission will pick five of the submissions for the state seal and state flag, said KMSP Fox 9, and will select a final design (or modified design) of those five.
The new flag and seal will be adopted by Jan. 1, said KMSP. 
The new flag and seal are set to be unveiled on May 11 — Minnesota's statehood day — according to reports.
MINNESOTA WWII VETERAN CELEBRATES TURNING 100 YEARS OLD, WISHES TODAY'S YOUNG PEOPLE HAD 'MORE BACKBONE'
Minnesota's current flag has drawn the ire of flag enthusiasts for years. 
In a viral April 2023 video ranking each state's flags, YouTuber CGP Grey called Minnesota's current flag "terrible," and the "worst in the union," saying that the "busyness is bottom-tier bad."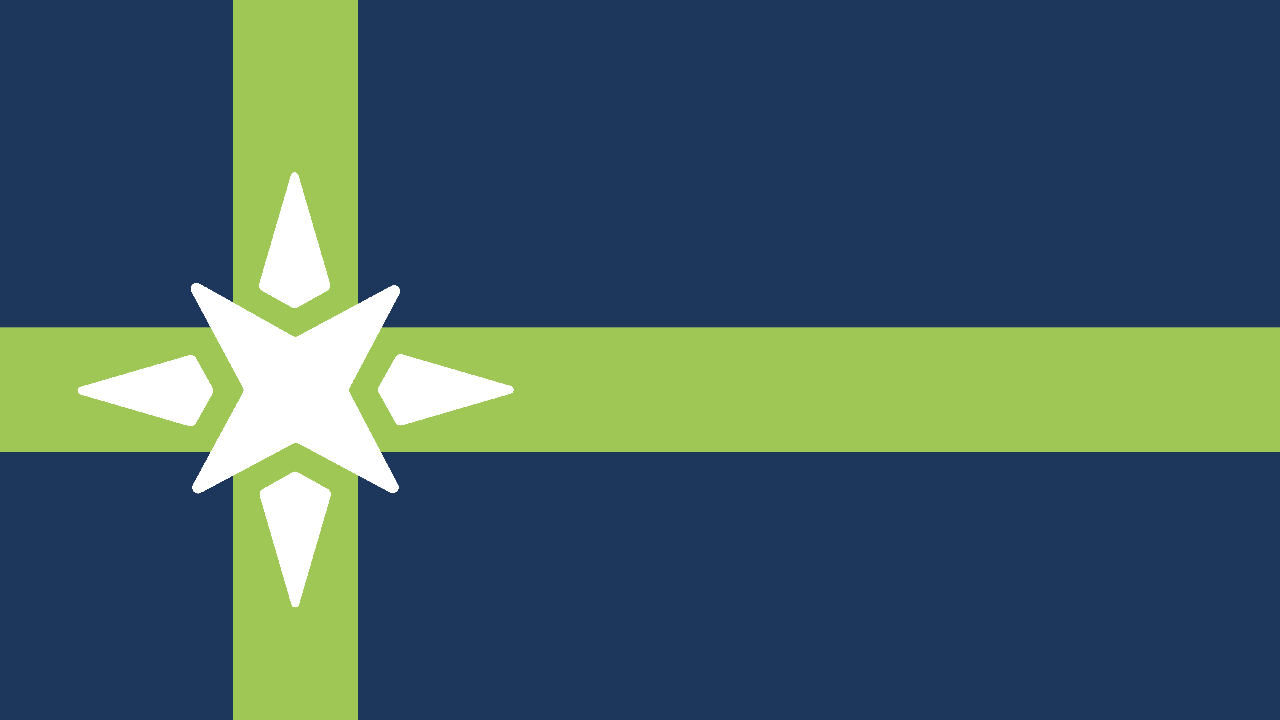 Grey suggested that Minnesota, with its significant Scandinavian heritage, adopt a flag that was inspired by that of Norway or Sweden.
Many submissions seemed to take Grey's idea to heart — and featured variations of the cross design found on the flags of Norway, Sweden, Finland and Iceland. 
The members of the North American Vexilogical Association (NAVA) — a group devoted to the scientific and scholarly study of flags — also were not fond of Minnesota's current flag. 
In a 2001 survey, Minnesota ranked 67th of the 72 flags of North America's states, provinces and territories.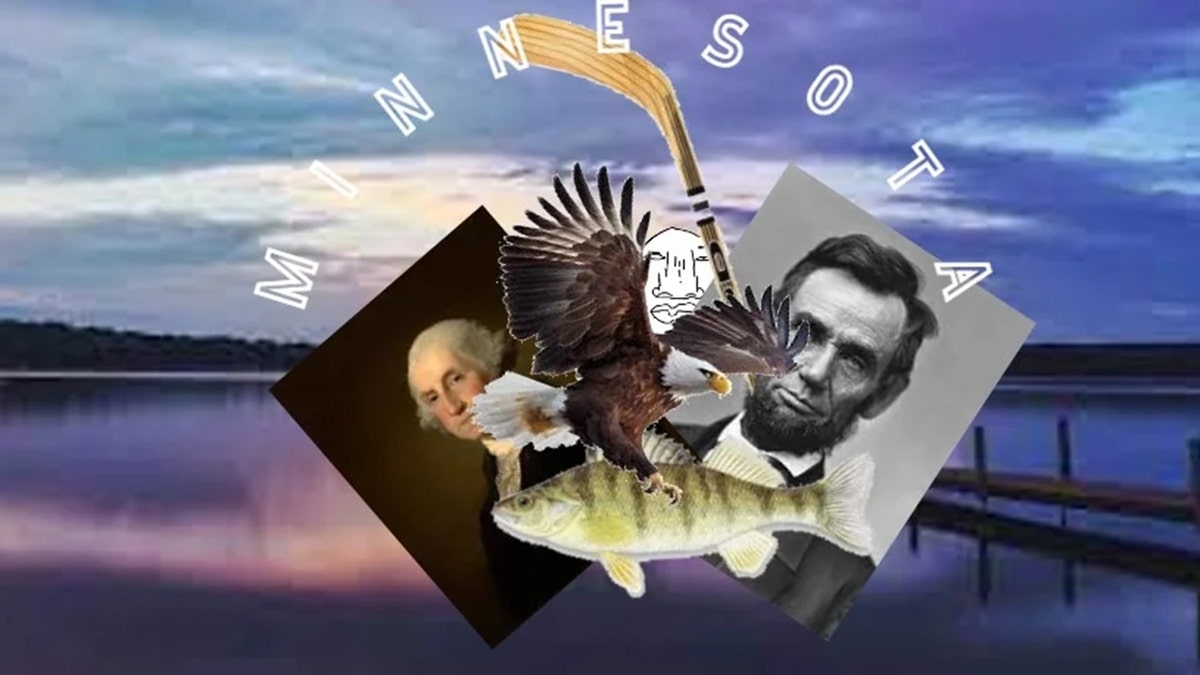 Only South Dakota, Kansas, Montana, Nebraska and Georgia ranked lower.
Georgia has since completely redesigned its flag. 
The states with the top five ranking flags in the 2001 NAVA survey were, in order, New Mexico, Texas, Quebec, Maryland and Alaska.
The five principles of good flag design are "keep it simple," "use meaningful symbolism," "use 2-3 basic colors," "no lettering or seals," and "be distinctive or be related, according to NAVA.
Minnesota is not the only state that's in the process of updating its flag. 
In March 2023, Utah adopted a new state flag; Massachusetts and Maine are also considering redesigns. 
Check out the gallery below showing a wide range of design submissions for Minnesota's new flag.
For more Lifestyle articles, visit www.foxnews.com/lifestyle.