Although healing crystals can create a mood boost, a heightened sense of self-awareness and a perceived feeling of serenity, most of the belief in the scientific community is that crystal healing and wellness is anecdotal rather than scientific, according to Healthline.com.
A source of mystical inspiration and folklore, crystals today are often linked to alternative medicine. 
The alignment toward better physical and mental well-being or healing begs the question: What is the true power of crystals? 
WHY DOES A DEJA-VU EXPERIENCE HAPPEN AND WHAT DOES IT MEAN?
And is any of this supported by medical evidence? 
Experts weighed in about whether crystals truly have healing power supported by science. 
What is crystal healing? 
Abigail Parker, a crystal expert, author and co-founder of EarthlySoul.net, based in London, England, says it's important to note that crystal healing falls more into the realm of therapies and wellness than mainstream science. 
"While there isn't evidence supporting the effectiveness of healing crystals from the scientific community, there is a vibrant and growing community of holistic wellness enthusiasts and practitioners who have personally experienced remarkable benefits through careful use of these crystals," Parker told Fox News Digital. 
MOOD RINGS: DO THEY REALLY WORK? WHAT TO KNOW ABOUT THE POPULAR RETRO JEWELRY ITEM
Parker's background is in earth sciences, with a certification in crystal healing therapy; she has spent more than 15 years studying and practicing crystal healing, she said.
Why do people find crystals beneficial?
Some common benefits that users say result from crystal use are the following, according to Parker.
Energy resonance. Many believe that crystals have vibrations that can interact with our body's energy fields, Parker stated. 
"Supporters of crystal therapy suggest that when a crystal's energy aligns with our chakras (energy centers), it can promote balance and overall well-being," she said.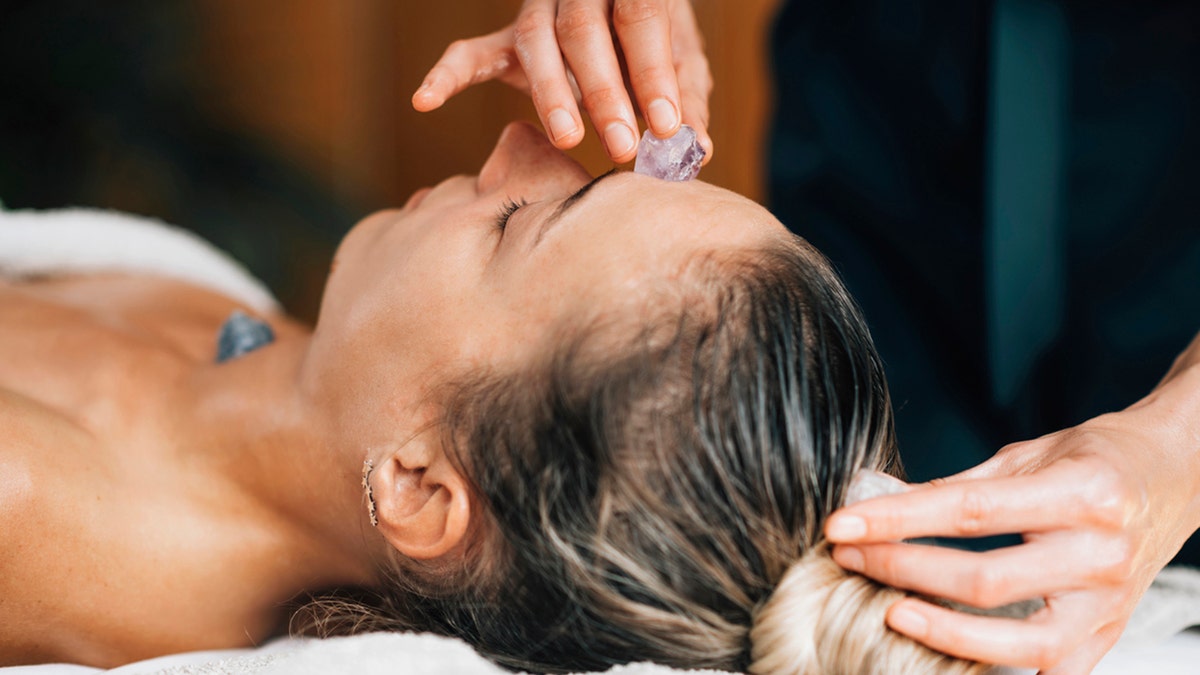 Placebo effect. A placebo effect can be quite powerful, in influencing our well-being, Parker said, including when it comes to using healing crystals. 
"If individuals hold the belief that a particular crystal will have an impact, they may experience perceived benefits based on their expectations," she told Fox News Digital. 
LEMON WATER HAS ITS HEALTH BENEFITS, BUT SHOULD YOU DRINK IT DAILY? EXPERTS WEIGH IN
Historical and cultural beliefs. Parker said crystals have been used for healing, protection and spiritual practices across cultures and over thousands of years. 
"The rich historical traditions associated with crystals contribute to people's belief in their effectiveness," she said.
Mindfulness and relaxation. Engaging with crystals may serve as a form of mindfulness or a relaxation practice.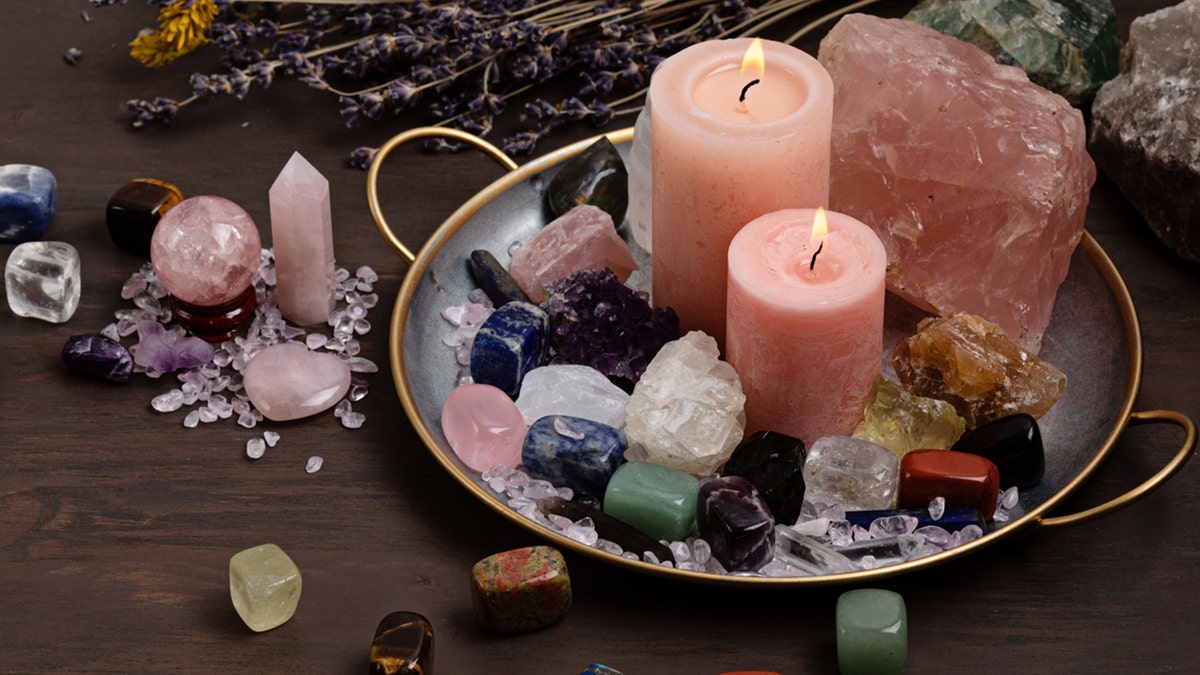 "Holding, gazing at or meditating with crystals can help individuals feel grounded, calm and focused," said Parker. 
Esthetic appeal. Crystals are often admired for their beauty and visual allure. 
"The visual and tactile experience of interacting with objects like crystals can evoke feelings of pleasure, tranquility and positive emotions," continued Parker. 
Holistic wellness. Some individuals are drawn to wellness practices as a means of complementing treatments or exploring personal well-being, in a more natural and comprehensive manner, Parker said. 
Crystals hold meanings for different people, she also suggested.
WWII-ERA MILITARY SLEEP METHOD COULD HELP INSOMNIACS NOD OFF QUICKLY, SOME CLAIM: 'PEACE AND CALM'
Crystals can symbolize intentions and can serve as reminders of personal goals, affirmations or spiritual beliefs, she noted. 
"When we hold or touch a crystal, it can be quite soothing. It's similar to the effect experienced when rubbing worry stones to alleviate stress," Parker told Fox News Digital.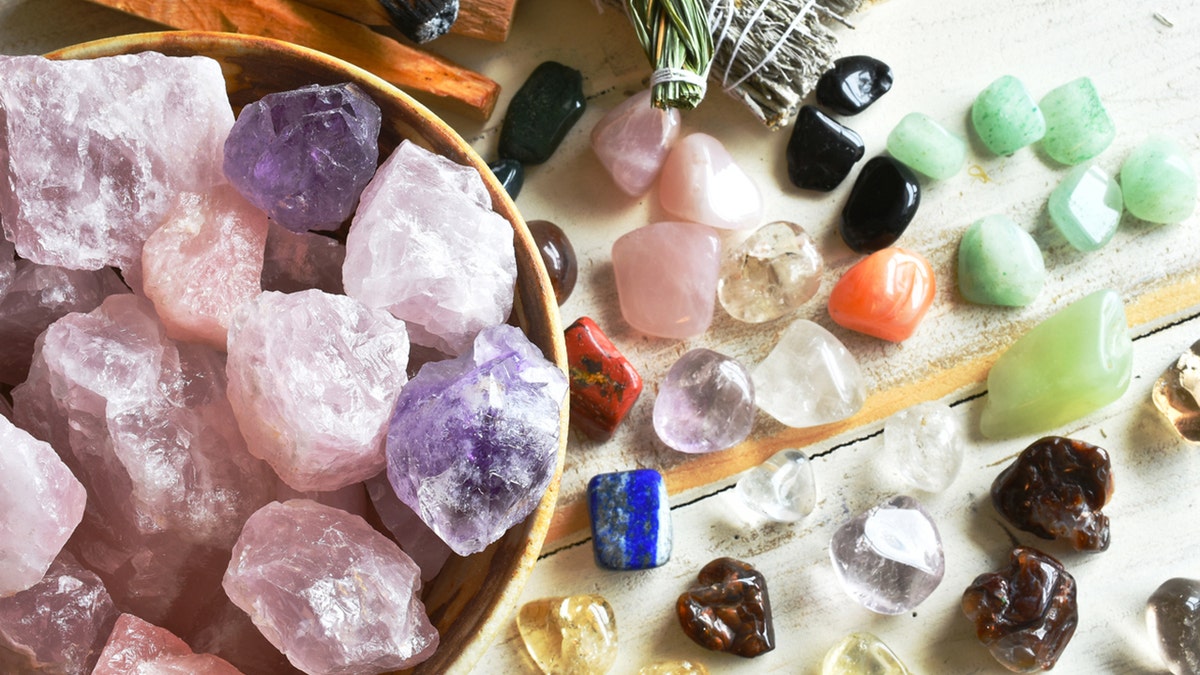 "These aspects highlight the way crystal benefits are perceived intertwining beliefs, historical contexts, psychological impacts and holistic wellness practices."
Crystal admirers should manage expectations
Although crystals are alluring, meaningful and steeped in mysticism and perceived healing powers, crystal collectors should manage expectations, Parker indicated. 
"While many individuals find value in engaging with crystals, the scientific community generally does not recognize crystal healing as a treatment," she said.
OZEMPIC, WYGOVY AND ALL THOSE CRAZY, VIVID DREAMS: IS THERE A CONNECTION? 
Here are additional insights about crystals, courtesy of Parker, that are highly sought after due to their perceived healing properties. 
Amethyst. This crystal has gained a reputation for its ability to promote calmness and mindfulness. People often turn to it during times of stress to find relief and personal growth.
Rose quartz. Often referred to as the love crystal, this is believed to nurture the heart chakra and assist in healing while encouraging self-love.
Clear quartz. Known as the "master healer," this crystal is associated with clarity of focus and the amplification of energy. It supports the harmonization of all body chakras.
Black tourmaline. This crystal is highly valued for its grounding abilities and its capacity to shield against energies. It plays a role in promoting grounding and protection.
Citrine. It's widely recognized as a symbol of abundance, prosperity and positive energy. It is also believed to enhance creativity and stimulate thought processes.
Some believe crystals' healing anecdotal evidence should be considered
Tatiana Dorow, a renowned broker of rare, museum-grade minerals, works directly with miners in Brazil (and elsewhere) to evaluate and source high-grade crystals. 
She is a founder and director of the Dorow Collection, an appointment-only gallery in Hawaii, and said anecdotal evidence shouldn't be dismissed entirely.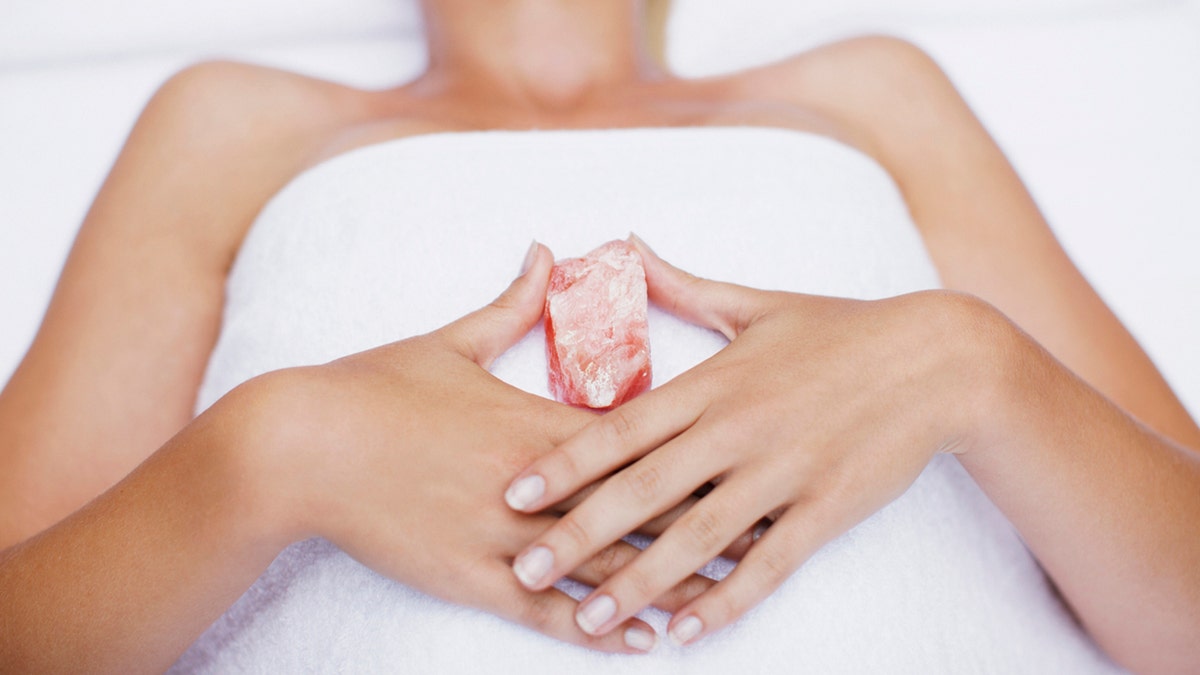 Dorow's mother practiced crystal-based healing in Brazil when she was young. 
While she noted that current research does not provide enough conclusive data regarding healing properties, she told Fox News Digital she's been uniquely positioned throughout her life and work to have seen positive impacts, which she shared might be considered anecdotal evidence.
"Crystals have the ability to resonate at the same frequency as the human body, facilitating a connection between the body, spirit and mind on a wavelength level," Dorow said.
"This resonance allows for the harmonization of energy, creating an environment conducive to healing," she said.
For more Lifestyle articles, visit www.foxnews.com/lifestyle.