Nearly 20,000 people attended the Noi Festival Roma, the largest evangelical Christian outreach in Italy's history, its organizers said in a press release. 
The two-day event was held on Nov. 4 and 5 at Rome's Palazzo dello Sport, said the Billy Graham Evangelistic Association in a Nov. 7 press release shared with Fox News Digital. The festival's name translates to "We" or "Us" in Italian. 
This was the second Noi Festival, though the first in Rome. Last year, Noi Festival was held in Milan and some 13,000 people attended, said the Billy Graham Evangelistic Association. 
FRANKLIN GRAHAM'S SAMARITAN'S PURSE TO DEDICATE NEWLY CONSTRUCTED HOMES FOR KENTUCKY TORNADO SURVIVORS
The association also noted that the crowd in Rome filled 18,000 seats in the arena over the weekend, requiring an outdoor screening for an overflow area.
This is the first time that over 800 evangelical churches in Italy came together for a singular event, said the press release.
The free event featured a message from Franklin Graham, president and CEO of the Billy Graham Evangelistic Association, as well as music from Michael W. Smith and Kari Jobe.
"Rome is filled with centuries of history, culture and religion, but I'm not coming to talk about these things," said Graham prior to the festival. 
"I'm coming to Rome to share how we can all have a real and personal relationship with God through His Son Jesus Christ."
"Your life is important to God! He made you, He created you and He loves you."
In his message to the thousands assembled, Graham reminded them that even though they may not feel important, they are in the eyes of God. 
BOY BURIED ALIVE FOR OVER A WEEK BROUGHT TO SAMARITAN'S PURSE FIELD HOSPITAL
"Maybe you feel little in the eyes of God, that you're not important to God, that your life isn't significant," said Graham. 
"Your life is important to God! He made you, He created you and He loves you. How do we know this? Because the Bible — the Word of God — tells us that God loves us," said Graham on Sunday.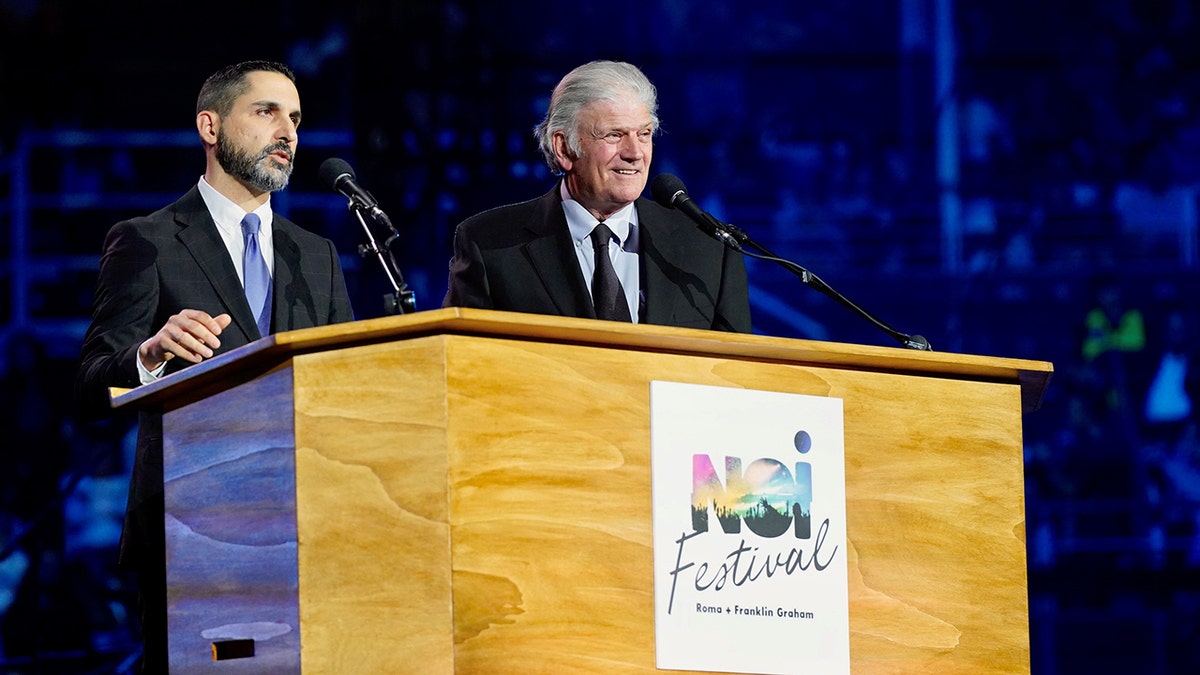 "The Bible says God so loved the world He gave His only Son and whoever believes in Him will not perish but have everlasting life," he added. 
On Friday, Nov. 3, prior to the kickoff of the Noi Festival, Graham was honored by the Italian Senate for his work with Samaritan's Purse, a charitable organization that Graham leads. 
HAWAII WILDFIRE 'ADDED' TO FAMILY'S TRAGEDY AND TURMOIL: SAMARITAN'S PURSE REVEALS DEVASTATION IN MAUI
Samaritan's Purse is an international Christian disaster relief group that regularly deploys volunteers throughout the United States and the world to provide physical and spiritual assistance to those who have experienced a crisis or disaster. 
Since its 1970 founding, "Samaritan's Purse has helped meet needs of people who are victims of war, poverty, natural disasters, disease and famine with the purpose of sharing God's love through His Son, Jesus Christ," said its website.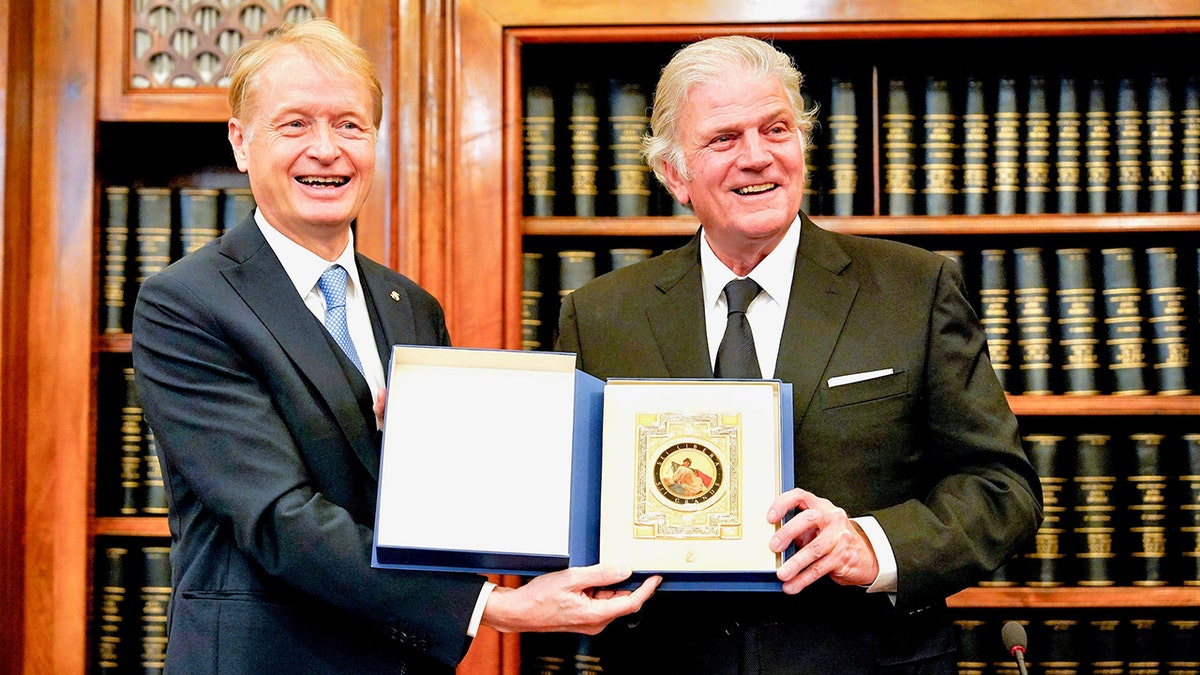 In March 2020, Samaritan's Purse opened a field hospital in the Italian city of Cremona, which is located southwest of Milan. 
It was the first organization to provide medical relief in the region, said Samaritan's Purse. 
"The doctors and nurses working around the clock at the hospital saved the lives of hundreds of Italians," said a press release from the Billy Graham Evangelistic Association. 
"That medical response is what led the churches in Italy to invite Frankin Graham to return and preach," they said. 
Samaritan's Purse recently opened a new airlift response center, which houses some of its largest cargo aircraft.
For more Lifestyle articles, visit www.foxnews.com/lifestyle