The Knights of Columbus has donated a total of one million coats through its Coats for Kids program, the Catholic fraternal organization announced on Monday, November 6.
The millionth coat was distributed as one of nearly 1,000 coats given to underprivileged children attending five Catholic schools in Denver, Colorado, said the organization in a press release. 
The Knights of Columbus also donated $10,000 to each of the five schools to celebrate the millionth-coat milestone. 
FRANKLIN GRAHAM SPEAKS AT LARGEST EVANGELICAL OUTREACH EVENT IN ITALIAN HISTORY: RELATIONSHIP WITH GOD' 
"Charity has been at the heart of the Knights of Columbus for more than 140 years," Supreme Knight Patrick E. Kelly said to Fox News Digital. "Our founder, Blessed Michael McGivney, showed special concern for families in need," he also said.
"That charitable mission inspired us to begin our Coats for Kids program in 2009 — and since that time, we've given warm winter coats to children in need in all 50 states and internationally in Canada, Poland and Ukraine," said Kelly.
Kelly called the Coats for Kids program a "huge success" — and credited the "tremendous commitment of our members."
US, POLISH KNIGHTS OF COLUMBUS RESCUING, FEEDING UKRAINIAN REFUGEES INSIDE WAR ZONE
"Building on their hard work, it was a joy for me to personally give the one millionth coat to a deserving student at Annunciation Catholic School, which serves a diverse urban community in Denver," he told Fox News Digital.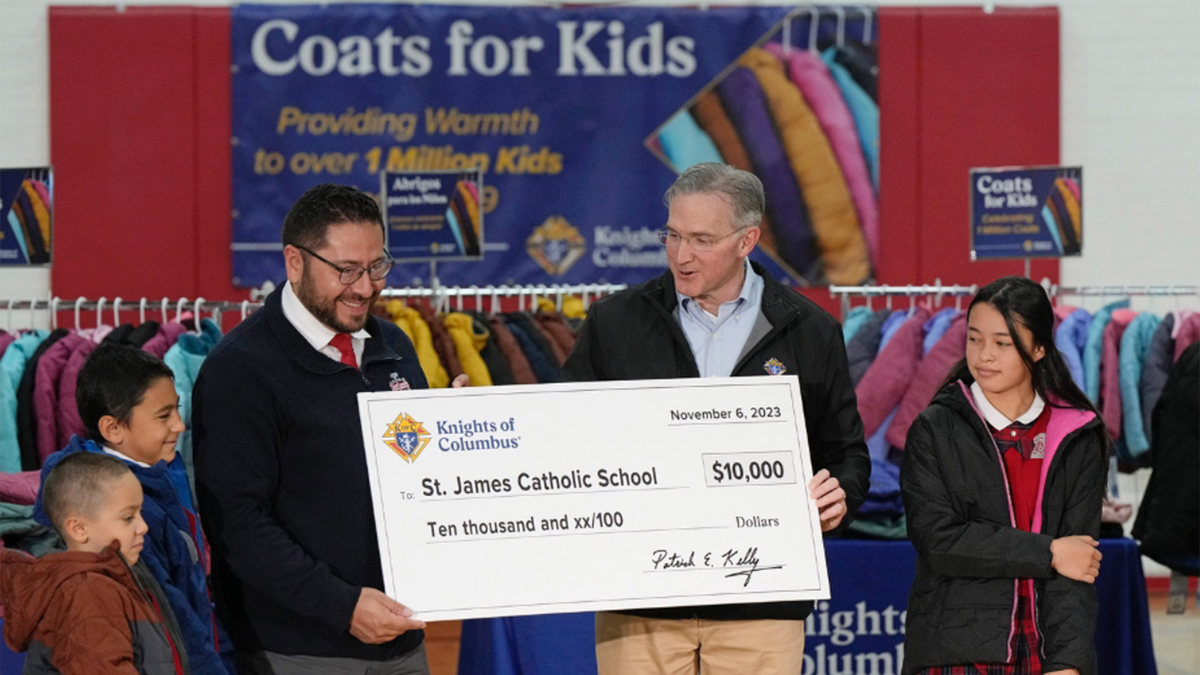 "Families often make great sacrifices to give their children the gift of a Catholic education. This is especially true in inner cities," he said. 
"I am proud that the Knights of Columbus has now helped the families of a million children by providing the gift of a coat to keep them warm."
MISSOURI MIRACLE? EXHUMED NUN WHOSE BODY DID NOT DECOMPOSE ATTRACTS TRAVELERS TO SMALL TOWN
For the last six years, Knights of Columbus councils have distributed over 100,000 coats to children, a figure that is on pace to double for 2023, said the Knights of Columbus.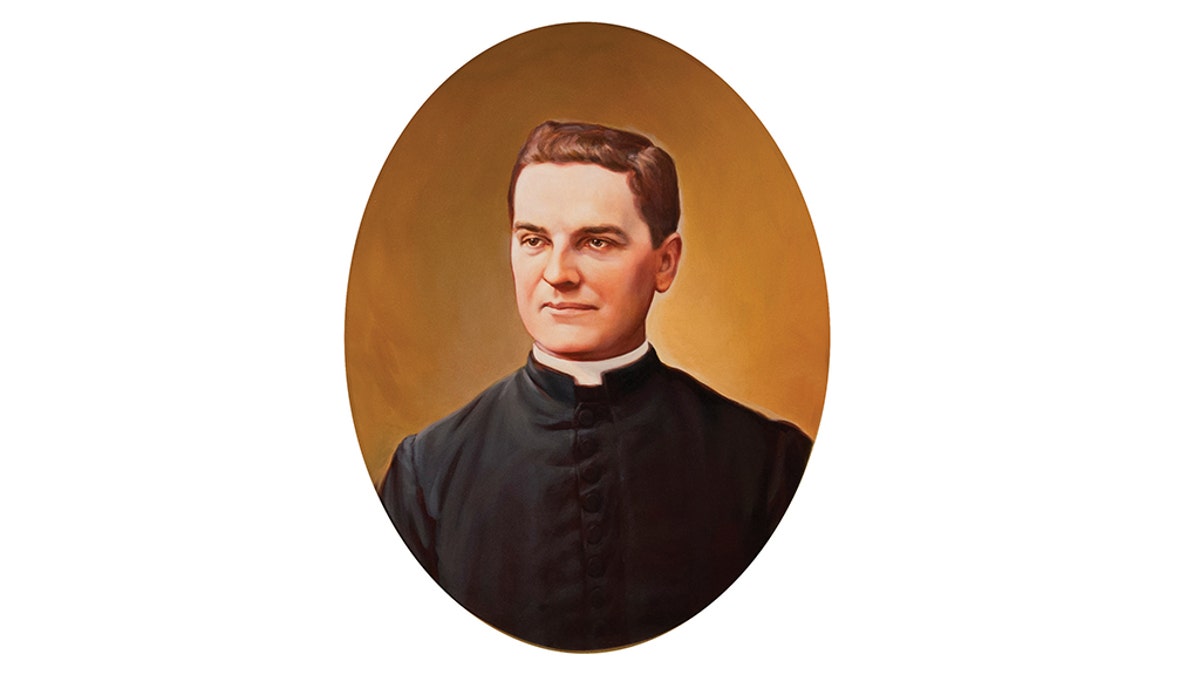 Michael McGivney, a priest in New Haven, Connecticut, founded the Knights of Columbus in 1882.
McGivney was beatified and given the titled "blessed" in October 2020. 
BALTIMORE WOMAN, AN IMMIGRANT FROM CUBA, IS ONE STEP CLOSER TO SAINTHOOD
"What began as a small fraternal benefit society has since grown into the world's premier lay Catholic men's organization, with more than 2 million members in over 16,600 local councils," said the Knights of Columbus. 
In addition to its Coats for Kids campaign, the Knights of Columbus does disaster relief and provides scholarships for military chaplain studies and vocations to the Catholic priesthood, among many other charitable programs. 
"Knights around the world donated approximately 50 million service hours and nearly $185 million for worthy causes in their communities in 2022," said the Knights of Columbus. 
The Knights of Columbus, a global Catholic fraternal service order, was founded on the principles of charity, unity and fraternity. 
For more Lifestyle articles, visit www.foxnews.com/lifestyle.