A National Guard soldier in training has received the surprise of a lifetime.
John Graham, 18, of Toms River, New Jersey, was presented with his certificate of appointment to the United States Military Academy West Point at MetLife Stadium on Monday evening, Nov. 6.
The annual New York Jets Salute to Service game honors members of the Armed Services, past and present — including Graham, who attended the game with his parents.
US NAVY SEAL JOCKO WILLINK SHARES 5 TACTICS FOR EFFECTIVE LEADERSHIP: 'MASSIVE IMPACT'
The plan was for Graham to help carry the football field-length American flag into the stadium.
But then he received an additional honor: his acceptance to West Point, which is usually distributed in the months of February and March.
Fox News Digital spoke with Graham on the field upon receiving his appointment — and he expressed his "shock" and amazement.
"I'm just filled with a bunch of gratitude and thanks to God," he said.
MILITARY RECRUITS RECEIVE FULL-TUITION SCHOLARSHIPS TO ROTC SCHOOLS AT NEW YORK JETS GAME
Graham admitted that he put in "a lot of effort" on his application, with the help of Major Antonio Nash, West Point National Guard and Army Reserve soldier admissions officer.
"I'm just filled with a bunch of gratitude and thanks to God."
"He walked me through the whole process," he said. 
"Sometimes we stayed up on school nights all the way until 10:30 to 11:00 working on stuff for my application — it all became worth it tonight."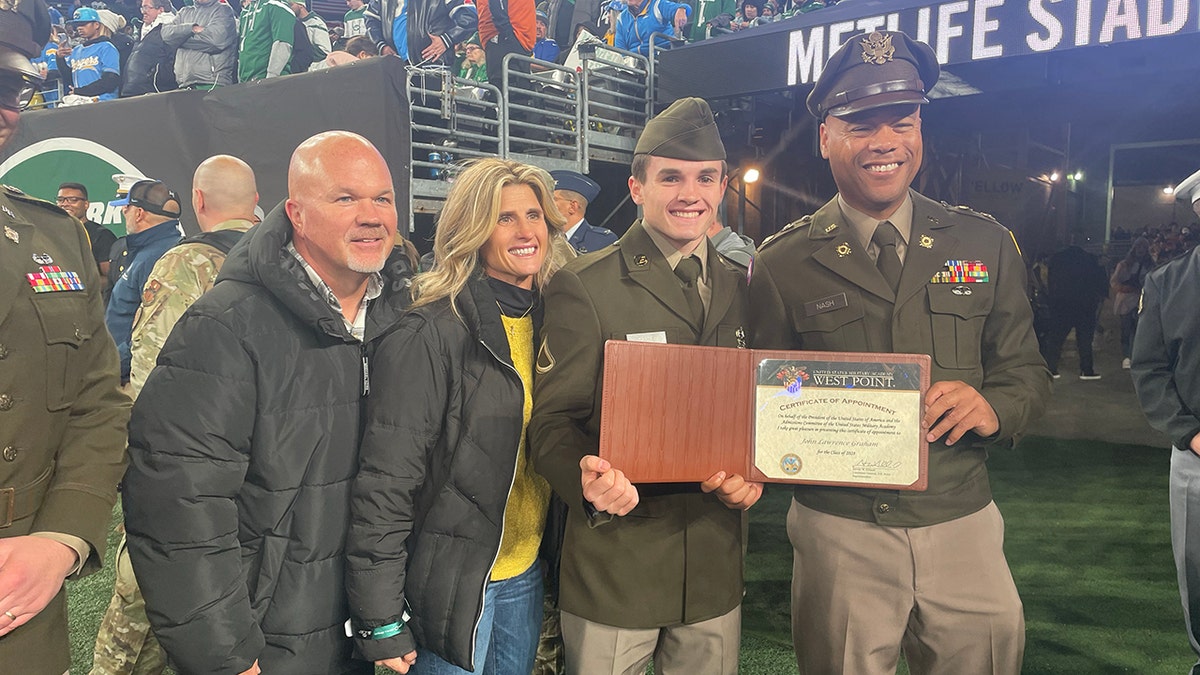 Nash told Fox News Digital that Graham's acceptance is "good for the academy" and called it an "honor" to present it to him.
Graham shared that he's "excited and honored" to represent his family while attending West Point, especially since he's had family members who have served in the past.
VETERANS SHARE PATRIOTISM, PRIDE AND PRODUCTIVITY WHILE ALSO PROMOTING 'MILITARY WORK ETHIC'
"There's no feeling like the camaraderie you feel around your brothers and sisters serving the nation as one," he said.
Graham's parents, Tamara and John Graham Sr., expressed excitement and pride for their son.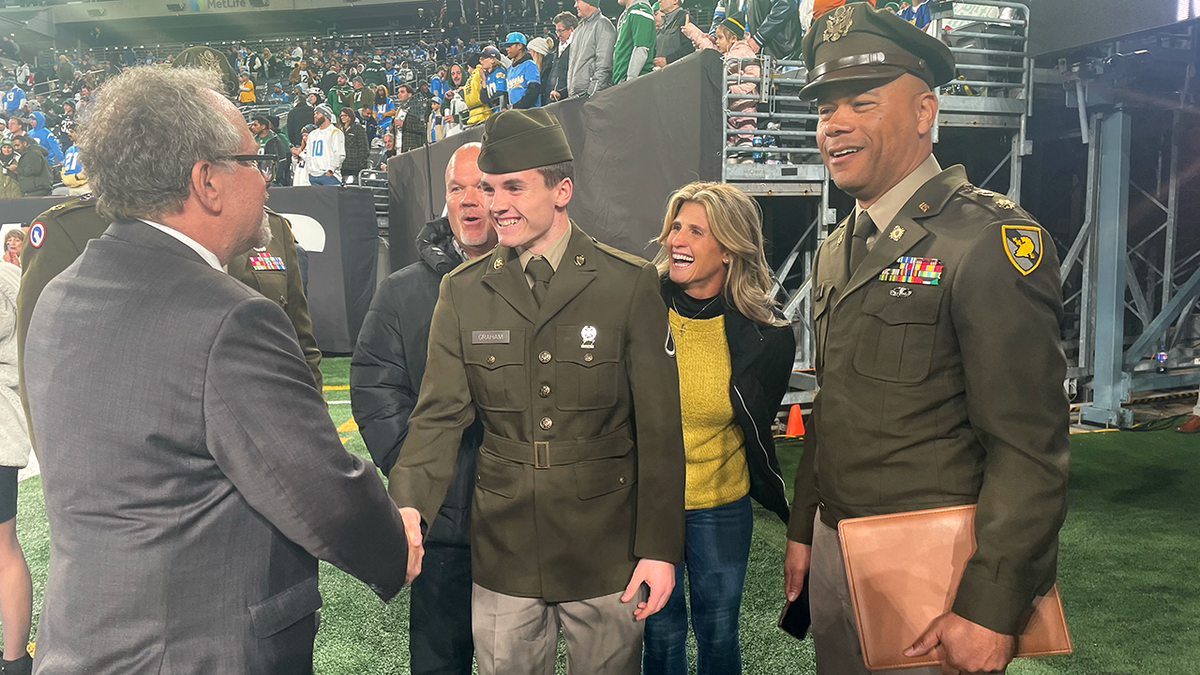 "He worked hard, and he deserves it," Tamara Graham said.
"I'm in awe. This is outstanding," Graham Sr. said. "Shout-out to Major Nash for taking care of him … I can't thank him enough."
Nash predicted that Graham will be a "phenomenal leader" who will achieve "great things."
ON THIS DAY IN HISTORY, JULY 4, 1802, THE US MILITARY ACADEMY OPENS AT WEST POINT
West Point receives about 12,000 applications per year, according to Nash.
Graham went through basic training over the summer while working with Nash to complete his application and ensure that he had all the proper qualifications.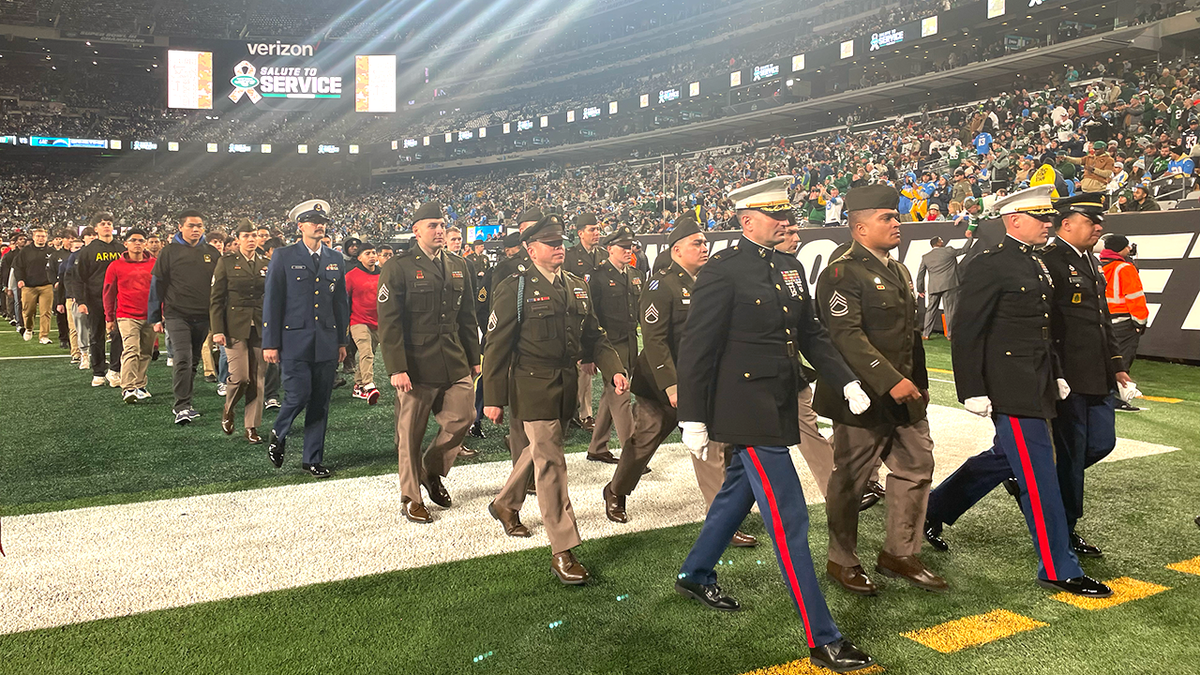 The soldier was then able to receive an endorsement from his commander.
Other students may receive congressional appointments to be accepted.
Nash encouraged future cadets to look into applying to West Point through the National Guard, as it puts them in a better position to be admitted "without having to compete."
"This is a great opportunity for young men and women," he said. 
"Because West Point is so competitive, we lose a lot of great young men and women who would do well if they had the opportunity — they're just in competitive districts."
"There's no feeling like the camaraderie you feel around your brothers and sisters serving the nation as one."
"The route that the Army provides, it's not very well known … It would change the trajectory for a lot of young men and women."
The U. S. Military Academy at West Point is a four-year, co-educational, federal, liberal arts college located 50 miles north of New York City, according to the West Point website. 
It was founded in 1802 as America's first college of engineering — and continues as the world's premier leader-development institution, consistently ranked among the top colleges in the country, the site also notes. 
Jen Golotko of Fox News Digital contributed reporting. 
For more Lifestyle articles, visit foxnews.com/lifestyle.