As millions of people prepare to travel this fall and winter to see friends and family for the holidays, there are definite do's and don'ts when it comes to flying to chosen destinations.
There is also just all-around smart trip protocol.
Fox News Digital rounded up some of the wisest tips from those in the know on how to make your holiday travel as pleasant as possible this year — and how to avoid the nightmare scenarios that can occur with air travel.
AIR TRAVEL MADE BETTER: 20 RULES OF AIRPLANE ETIQUETTE NO EVER TELLS YOU (BUT SHOULD) 
Here are 10 top tips for better air travel from a few who have flown for a living.
1. Pick your seat ahead of time 
"If you are traveling with family (or even if you aren't), it's best to choose your seat(s) ahead of time," said Florida-based Jacqueline Whitmore, an etiquette expert who runs her own company, to Fox News Digital this week. She is also a former flight attendant.
"This way, you won't have to inconvenience other passengers by asking them to switch seats with you," she added.
2. Pack efficiently 
Early planning can save time and trouble during a flight. 
"Make a checklist of essentials such as clothing, toiletries, electronics and any medications you may need," said Whitmore. 
FLIGHT ETIQUETTE SHOULD BE KNOWN BY ALL, INCLUDING NOT WEARING PAJAMAS ON BOARD
Also, "don't forget to pack chargers, power banks and travel adapters."
It's also wise, said Whitmore, to consider bringing along a change of clothes (and a toothbrush and toothpaste) in your carry-on bag, "in case of unexpected delays or lost luggage."
3. Take a portable water bottle with you 
"Food and beverages can be expensive at the airport," said Whitmore. 
"Furthermore, liquids aren't allowed through the security lines."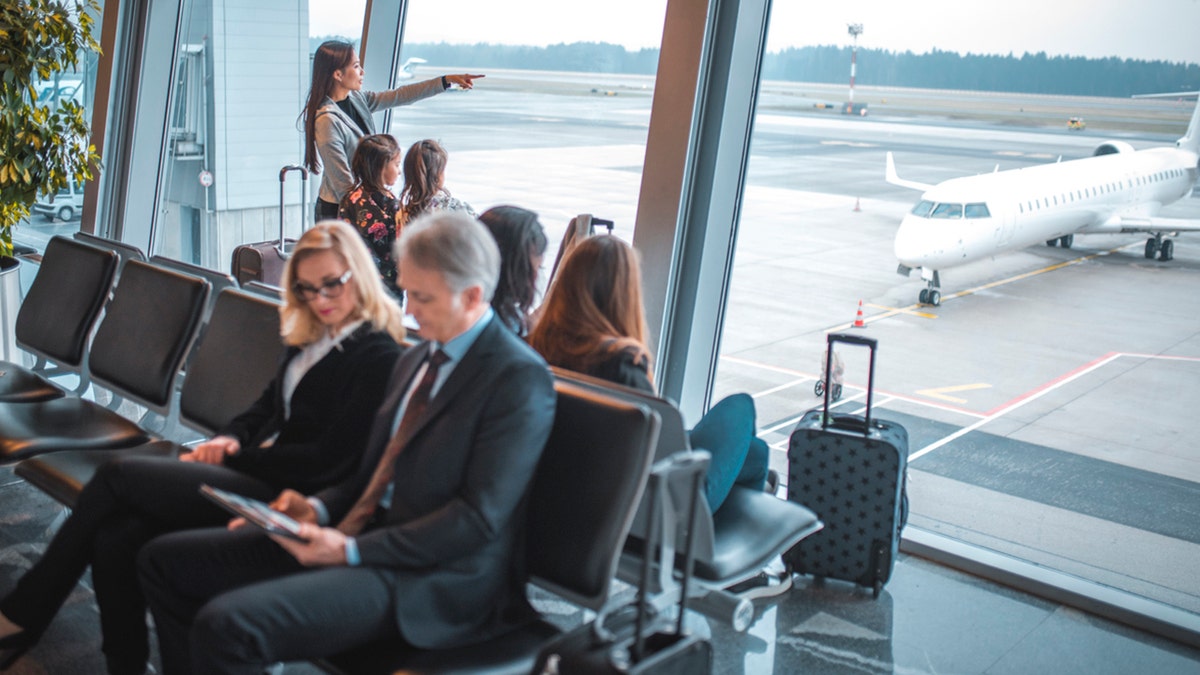 She noted that most airports have water stations throughout the concourse — "so pack a portable water bottle so that you're able to save money, refill and stay hydrated."
4. Arrive at the airport early 
No matter how big or small, "airports tend to be more congested during the holidays," said Whitmore. 
AIR TRAVEL CONTROVERSY: PASSENGERS WHO RECLINE THEIR SEATS ON FLIGHTS ARE SEEN AS 'RUDE'
"Be sure to arrive at least 2 to 2½ hours early to check your bags, find your gate and avoid delays."
She also said, "Keep in mind that most flights board at least half an hour before takeoff — and boarding doors close 10 minutes before takeoff." 
5. Get in line early, too 
Many people bring their luggage on board in order to avoid excessive baggage fees. This means the bins fill up fast.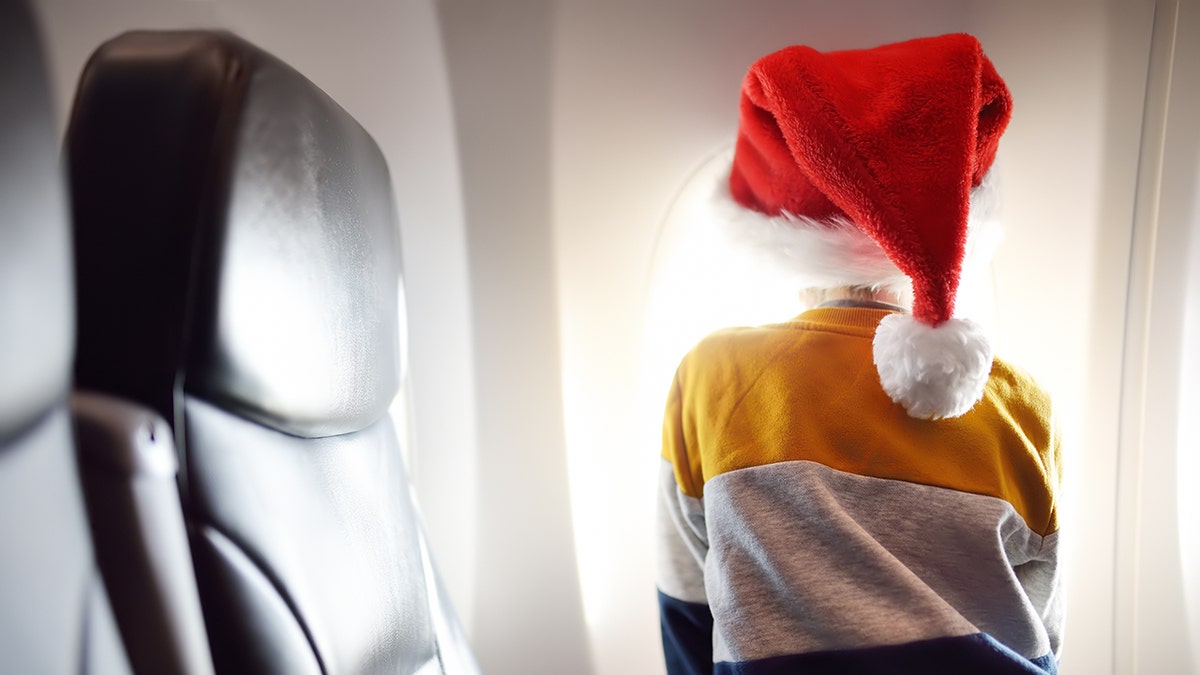 Get in line as soon as your section is called. If you wait to board after your section is called, stowing your luggage in one of the overhead bins could be problematic for you.
6. Scan the security line
"A short line may not be the best path," said Heather Poole, a longtime flight attendant and author of the book, "Cruising Altitude: Tales of Crashpads, Crew Drama, and Crazy Passengers at 35,000 Feet," to AARP The Magazine about going through security, 
She added, "A long line of frequent fliers (look for solo passengers holding laptops) will move faster than a line with a family with a baby."
7. Remember your earbuds or ear plugs 
"You never know," said Whitmore, "if you will be seated next to a noisy infant or a talkative passenger."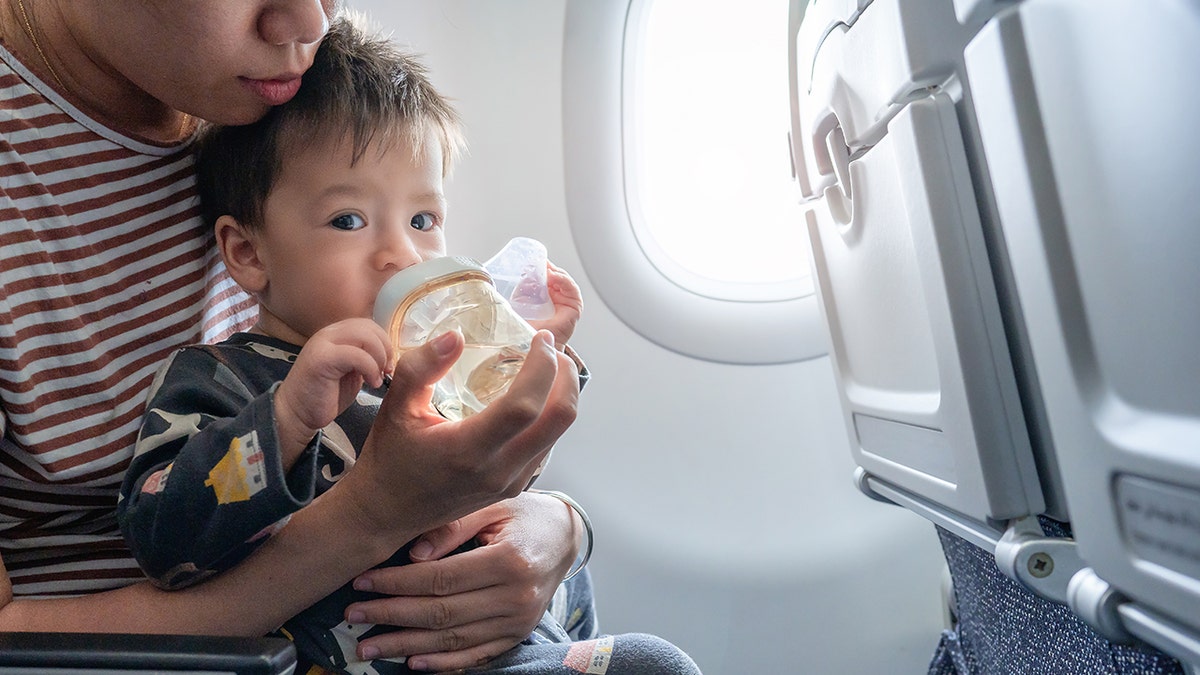 So, "earbuds will help eliminate the noise while allowing you to relax, sleep or listen to music or a movie."
8. Make eye contact with flight attendants
Poole also noted in comments to AARP, "Say 'hello,' 'please' and 'thank you' to your flight attendants. Courteous passengers are the ones I go above and beyond for."
She added, "To make a flight attendant's day, say, 'I don't know how you do it.' It's nice being seen."
9. Bring your manners with you
"If someone around you is being loud or disruptive, don't take matters into your own hands," advised Whitmore.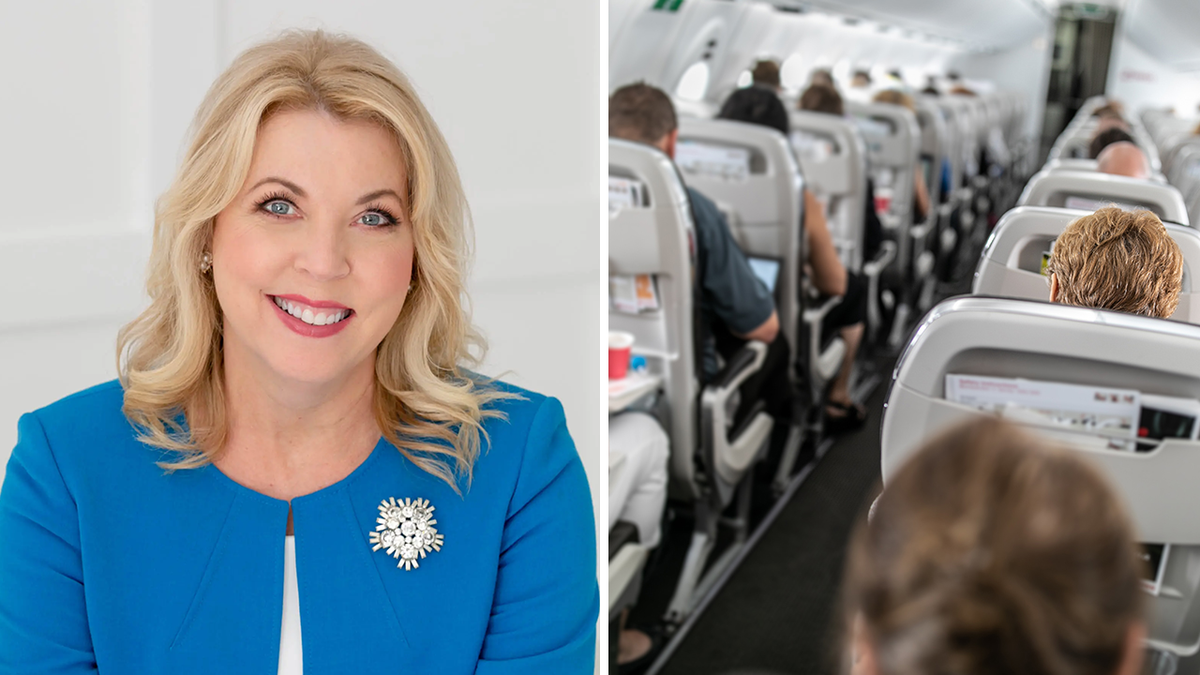 "Being rude and combative doesn't solve any problems," she said. 
"Instead, ask a flight attendant to help — or ask to be re-seated."
10. Prepare for the unexpected 
You simply "never know what will occur during your trip," said Whitmore.
That's why she advises, "Bring a supply of Band-Aids and any necessary medications, as well as a small first-aid kit for minor discomforts like headaches, motion sickness, diarrhea and heartburn (especially if you are traveling internationally)."
For more Lifestyle articles, visit www.foxnews.com/lifestyle.