Thanksgiving is a time when millions of American families come together each year for food and merriment.
As you prepare for the holiday, here are 15 pieces of Thanksgiving Day-related facts and trivia that can be discussed around the dinner table.
The "first Thanksgiving" was in 1621
Thanksgiving becomes a national holiday in 1870
Thanksgiving is the fourth Thursday in November
292.9 million Americans celebrate Thanksgiving
46 million turkeys are eaten on Thanksgiving
Six states raise most of the country's turkeys
80 million pounds of cranberries are consumed
50 million pumpkin pies are eaten
Thanksgiving dinner: How much does the meal cost?
3,000 calories are consumed per person
25 million people view the Thanksgiving Day parade
When did the "turkey pardon" date start?
The first "Thanksgiving Turkey Trot" took place in 1896
The tradition of football on Thanksgiving was started by colleges
"Jingle Bells" was originally written to be a Thanksgiving song
1. 1621, the "first Thanksgiving" – The Mayflower pilgrims who founded the Plymouth Colony in Massachusetts shared a historic autumn harvest feast with the Native American Wampanoag tribe in 1621, and the feast is often referred to as the first Thanksgiving celebration in America, according to History.com, the History Channel's digital website.
MEET THE AMERICAN WHO GAVE THE NATION OUR THANKSGIVING ORIGIN STORY: PILGRIM EDWARD WINSLOW
2. 1870, Thanksgiving becomes a national holiday – Thanksgiving became an official national holiday in 1870 after Congress passed legislation establishing it as so, the U.S. House of Representatives' History, Art & Archives reports.
THANKSGIVING QUIZ! HOW WELL DO YOU KNOW FACTS ABOUT THE ANNUAL TURKEY DAY?
3. The fourth Thursday – On Dec. 26, 1941, President Franklin Roosevelt signed a bill that moved national Thanksgiving observances to the fourth Thursday of November, according to the Library of Congress. The law went into effect the following year.
4. 292.9 million Americans celebrate – Approximately 292.9 million Americans celebrated Thanksgiving with a meal-focused gathering, according to Finder.com, a personal finance comparison website.
BLACK FRIDAY DEALS ON AMAZON: 4 HOME AND KITCHEN GIFTS TO GRAB NOW   
5. 46 million turkeys eaten – The National Turkey Federation – an association that identifies itself as a "national advocate for America's turkey industry" – estimates that approximately 46 million turkeys are eaten on Thanksgiving each year.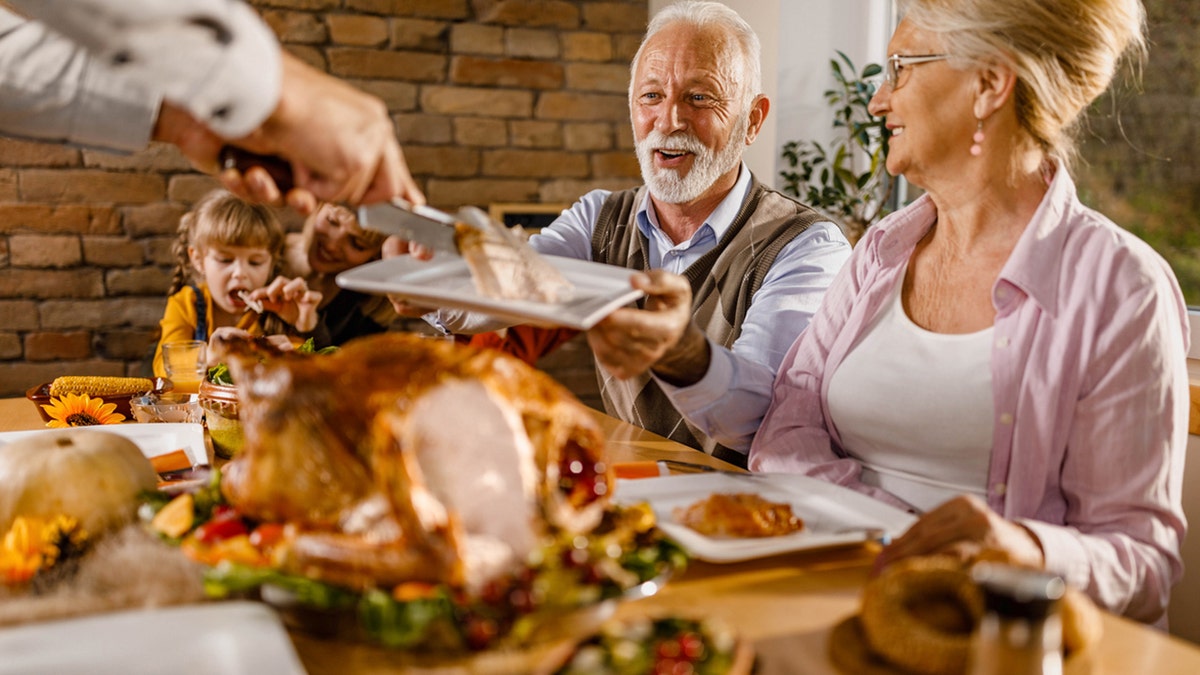 6. Six states raise most of the country's turkeys – Minnesota, North Carolina, Arkansas, Indiana, Missouri and Virginia are the six states that are top turkey producers, according to the U.S. Census Bureau. Approximately 69% of the nation's turkeys are raised in the six states. 
In 2022, the six states are projected to raise 145.1 million turkeys, according to the Census Bureau.
7. 80 million pounds of cranberries consumed – Americans eat nearly 80 million pounds of cranberries during the week of Thanksgiving, according to National Geographic.
8. 50 million pumpkin pies eaten – Approximately 50 million pumpkin pies are eaten throughout the month of November, according to Good Housekeeping, a consumer-focused lifestyle magazine.
ARIZONA GRANDMOTHER AND THE STRANGER SHE MISTAKENLY TEXTED IN 2016 WILL CELEBRATE 8TH THANKSGIVING TOGETHER
9. $64.05 for dinner – The American Farm Bureau Federation estimates that a "classic Thanksgiving feast for 10" will cost families an average of $61.17. That's down 4.5% from last year's record-high average of $64.05.
A reason for the overall price decrease in 2023 is due to lower turkey costs. This year, a 16-pound turkey is about $27.35, roughly 5.6% lower per pound in price, according to the data.
Still, compared with pre-pandemic times, the cost of the turkey feast is about 25% higher, FOX Business reports.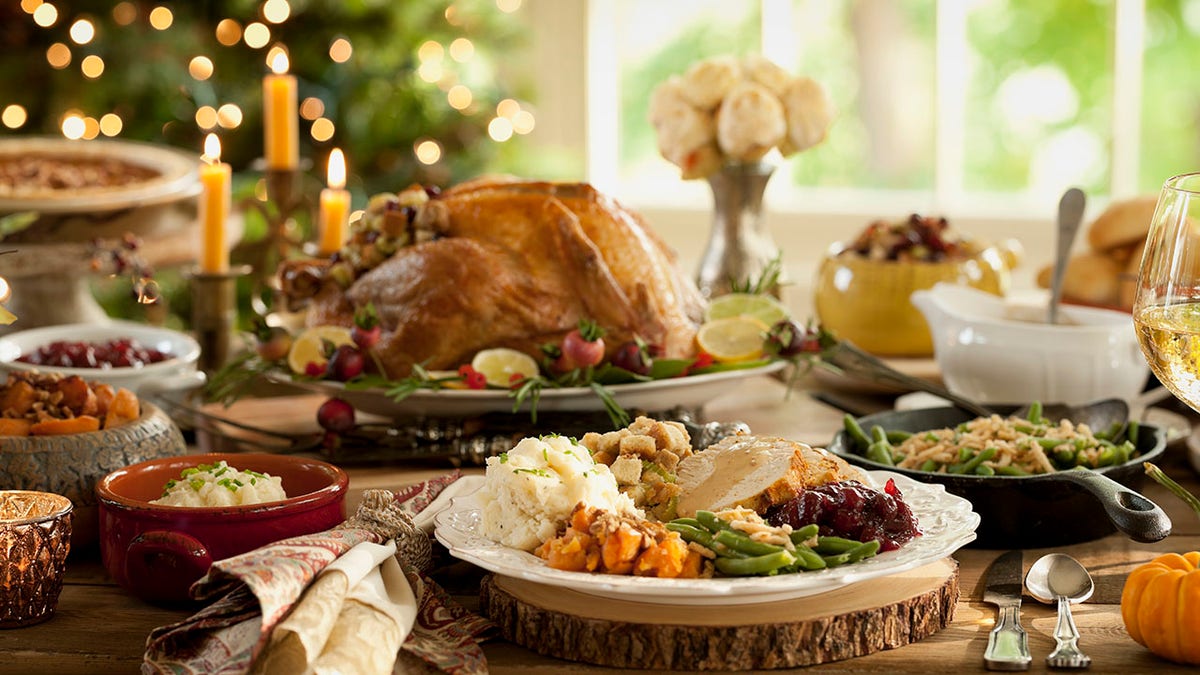 10. 3,000 calories – The Calorie Control Council (CCC) – an international food and beverage association focused on healthy eating and exercise – estimates that consumers eat about 3,000 calories during Thanksgiving dinner. High-calorie feasts are also eaten around Christmas and New Year's, according to the CCC.
11. 25 million parade viewers – About 25 million people tune in to watch Macy's annual Thanksgiving Day parade on TV, according to Playbill, an American monthly magazine for theatergoers.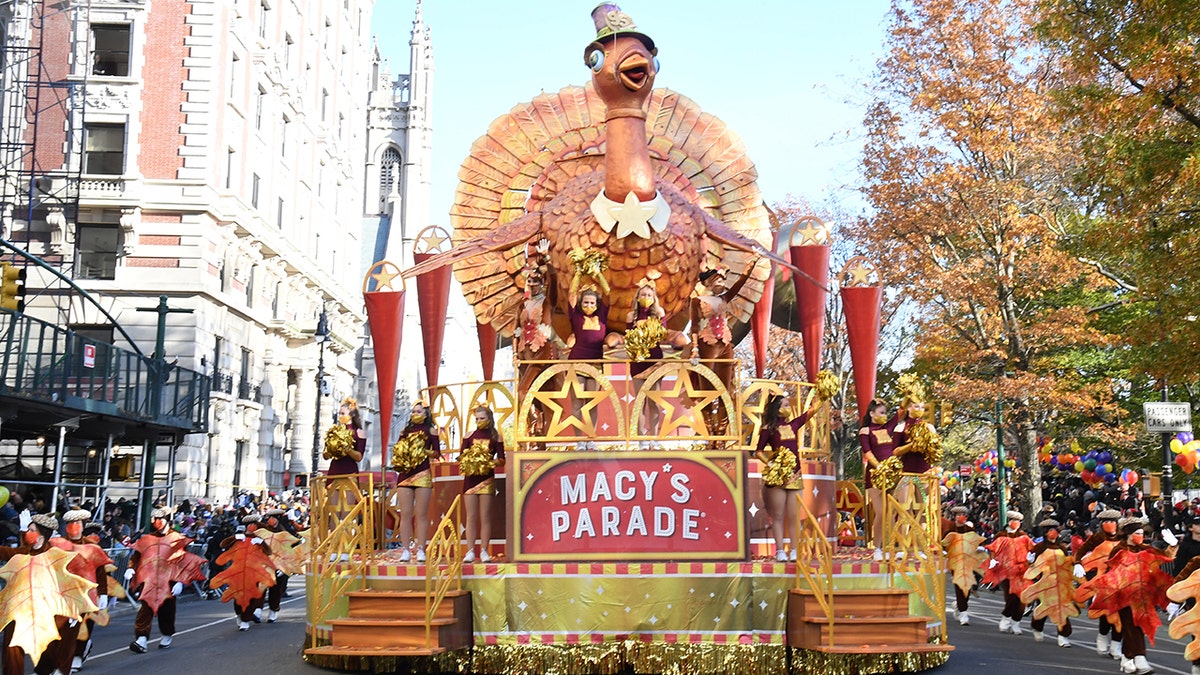 12. The first White House "turkey pardon" – Ever since 1947, under President Harry Truman, the National Turkey Federation has donated turkeys to the president ahead of Thanksgiving. "In December 1948, Truman accepted two turkeys and remarked that they would "come in handy" for Christmas dinner. There was clearly no plan for these birds to receive a presidential pardon," The White House Historical Association reported.
While President John F. Kennedy is believed to be the first president to spare the turkey, and while President Ronald Reagan was the first president on record to formalize the "pardon" tradition, the entire scenario reportedly dates back to Lincoln in 1863, Fox News Digital previously reported. 
13. The first "Thanksgiving Turkey Trot" took place in 1896 – The inaugural turkey trot race took place 127 years ago in Buffalo, New York, after six runners joined the local YMCA to run an 8K cross-country race that Thanksgiving Day, but only four reached the finish line, Runner's World shared online.
14. The tradition of football on Thanksgiving was started by colleges – The game of football became a Thanksgiving staple after the Intercollegiate Football Association championship in 1876 between Yale and Princeton, the former winning 2 – 0, featuring a crowd of less than 1,000 spectators in attendance. 
The NFL did not join in until 1934 when the Detroit Lions took on the Chicago Bears at the University of Detroit Stadium on Nov. 29, 1934, History.com reported.
15. "Jingle Bells" was originally written to be a Thanksgiving song – The classic Christmas carol was not intended to be a Christmas song at all, but rather a Thanksgiving tune or a drinking song called "One Horse Open Sleigh," written by James Pierpont in 1857, according to The International Center for American Music blog. However, the song became so popular around the wintry holiday that in 1859 it was reissued under the name "Jingle Bells."
For more Lifestyle articles, visit www.foxnews.com/lifestyle.