A list of the top trending baby names of 2023 has a new name snagging the No. 1 spot.
Experts have unveiled the most popular baby names for boys and girls, according to proprietary data from BabyCenter, an online media company under Everyday Health Group – Pregnancy & Parenting (EHG P&P).
Along with a list of names rising in popularity this year, the name trend gurus have also revealed the trends that have declined.
BABY NAME TRENDS FOR 2023 INCLUDE A NATURE FOCUS, THE USE OF VINTAGE NAMES AND MORE
"BabyCenter's baby name reports are unique because we're able to analyze self-reported data from hundreds of thousands of our members in real time," Christine Mattheis, Group VP of content and brand solutions at BabyCenter, shared in a statement with Fox News Digital.
"This enables our team to spot trends much faster than baby name reports that rely on data from the Social Security Administration, which is only reported once annually for the prior year."
The biggest shock within the 2023 data report is that the name Liam has been overthrown as the top name after ruling the lists from 2019 to 2023.
Noah now reigns supreme — and is followed by Liam and Oliver for the top boy names.
THESE 'BABY NAME' TRENDS FOR 2023 ARE ALREADY REVEALING THEMSELVES: IS YOUR FAVORITE HERE?
The three most popular baby names for girls are the same as last year, with Olivia, Emma and Amelia coming out on top, according to BabyCenter data.
BabyCenter has shared some key highlights from its recent "Most Popular Baby Names of 2023" report.
Highlights from the Most Popular Baby Names of 2023
Noah
Noah comes from the Hebrew word "noach," which means "rest" and "comfort." It dates all the way back to the Book of Genesis in the Old Testament, BabyCenter reported.
LOS ANGELES-BASED BABY NAME CONSULTANT GOES VIRAL FOR SHOWING PARENTS HOW TO MODERNIZE 'OLD-LADY' NAMES
For the first time in five years, Liam has been dethroned and Noah is now the No. 1 boy's name — the two names have swapped first and second place.
The name Noah has variations that exist in at least 30 different languages: Noé (French), Noa (Persian), Nooh (Hindi) and Naoi (Irish), the baby name team shared.
Ezra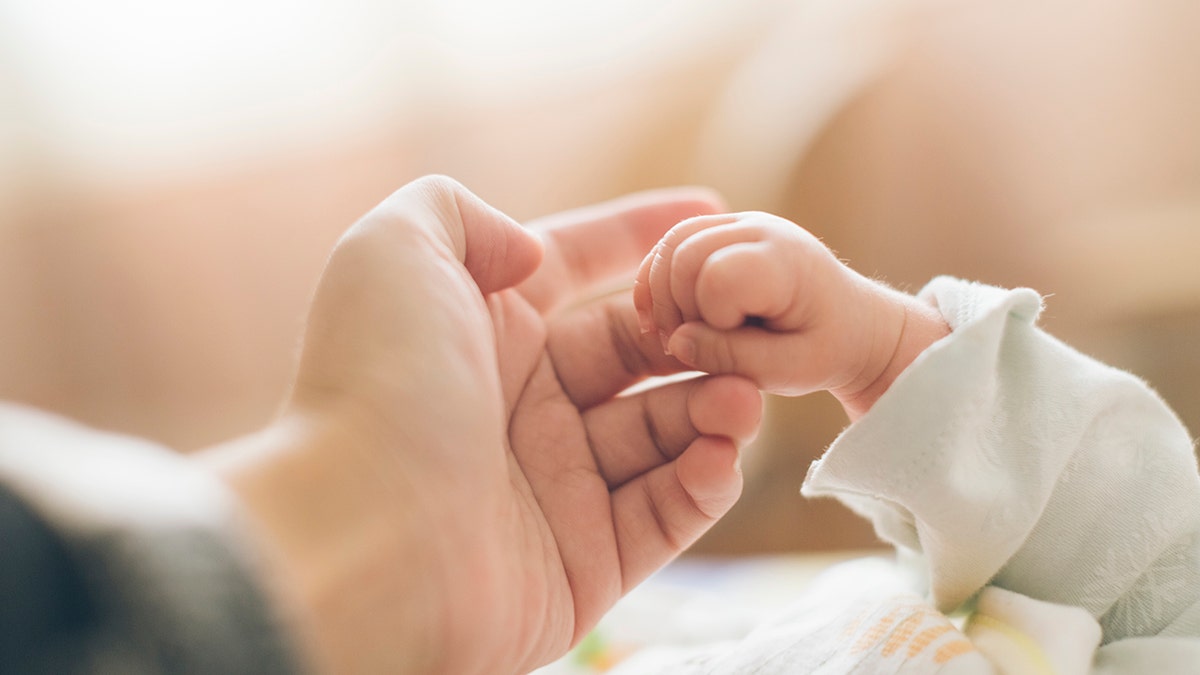 Ezra is a Hebrew name that means "help" or "helper." It derives from the lengthy Hebrew moniker "Azaryahu," which means "God helps," the naming website noted.
For the first time ever, Ezra has made a place for itself on the top 10 list of most popular boys' names.
PREDICTED TOP 10 BABY NAMES OF 2023 REVEALED, FROM LIAM TO OLIVIA: REPORT
"Registrations for Ezra rose quickly in the second half of this year, causing [the name] to leap from No. 12 to No. 9," BabyCenter reported.
'L' Names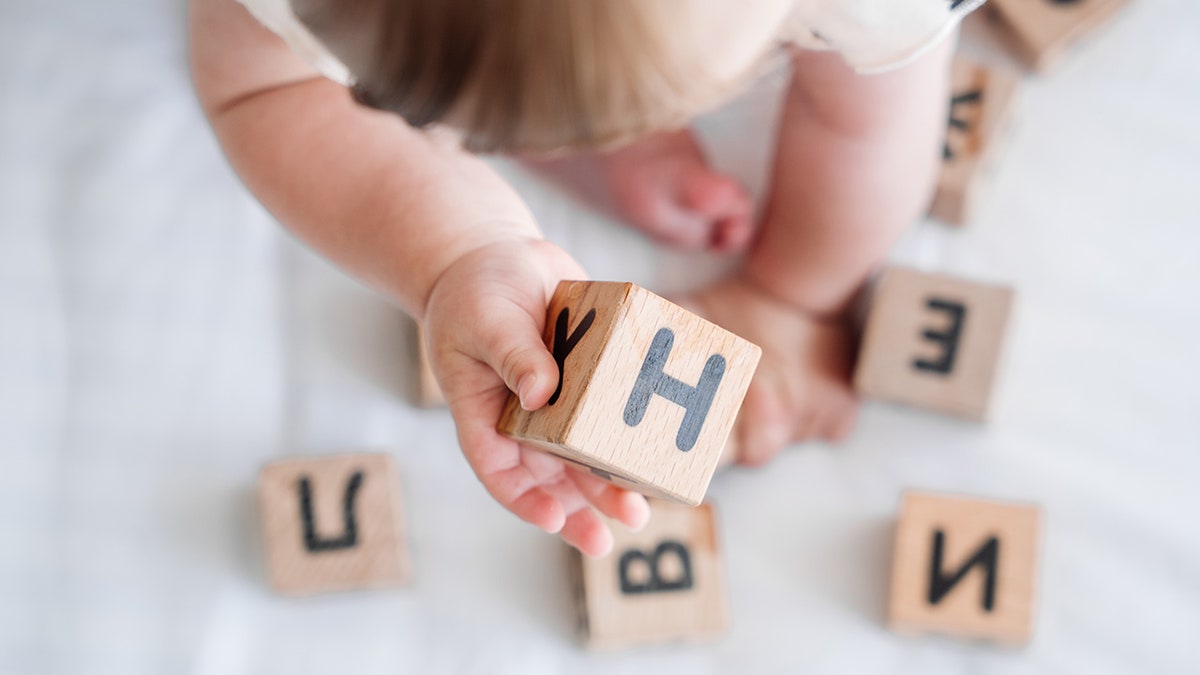 The top list of boys' names has been taken over by the letter "L."
Half of the names that make up the top 10 most popular boys' names begin with the letter L: Liam (No. 2), Lucas (No. 6), Levi (No. 7), Leo (No. 8) and Luca (No. 10).
"[These results are] making up the largest portion of names that start with a similar letter," the BabyCenter commented. 
'M' Names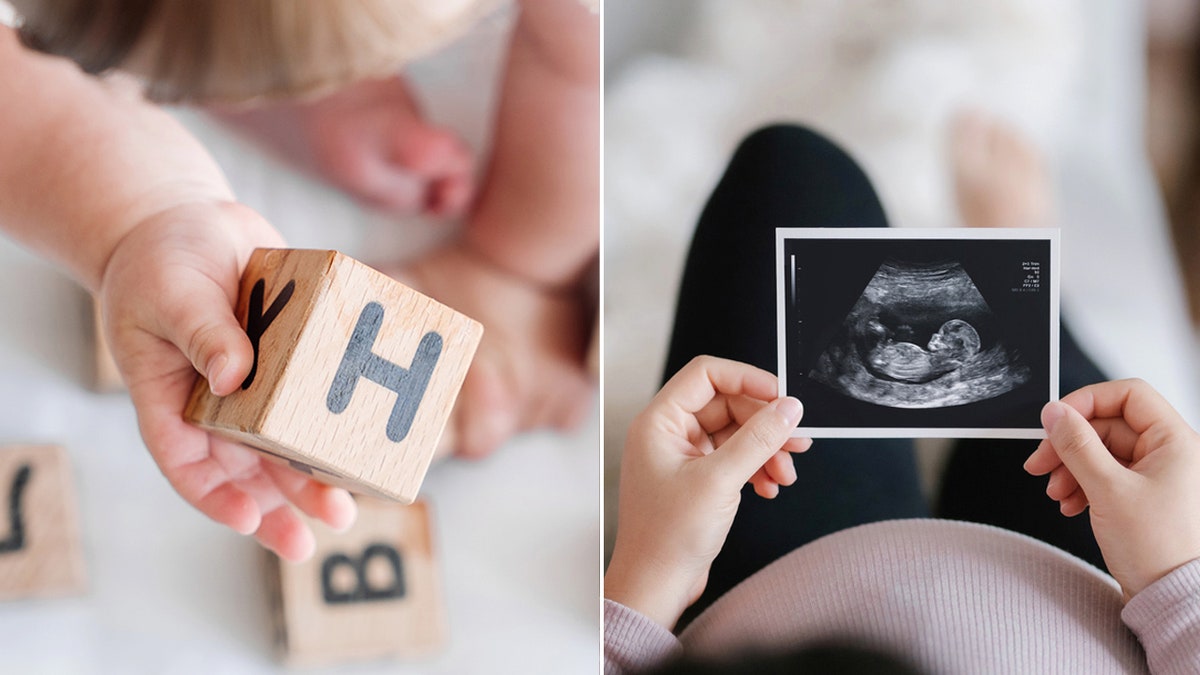 The biggest single letter for girls' names is "M," which is rising in popularity, according BabyCenter's data.
"BabyCenter saw spikes in registrations for the names Miley (up 501 spots), Mckinley (up 242 spots), Mavis and Milan (each up 228 spots), and Mallory (up 217 spots)," the parenting resource stated.
For more Lifestyle articles, visit www.foxnews.com/lifestyle.