Science
Eta Aquarid 2023 meteor shower: How and when to watch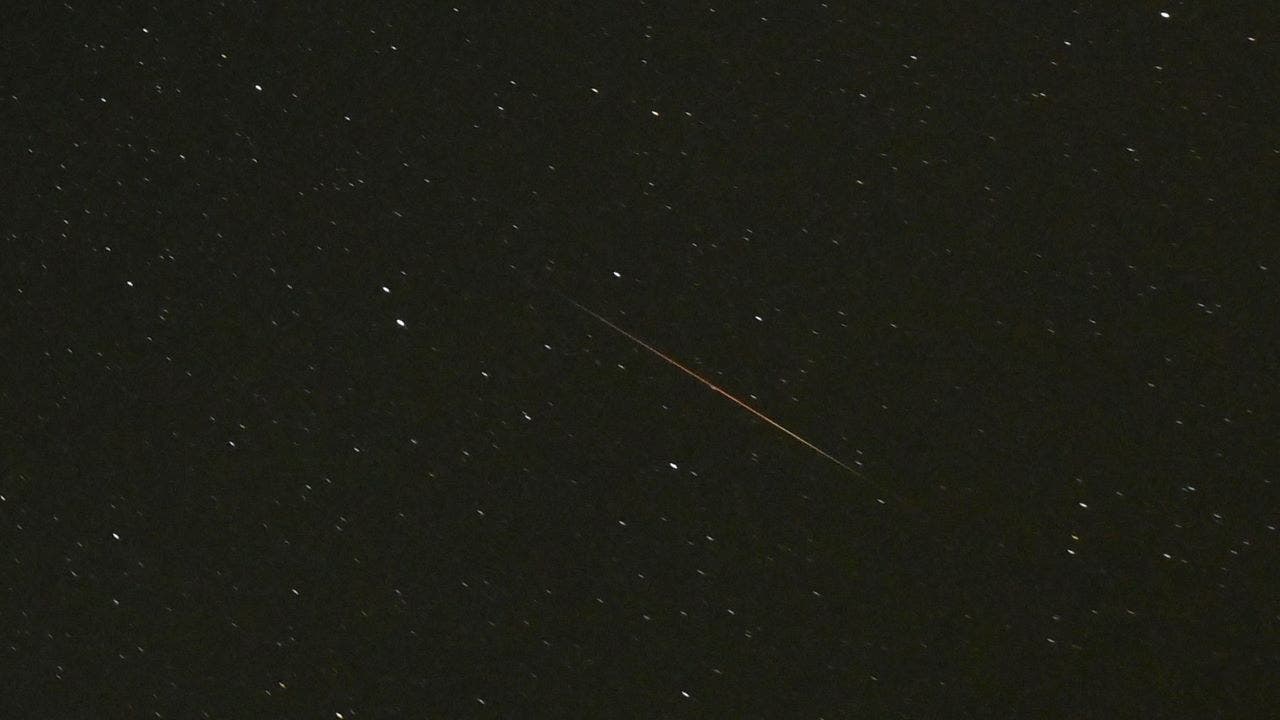 The Eta Aquarid meteor shower, which streaks across the sky every spring, will be visible until May 27 this year.
Meteorologists say that the shower will peak on Thursday night and early Friday morning. It can be viewed most clearly during pre-dawn hours.
The shower offers spring stargazers the chance to see debris left behind by Halley's Comet. The Eta Aquarids appear to "graze" the Earth's surface at the horizon, which is why researchers call them "Earthgrazers". 
They are named after the constellation Aquarius, which is the point in the sky the showers appear to come from.
WEBB SPACE TELESCOPE SEES MASSIVE PROTOCLUSTER OF GALAXIES IN THE EARLY UNIVERSE
According to NASA, onlookers in the Southern Hemisphere could see up to 30 meteors across the sky per hour on Thursday night. The Eta Aquarids will be high in the sky from the Southern Hemisphere's perspective.
Northern Hemisphere stargazers could only see about 10 meteors an hour. Unlike Southern residents, Northerners will see the meteor shower closer to the horizon.
However, cloud coverage will prevent many onlookers from seeing the meteor shower. The view of the Eta Aquarids in Bangor, Seattle, Los Angeles and New York City will likely be blocked by clouds.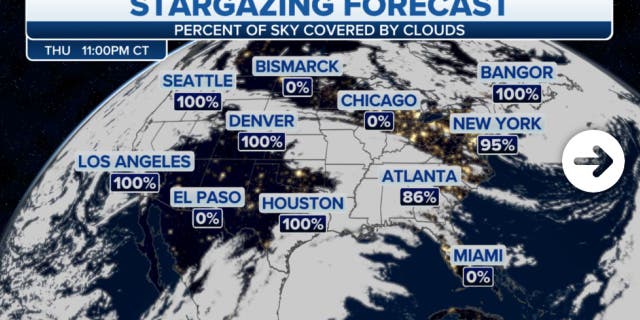 ASTRONOMERS DISCOVER 25 NEW REPEATING FAST RADIO BURSTS
Miami, El Paso, Bismark and Chicago are predicted to have minimum cloud coverage, increasing the likelihood of seeing the Eta Aquarids.
To view a meteor shower without a telescope, stargazers are advised to find a dark sky, lie on their back and look up at the sky. It takes human eyes about 30 minutes to adjust to see stars.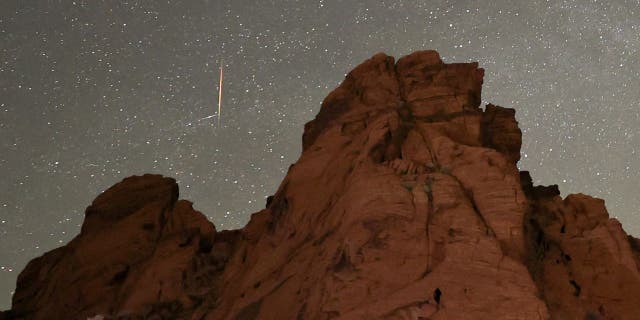 NASA's Meteoroid Environment Office head William Cooke also recommends avoiding cellphone light to enhance one's view.