Science
Hubble team releases dazzling new images of star-studded clusters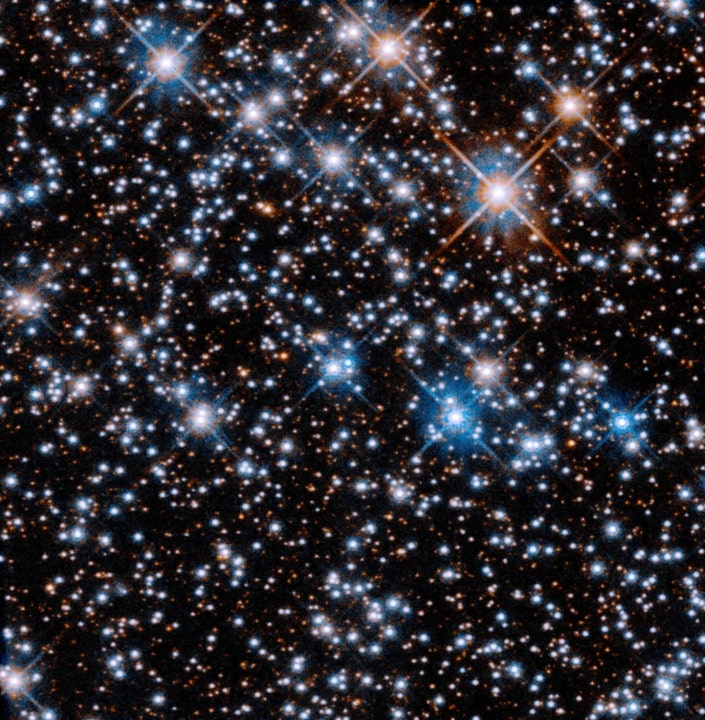 NASA's Hubble Space Telescope team released dazzling new images of two star-studded clusters light-years away. 
The globular cluster Messier 14, or M14, is home to more than 150,000 stars. 
A busy image, it is located 29,000 light-years away from Earth in the constellation Ophiuchus. 
According to NASA, in the summer of 1938, M14 played host to a nova, which is an extraordinarily rare event in a cluster of its kind. 
NEW STAR-STUDDED HUBBLE IMAGE SHOWS GLOBULAR STAR CLUSTER ABOUT 20,000 LIGHT-YEARS AWAY
"A nova is a sudden stellar eruption where, in just a few days, a star's brightness increases by a factor of 10,000," NASA explains. "Then over the following months the outburst fades away and the star returns to its normal brightness."
In a second image, Messier 7 is visible, located next to the stinger of the constellation Scorpius. 
Located about 980 light-years from Earth, astronomers say that M7 is an "easy naked-eye target for stargazers in southern latitudes."
Second-century astronomer Claudius Ptolemy first recorded this open star cluster in 130 AD, leading to the nickname Ptolemy's Cluster. It likely formed about 220 million years ago.
NEIL DEGRASSE TYSON SAYS JAMES WEBB SPACE TELESCOPE IS WINDOW TO UNIVERSE 'NEVER BEFORE ACHIEVED'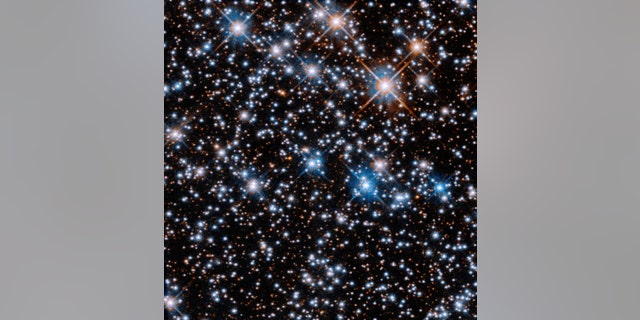 It's one of more than a thousand open clusters in the Milky Way and contains about 80 stars.
"If you're in the northern hemisphere, this is an ideal time of year to spot cosmic objects from the Messier Catalog in the night sky – like the sparkling star cluster M7, seen in this new Hubble image!" the Hubble team tweeted. 
French astronomer Charles Messier added the M7 cluster to his catalog in May 1764.
The Messier Catalog is a resource that includes many astronomical sights from the Northern Hemisphere.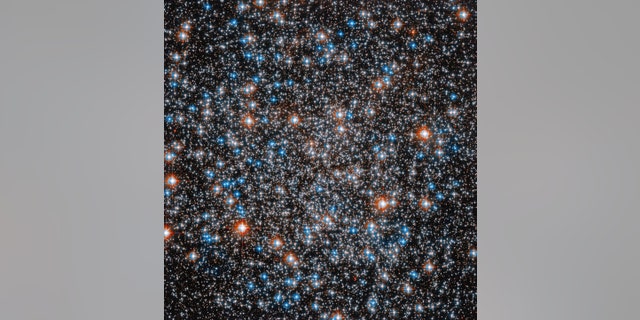 CLICK TO GET THE FOX NEWS APP
The team previously shared an image of a globular star cluster, Messier 55, about 20,000 light-years away. That was first spotted by Messier in 1752.
Only a portion of the globular cluster appears in the image, with the cluster stretching about 100 light-years in diameter.