Myles Garrett is halfway through another stellar season with the Cleveland Browns.
Garrett finished the 2022 season with 16 sacks, and he is on pace for even more this season. 
Jim Schwartz joined the Browns' coaching staff this season as defensive coordinator, and Garrett seems to have taken his game to the next level in his first year under Schwartz.
The star pass rusher has 9½ sacks and 18 quarterback hits through the first eight games of the season. Garrett's strong play has helped propel the Browns to a 5-3 start to the season.
This week, Garrett appeared on "The Pat McAfee Show" and praised Schwartz for setting up the Browns' defenders for success.
"I've got to give credit to my teammates and Jim Schwartz because without those guys and him putting us in position to make plays, none of that's possible," he said. "He's willing to line me up anywhere … and try out stuff. He knows I'm going to do my thing. He's like, 'We'll get you one on one, and you'll wreak havoc, so go do it.'"
JOSHUA DOBBS, CJ STROUD MAKE NFL HISTORY, OTHER STATISTICAL HIGHLIGHTS IN WEEK 9
Garrett's four forced fumbles also lead the NFL.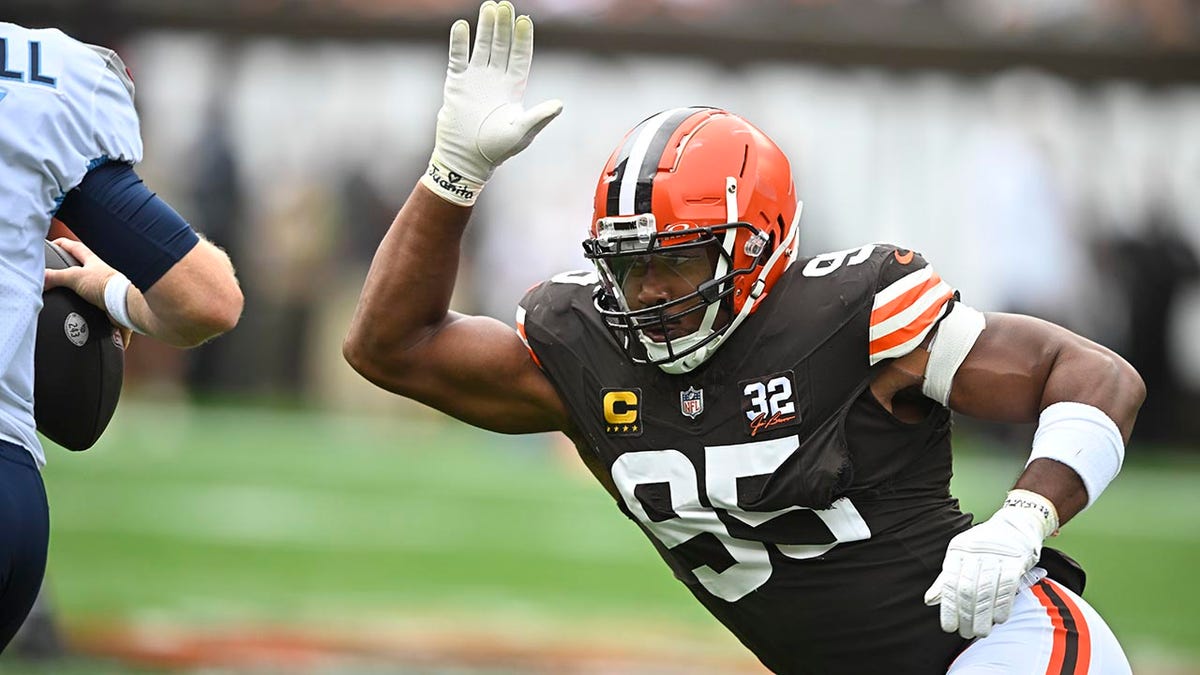 The 27-year-old defensive end is entering the prime of his career.
"I think I'm nearing my prime, the peak of my powers," Garrett said Tuesday. "I think it's just matching that experience and that wisdom as well as my athletic ability. Both of those being combined, I think that's really taken my game to another level."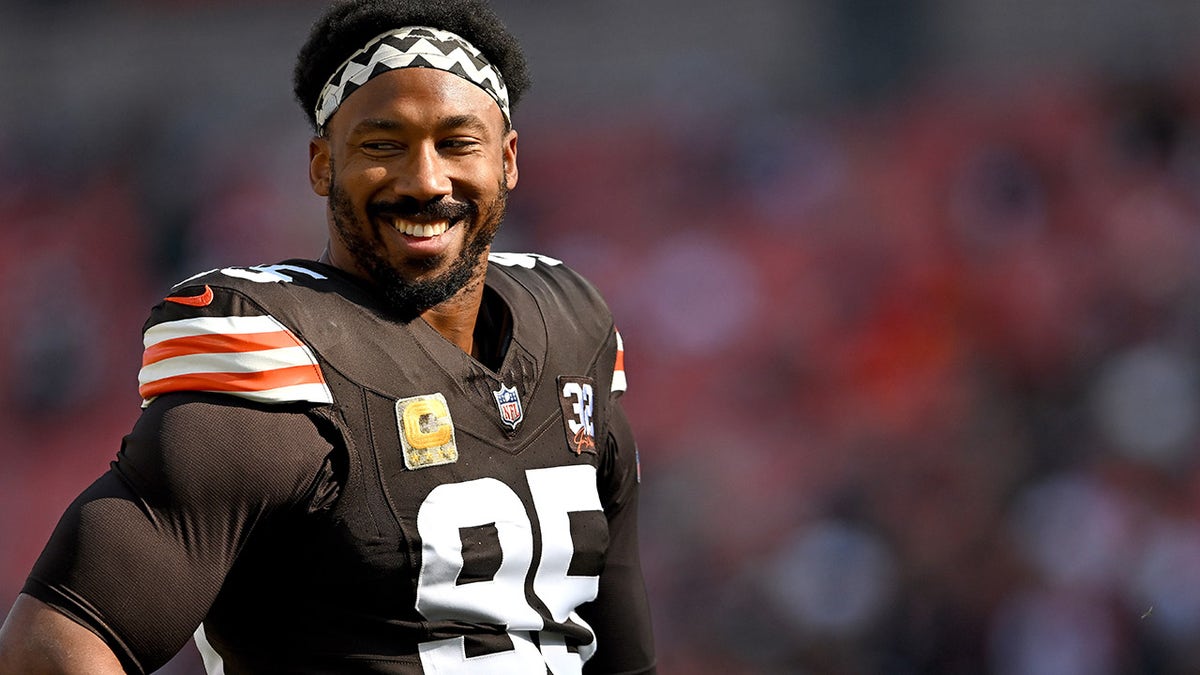 Garrett has recorded at least 10 sacks in each of the past five seasons, and he needs just a half sack over the remaining nine games to reach that mark a sixth consecutive year.
The only time he logged less than 10 sacks was his rookie year when he appeared in 11 games.
Garrett is a four-time Pro Bowler and has received first-team All-Pro honors twice. If he continues to perform at his current pace, he'll likely end up with Pro Bowl and All-Pro nods once again.