Audie Attar, Conor McGregor's long-time agent and CEO of Paradigm Sports, is focused on getting his client back in the octagon in 2024. It would be the first time since July 10, 2021 that McGregor graced the canvas following a gruesome broken tibia he suffered against Dustin Poirier. 
However, like any fighter-agent duo, McGregor and Attar are always looking at options for fights that could come down the road. 
Attar admitted that getting McGregor back in the octagon and having him feel confident against his next opponent – Michael Chandler, who McGregor coached against in "The Ultimate Fighter" this year, is expected to be the fighter – is the first step they want to take. 
After that, perhaps it will be another UFC opponent, or maybe it will be another massive crossover fight with someone McGregor has been known to have beef with. 
Jake Paul has been a polarizing name in combat sports, as the Youtuber-turned-pro-boxer has put together highly lucrative fights since McGregor has been on the mend. 
LOGAN PAUL BEATS DILLON DANIS BY DISQUALIFICATION; SECURITY STORMS RING AFTER MMA FIGHTER'S GUILLOTINE ATTEMPT
Attar wants to see a crossover fight in the octagon since he played a role in the McGregor-Floyd Mayweather bout that occurred in 2017 and remains the fight that led to commonplace crossover boxing matches. Tyson Fury said he would move to MMA. Mayweather said the same, but nobody in boxing has made the move to MMA. 
Paul is among those who want to do so, saying after his win over Nate Diaz earlier this year in the boxing ring that he would have a rematch in the octagon. What about a bout with McGregor in an octagon? 
"I think anything's always possible. You never say never," Attar responded to the question. "It's all about how things line up. I think the challenge with combat sports is looking that far ahead.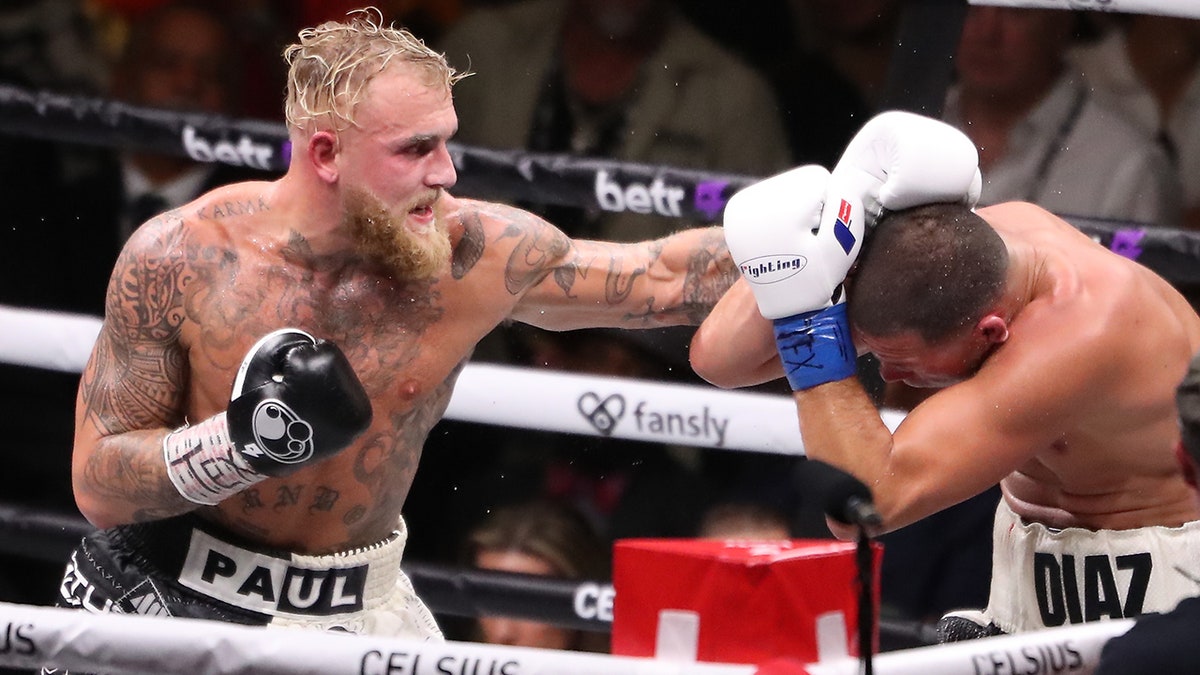 "You never say never. Getting back into the octagon is step one, going in and handling business there. Then, not looking past that, but then, obviously, when you get past that, look at your options and see what's next."
There is definitely some bad blood between McGregor and Paul that would likely get worse with microphones in their hands leading up to a fight. However, in combat sports, that only hypes up the bout even more. These two fighters know that best. 
McGregor was watching Paul face Diaz, who beat "Notorious" in the UFC before, and was not impressed by either of them. 
McGregor was not impressed with Paul in particular. 
"That was abysmal last night, Paul is a r—–, absolute garbage he is," McGregor wrote in a since-deleted X post. "Moving backwards like I was watching a fight in rewind. Holy garbage. Embarrassing stuff all round in my opinion."
Of course, Paul was not going to let that slide.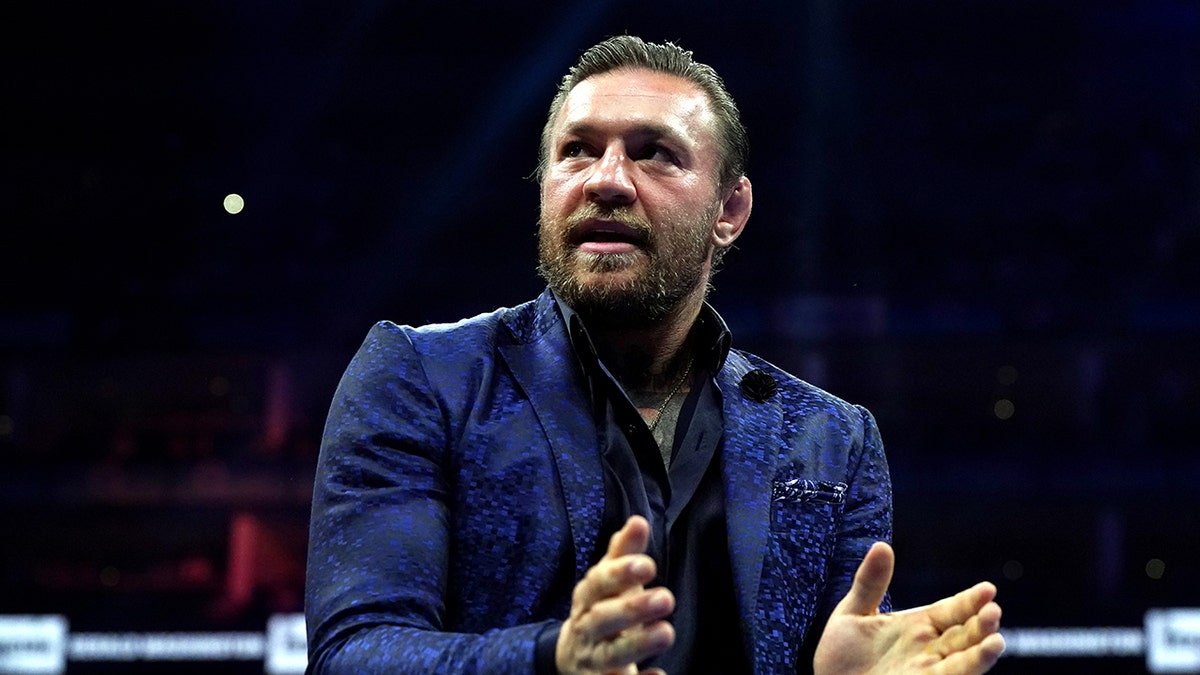 "Buddy you need to get into rehab and then USADA. Until then shut the f— up. Floyd toyed with you. Dustin chinned you up. Khabib and Nate choked you out. And I would put you in the coffin for good even as juiced up as you are," Paul responded. 
McGregor went on to call Paul a "w—–," which Paul did not care too much about because he called it "the fight game."
"I see people bent out of shape (because) McGregor called me a 'w—–.' It's the fight game. I don't give a f— about what a coked out, juice up, s—ty cheap whisky drinking fool says & deletes," he wrote.
JAKE PAUL CALLS CONOR MCGREGOR A 'DRUG ADDICT' AS FIGHTERS TRADE BARBS ON SOCIAL MEDIA
"He's a selfish, self-centered, salty drug addict who hasn't done anything for other fighters."
Simply put, the anticipation leading up to a fight between these two, even if it was in a boxing ring instead of the octagon, would be a must-watch event. 
However, Attar and McGregor will take each fight one at a time for now, starting in what Attar expects to be April 2024.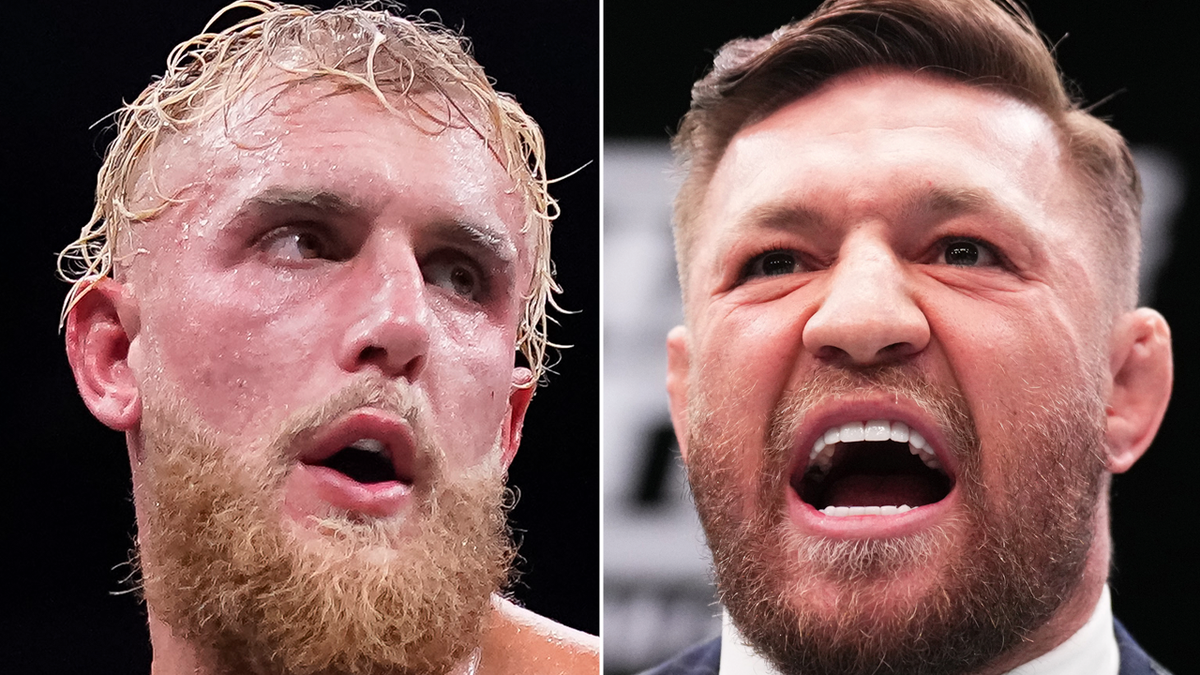 Meanwhile, Paul announced that he will be fighting pro boxer Andre August, who he sees as his hardest opponent yet. August, who has a 10-1 record, will fight Paul on Dec. 15 in Orlando.