Police footage obtained by Fox News Digital of former NHL player Alex Galchenyuk in the back of a cop car shows he repeatedly used the N-word and threatened to kill officers and their families.
Galchenyuk was released by the Arizona Coyotes just 12 days after signing with them after he was arrested on charges of private property hit-and-run, disorderly conduct, failure to obey, resisting arrest and threatening or intimidating.
Galchenyuk crashed a car into a sign and became erratic toward police.
The NHL player, who was cut on the side of his face, said those in his home country of Russia will "make a f—ing Bolognese out of" one of the officers. He then said he could make "one phone call" to connections in Russia that would lead to the killings of the officers and their families.
"One f—ing phone call, and you'll never see your f—ing family again. … One phone call, and you're dead. Your whole f—ing bloodline is dead.
"All your f—ing kids, all your f—ing wives, all your f—ing daughters will f—ing die. I'll make sure of that."
He also called an officer a "c—" and a "p—-."
Galchenyuk tweeted shortly after the July arrest that he was "deeply ashamed" of his "horrific," "despicable" and "disrespectful" behavior.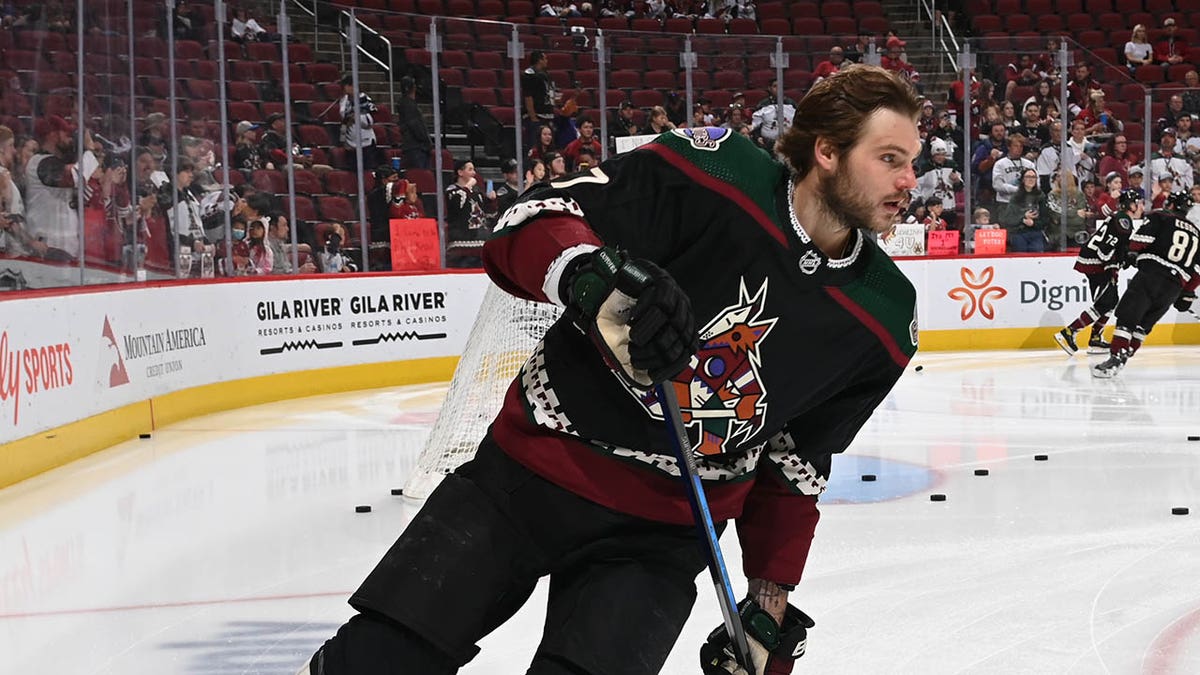 "I am deeply ashamed of my recent behavior, and I am beyond sorry to everyone I offended and hurt," Galchenyuk said at the time. "It was uncalled for, it was horrific and it has ruined this great new opportunity I was given by the Coyotes. I am beyond embarrassed and disappointed with myself and I feel awful for everyone I have let down. 
ADAM JOHNSON'S FIANCÉE DELIVERS EULOGY AT CELEBRATION OF LIFE: 'YOU WERE EVERYTHING'
"My family was counting on me to be better, the Coyotes and the amazing Coyotes fans deserve better. And the brave police officers who risk their lives to keep us safe deserve better. I let them all down with my despicable and disrespectful behavior after drinking alcohol. Today, I am checking myself into the NHL/NHLPA Player Assistance Program. I am doing this to get the help I need and hope to never make a mistake like this again."
It was going to be his third stint with the Coyotes. He also played for them in 2018–2019 and 2021–2022.
The Montreal Canadiens selected Galchenyuk with the third overall pick in the 2012 NHL Draft, and he spent his first six seasons there.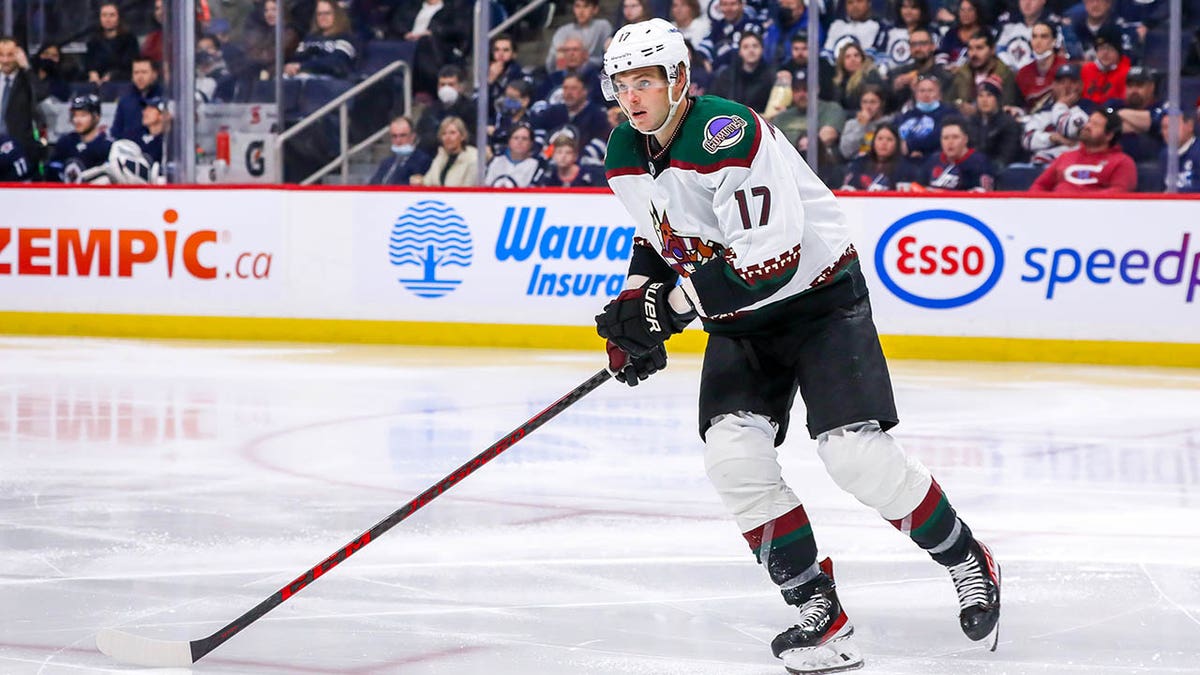 He has since played for the Coyotes, Pittsburgh Penguins, Minnesota Wild, Ottawa Senators, Toronto Maple Leafs, Colorado Avalanche and two AHL teams in the last five seasons. He is currently on the roster for the SKA St. Petersburg in the Kontinental Hockey League, where 20 of the 23 clubs play in Russia.