New York Giants defensive coordinator Wink Martindale revealed that he was "hurt" by the comments made by safety and co-defensive captain Xavier McKinney after last week's loss to the Las Vegas Raiders, adding that it was the first time he dealt with something like this as a coach. 
With problems for the Giants continuing to mount, McKinney voiced his frustrations with the team's coaching staff – without naming any names – following Sunday's 30-6 loss to the Raiders.
"I think that from a leadership standpoint, I don't think they've done a great job of letting the leaders lead, and listening to the leaders and the captains," McKinney told ESPN. 
GIANTS' TOMMY DEVITO WILL BREAK NFL SINGLE-SEASON RECORD WITH FIRST CAREER START ON SUNDAY
"It was one of those things where you have some of your leaders, captains from a defensive standpoint, trying to switch things up. And just not really being heard."
McKinney's comments seemingly resonated with Martindale, who told reporters ahead of Thursday's practice that he was "hurt" by what was said. 
"I mean it surprised me because it's the first time it's ever happened in my career that a player would make a statement like that," he said. "I think it was a case where the kid is just frustrated from losing."
Martindale added that he spoke with McKinney and they "cleared it up," but he also said he explained to him that making public remarks criticizing the coaching staff "hurts" the team in the end. 
"I think you grow from that, and I just told him that's something that it hurts the locker room. It hurts the defensive room when you say something like that."
When asked if it "hurt" him personally, Martindale agreed.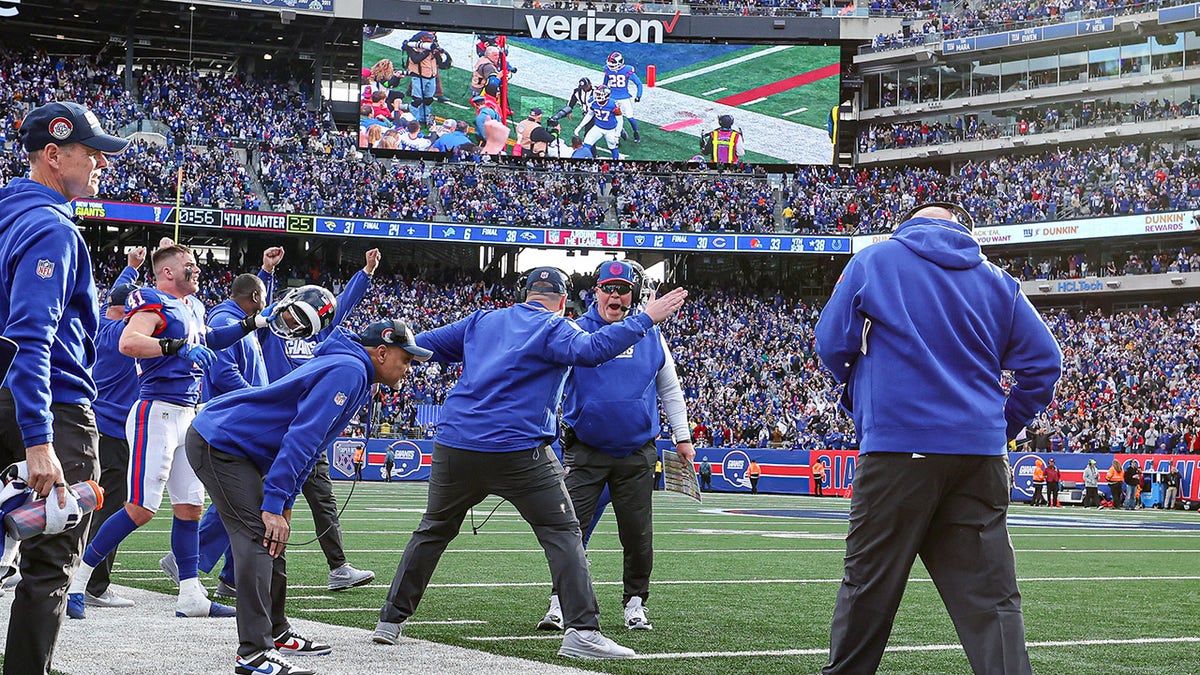 "It did because I've always been open, and I've always been honest with players. I think if you have a problem, it's just how we handle things in that room."
Martindale, who is in his 19th season in the NFL and 36th overall, said it was the first time he heard about a player complaint outside the in-house conversations he makes a point of having with his players. 
"It's all right. We're moving on from it."
The dust has seemingly settled on this issue as the Giants now prepare to take on the Dallas Cowboys on Sunday. 
The Associated Press contributed to this report.