Sports
Phillies clinch playoff berth with win over Astros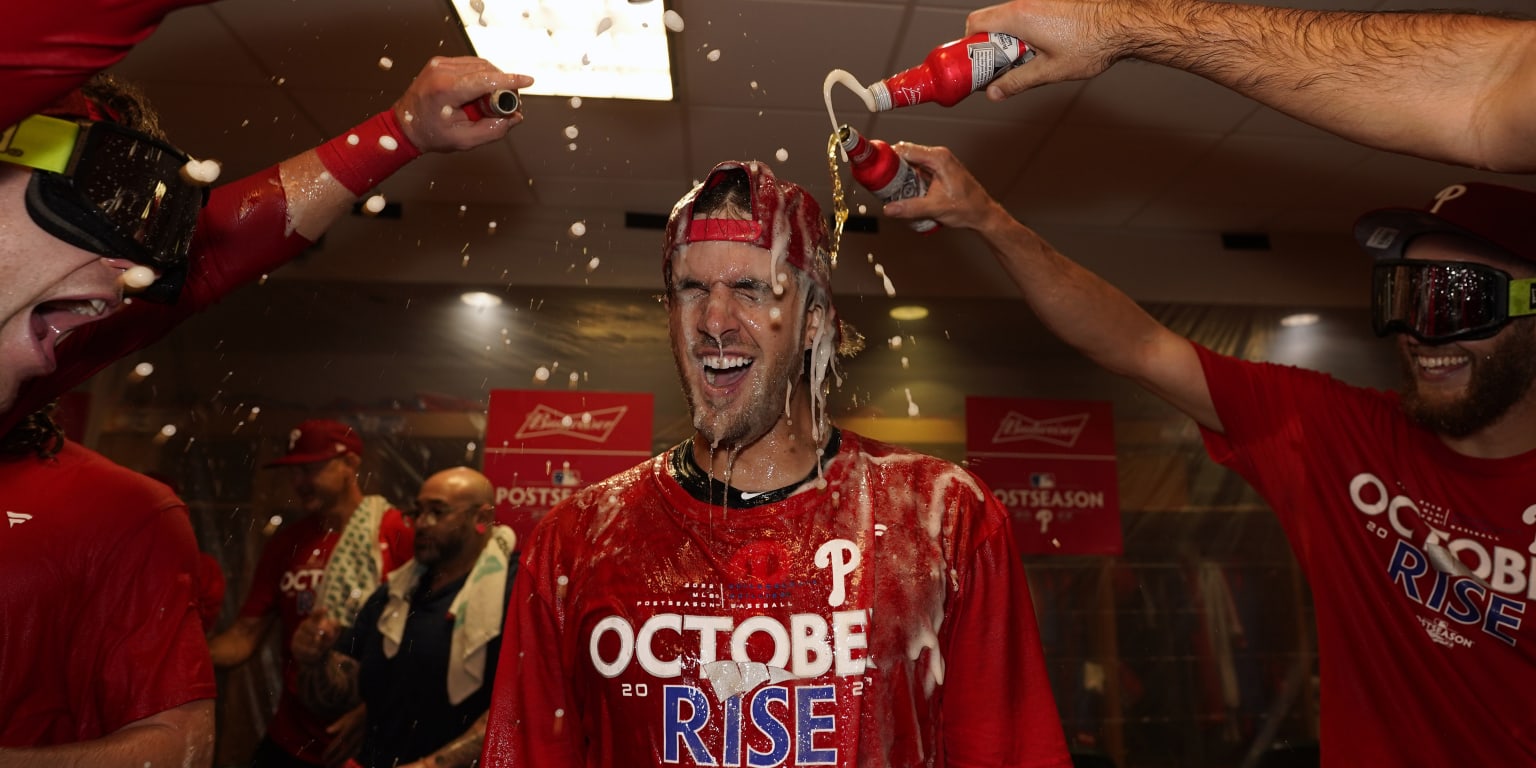 HOUSTON — It seemed too perfect to have Aaron Nola on the mound Monday night at Minute Maid Park.
He had experienced almost everything with the Phillies over the past eight seasons.
Everything except the postseason. But that changed on Monday. Nola carried a perfect game into the seventh inning in a 3-0 victory over Houston to help Philadelphia clinch its first trip to the postseason since 2011. The Phillies entered the game with their magic number at one. They needed only one win or one Brewers loss.
Milwaukee did not cooperate.
It did not matter, because Nola pitched his best in the most important game of his career. Kyle Schwarber hit the first pitch of the game from Astros right-hander Lance McCullers Jr. to left-center field to hand the Phillies a 1-0 lead. Nola struck out nine, mixing his sinker, curveball and four-seam fastball beautifully. He had a perfect game going with two outs in the seventh inning, when he surrendered a single to right to Yordan Alvarez. David Hensley followed with another single.
Interim manager Rob Thomson summoned José Alvarado from the bullpen. Nola walked off the mound without a hint of emotion.
It looked just like any other start for him.
But it wasn't. This was the Phillies' biggest game in 11 years. And he helped them win it.