Vince McMahon, WWE's founder and executive chairman of TKO Group Holdings, has been a long supporter of the U.S. military at home and abroad and the veterans who have served.
The pro wrestling conglomerate has performed its "Tribute to the Troops" show since 2003 and has taken time, especially around Veterans Day, to work with organizations like USO, Hire Heroes USA and the National Medal of Freedom Museum to give back to active military members and veterans alike.
McMahon and the WWE are taking it a step further on Veterans Day. The company raised what has believed to be one of the largest American flags in the U.S. in a show of support. The 3,040-square-foot flag will be raised outside the company's new headquarters in Stamford, Connecticut. The flag measures 76 feet wide and 40 feet tall.
"It's one of the largest flags in the country and I think it's a representation of how so many people feel about our country, he told Fox News Digital in an exclusive interview. "Not too many flags fly these days. And this is something that's nonpolitical, simply the patriotism of what we stand for and what so many people in our country stand for.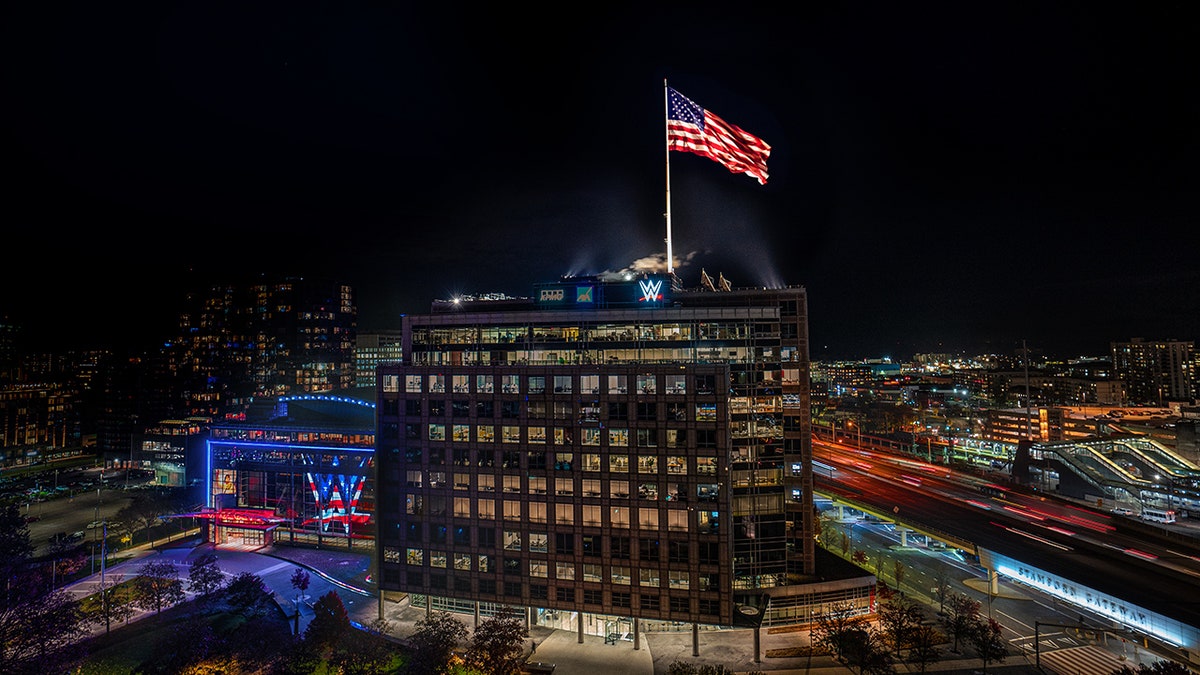 "The size of it, I think, just represents how many people in our country love our armed forces, love what they have done, especially those who gave their lives."
McMahon underscored that he hoped the flag served as a big reminder of what it truly means to those who fought for the freedom of the United States and those who live in it today.
LOGAN PAUL PRAISED FOR SAVVY SAVE DURING US CHAMPIONSHIP WIN AGAINST REY MYSTERIO
"It makes you have a great feeling about our country. That's one of the things we're trying to accomplish. I don't think it has anything to do with politics or any of that – what that flag means to people and what it means, just not to our veterans and so forth, what it means to your country. 
"We live in the greatest country in the world and freedom of speech is important whether or not you agree with what the flag stands for or not. Our soldiers have died and those who have served in wars did that because of our country."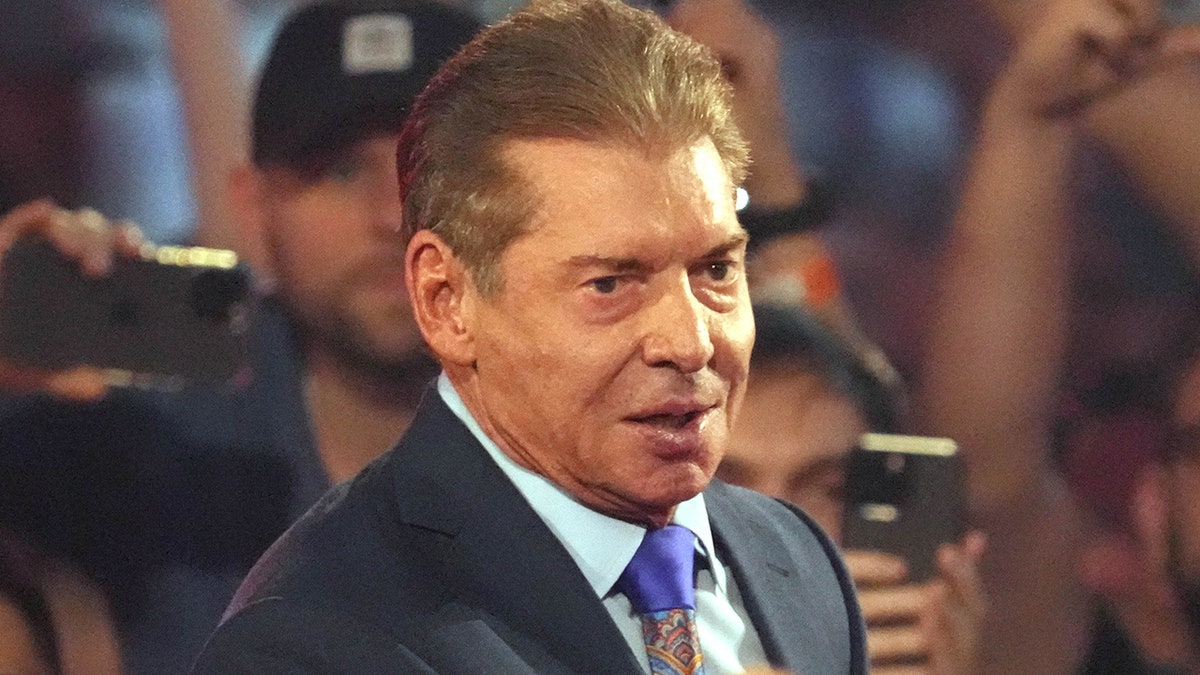 He lamented that people tend to only focus on veterans and military members a couple of times a year and then move on. He told Fox News Digital it is important for Americans to really take the time to think about those who have served and fought to protect the freedoms they enjoy daily.
"I think people forget about Veterans Day – what it means truly to our country," he said. "I think people these days sort of take for granted some of the things, important things, of celebrations of our country, what it truly means.
FOX CORPORATION, US VETS RENEW 'MAKE CAMO YOUR CAUSE' CAMPAIGN DEDICATED TO ENDING VETERAN HOMELESSNESS
"So, I get it. You just move on and so forth. But it's important that our country doesn't move on – on this day. And what we can do to remind people of what this day truly means other than a day off is so important. It causes people to stop only for a moment and think when they see that flag, they're going to stop and think about it and understand some of the joys and some of the freedoms we have in our country."
McMahon, 78, has been mostly out of the public eye over the last couple of years as he faced sexual assault allegations, a lawsuit that was later settled, and a federal investigation. When asked for comment by Fox News Digital, McMahon declined.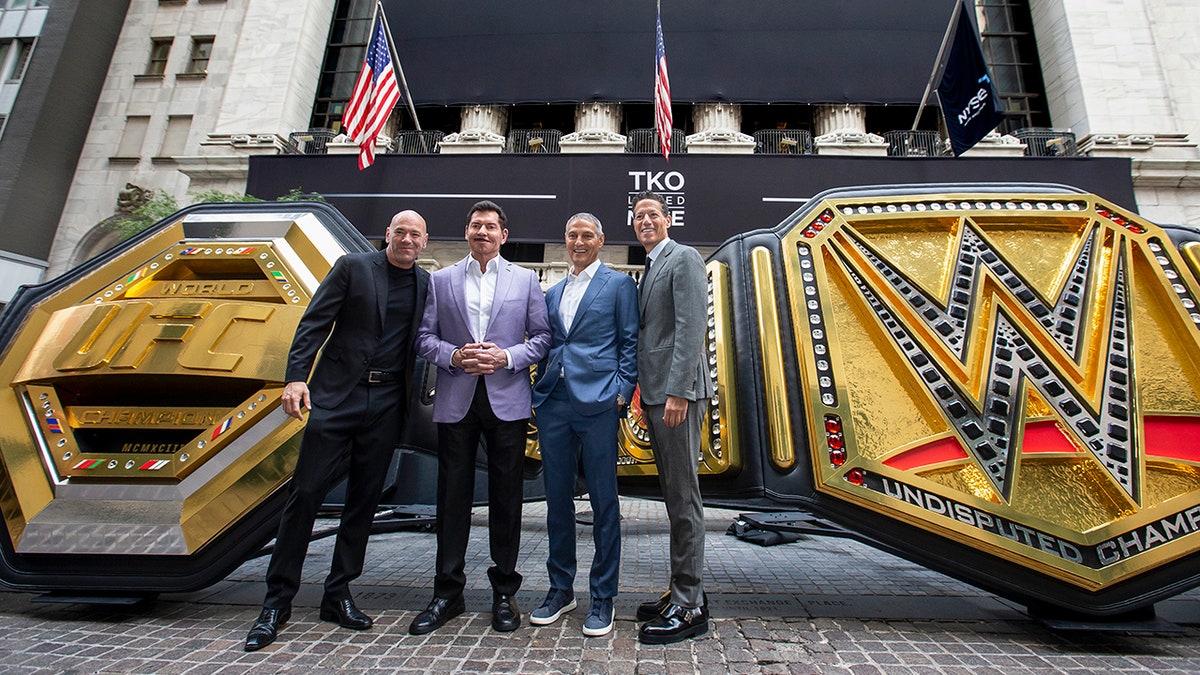 McMahon plans to sell about 8.4 million shares of stock in TKO Group Holdings, which amounts to about $700 million in value.