The plot turned out to be garbage.
Ten New York-based mobsters and another six in Italy have been charged in an international conspiracy case that alleges they conspired to dominate the Big Apple's trash hauling and demolition industries while scamming unions and beating up people who got in their way, according to the Justice Department.
The suspects, all alleged members or associates of the Gambino crime family, face federal racketeering charges on allegations that include extortion, arson, multiple assaults and union fraud.
The alleged ringleader is Joseph Lanni, according to court documents, also known as "Joe Brooklyn" and "Mommino," a purported mob captain who the Justice Department alleges was involved in the unrelated beating of a man and woman who owned a New Jersey restaurant in September.
FORMER MAFIA BOSS, 88, CONVICTED OF ORDERING SEVERAL MURDERS PLEADS FOR 'COMPASSIONATE RELEASE' FROM PRISON
In one reported incident, alleged Gambino "soldier" Diego Tantillo, alleged Sicilian mobsters Vito Rappa and Francesco Vicari as well as Gambino associate Kyle "Twin" Johnson were accused of targeting a New York City carting business owner by threatening him with a bat, lighting his front porch on fire and having someone vandalize his trucks.
They also allegedly beat up one of his associates before cornering the victim and his father-in-law.
According to federal prosecutors, a wiretap recorded Rappa telling Vicari that he'd coerced the father-in-law into acting "like the 'Last of the Samurai'" and threatening to cut the business owner in half in order to extract extortion payments.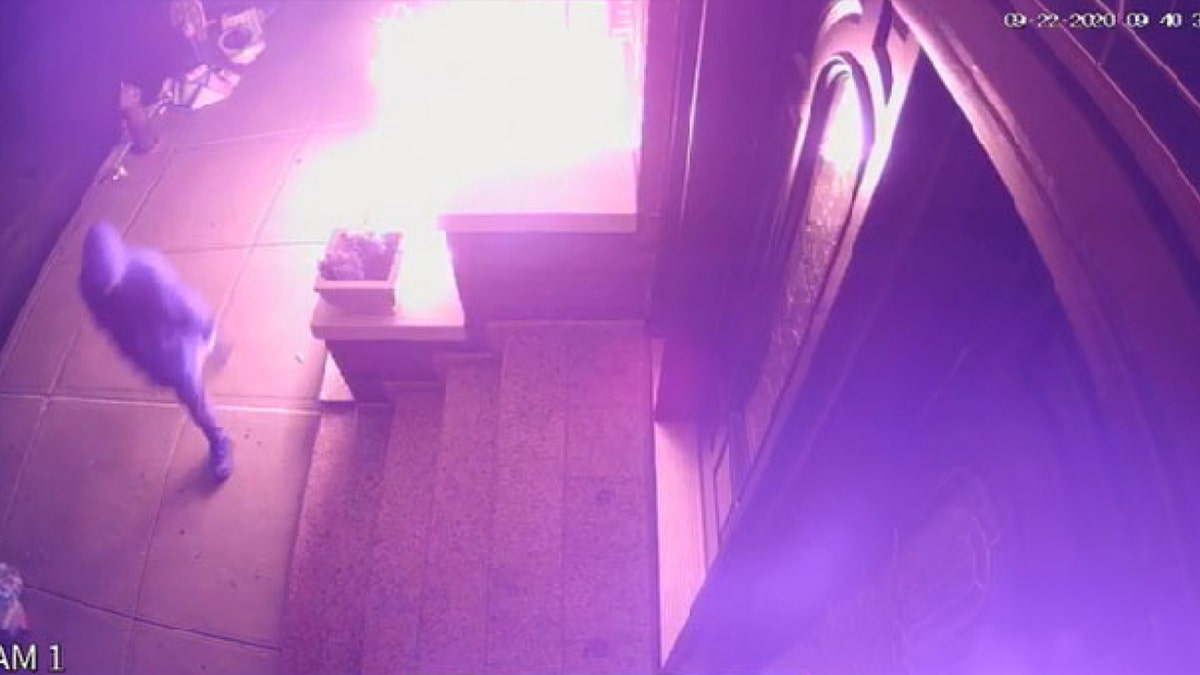 FORMER MAFIA BOSS SAYS HE TRIED TO DO DEALS WITH FORMER PRESIDENT TRUMP IN 1980s
The victim then handed over $4,000, prosecutors said, and Vicari and Rappa allegedly sent Tantillo a picture of a champagne bottle "as in a toast."
The 16-count indictment also names alleged Gambino soldiers Angelo Gradilone, also known as "Fifi," James LaForte and alleged associates Salvatore DiLorenzo, Robert Brooke and Vincent Minsquero, also known as "Vinny Slick."
WATCH: Lawyers, relatives leave courthouse after suspected mobsters accused in international garbage truck plot were arrested
Brooke allegedly beat up the owner of a demolition company on a busy Manhattan street corner before Tantillo and Johnson allegedly mauled one of his employees with a hammer, according to the DOJ.
"As alleged, for years the defendants committed violent extortions, assaults, arson, witness retaliation and other crimes in an attempt to dominate the New York carting and demolition industries," said Breon Peace, U.S. attorney for the Eastern District of New York.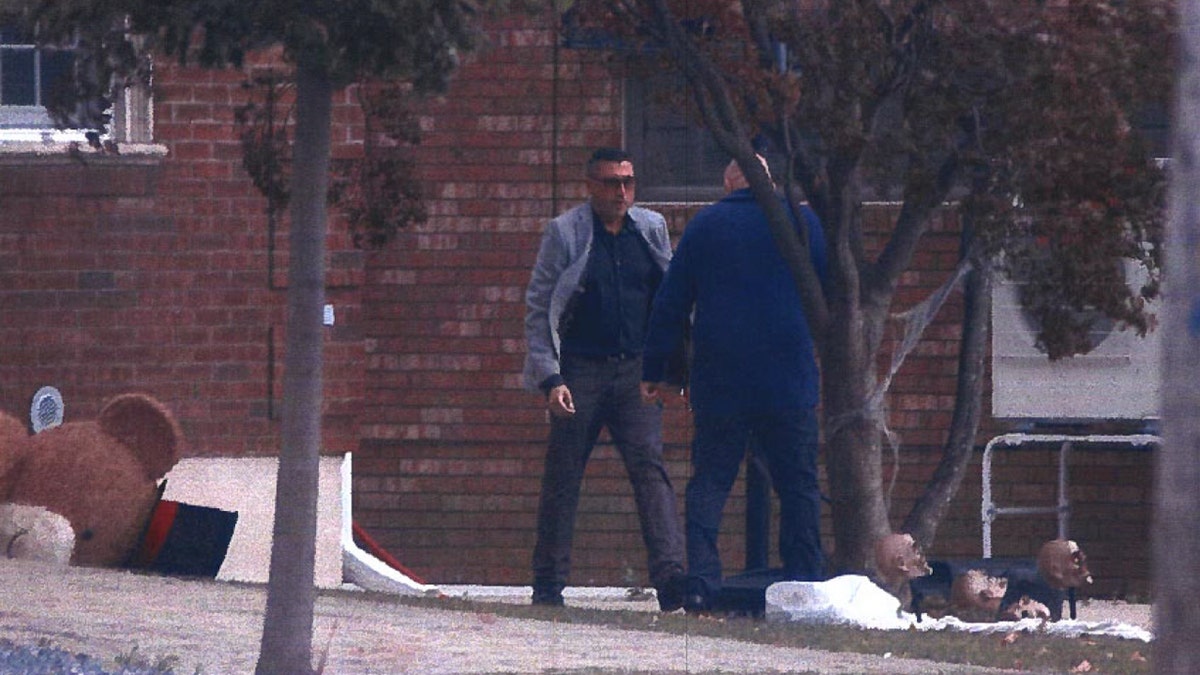 The group is also accused of setting up "no-show" jobs to collect union health benefits for one another.
Nine of the 10 defendants pleaded not guilty Wednesday.
Lanni's attorney did not immediately respond to a request for comment. In a statement to the New York Times, he denied all of the charges as well as "uncharged acts" the prosecutors outlined in court filings.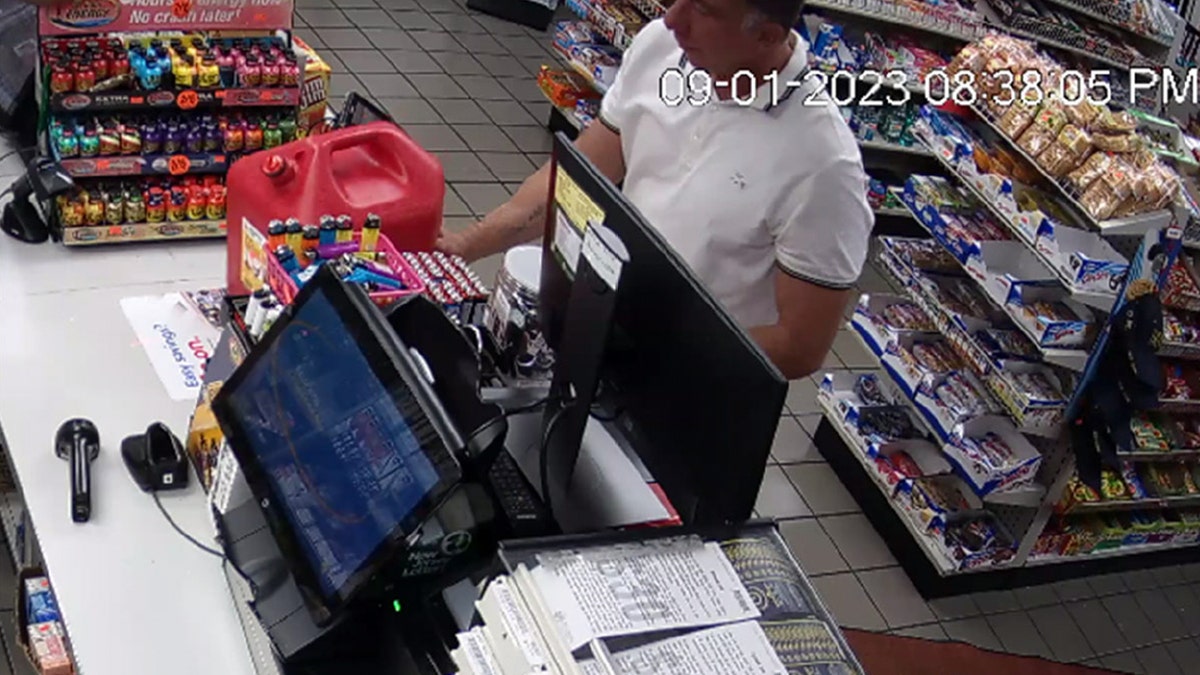 Those include the brutal assault of a New Jersey couple outside their Toms River restaurant on Sept. 1, according to court documents.
MOB MENTALITY: FMR GAMBINO UNDERBOSS SAMMY 'THE BULL' GRAVANO TALKS LIFE IN AND AFTER THE MAFIA WITH ERIC SHAWN
Lanni and Minsquero allegedly got into an argument with another patron when staff asked them to leave.
While federal authorities did not charge either man over the incident, they allege that Lanni threatened to burn the place down, went across the street to a gas station and bought a fuel tank before Minsquero convinced him to return it. Later that evening, however, the husband and wife owners were beaten at knifepoint in the parking lot after locking up.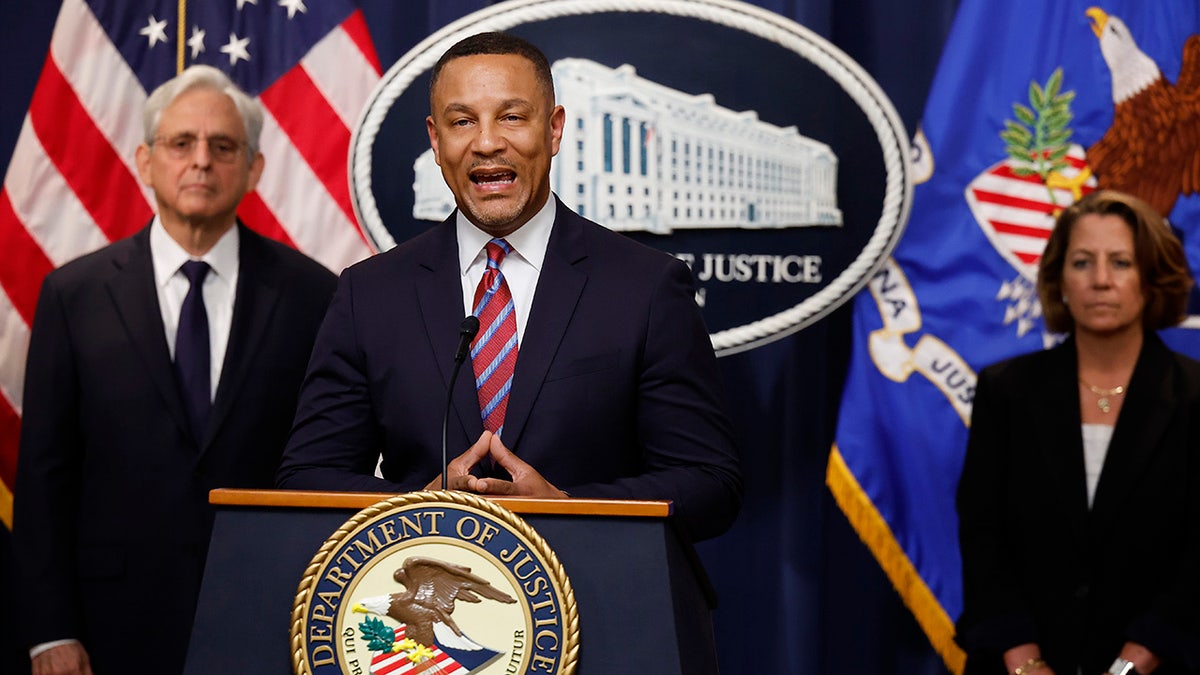 Another alleged incident recalls a violent scene from HBO's "The Sopranos" TV series in the sixth-season episode "The Fleshy Part of the Thigh," in which mob-affiliated trash haulers who want to buy a route under Tony Soprano's protection beat a driver senseless in front of his son.
Tantillo and Johnson, in an ongoing dispute with the owners of a cargo transfer warehouse, allegedly beat one of their employees with a hammer.
A search of Johnson's phone allegedly found that he sent Tantillo three thumbs-up emojis after the assault and that he had photographs of the owner's home along with his name and address.