World
'Antakya is finished': Thousands left homeless in ruined city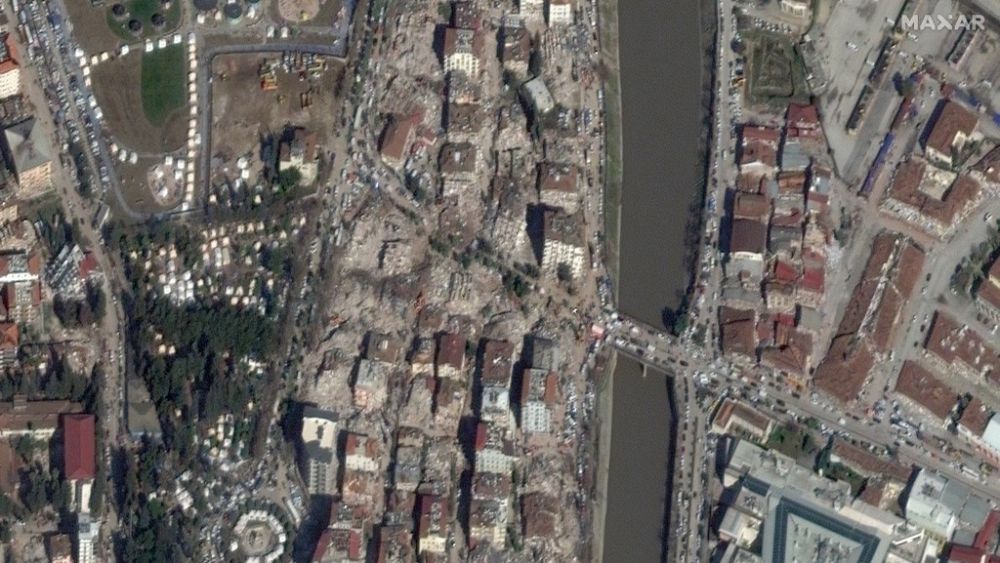 The Turkish town of Antakya is one of the worst affected cities hit by Monday's earthquake that hit Turkey and Syria.
Rescue workers and firefighters are using diggers to try to move the rubble and retrieve survivors from the dozens of buildings that collapsed. 
Right beside the search operations, hundreds of people are camped out on the streets, now homeless after their houses were destroyed. 
People have now set up tents, as well as collected firewood to burn throughout the night through the freezing winter conditions. 
Even if a building is still standing, Turkish authorities are telling residents not to return to their homes because they may have been compromised and damaged due to the strong tremors.
Moreover, locals are waiting anxiously for news of loved ones, hopefully, retrieved alive from the rubble.
Aid is arriving from all over the world, but frustration at the Turkish government's response is growing. Many Turks say the pace at which it is reaching those in need is far too slow. 
Watch Euronews international correspondent Anelise Borges' report in the video above.