World
NGO worker Olivier Vandecasteele freed from imprisonment in Iran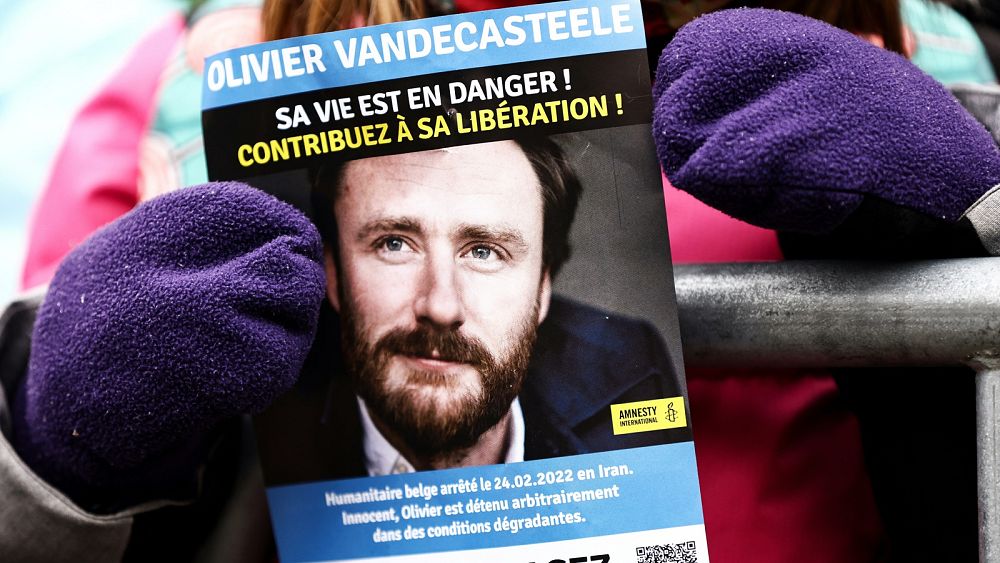 The Belgian humanitarian aid worker was initially sentenced to a total of 40 years in prison in Teheran for alleged "espionage."
Olivier Vandecasteele, the Belgian humanitarian aid worker imprisoned in Teheran since February 2022 under criminal charges widely contested, has been released from jail and is currently heading back to his home country.
The news was announced by Belgian Prime Minister Alexander De Croo in a press release released on Friday morning.
"Olivier Vandecasteele is on his way to Belgium. If everything goes as planned, he will be with us tonight. Finally free", De Croo wrote.
"Oliver spent 455 days in a Teheran prison. In unbearable conditions. Innocent."
His return is "a relief for his family, for his friends, for his colleague," De Croo added.
Vandecasteele left Teheran on Thursday night and was flown to Oman to undergo a medical examination, the prime minister said. The worker was accompanied by Belgian diplomats and military officers.
His release was made possible after a prisoner swap between Iran and Belgium, the foreign affairs ministry of Oman said in a statement.
According to Belgian media, Assadollah Assadi, an Iranian national who had been sentenced to 20 years in prison in 2021 for plotting a failed bomb attack against an Iranian opposition group in Paris, was exchanged for the Belgian NGO worker. 
The NGO worker was arrested on 24 February 2022 and was later sentenced to a total of 40 years in prison in Tehran and a physical punishment consisting of 74 lashes.
The four charges related to alleged espionage against Iran, cooperation with the United States, currency smuggling and money laundering.
The accusations and imprisonment conditions were described as "arbitrary," "ill-treatment" and a "flagrant violation of international law" by a group of United Nations experts.
"We believe Mr Vandecasteele has been arbitrarily deprived of his liberty and is a victim of enforced disappearance for periods of detention," the experts said in a report released in January.
The experts received reports that indicated a weight loss of 15 kilos, "serious health problems" and a two-week hunger strike.
Since his arrest, the Belgian government has been trying several legal and diplomatic avenues to secure the release of the 42-year-old, including the passing of a controversial treaty on prisoner exchanges.